Education
4 Benefits of Studying B Tech in Electronics and Computer Engineering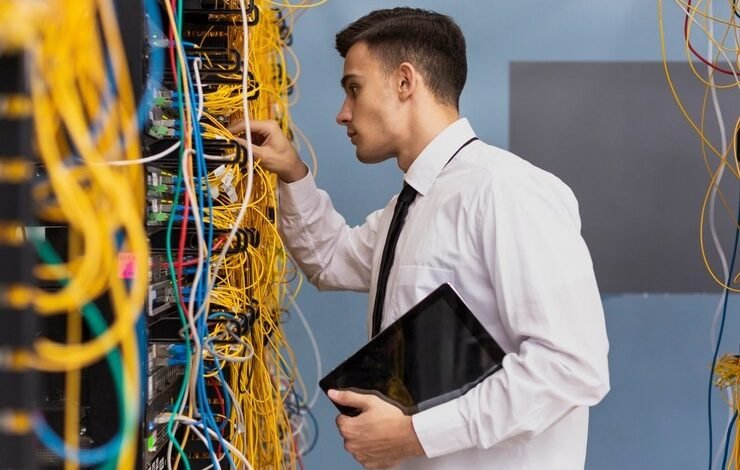 Does the concept of technology motivate you? Are you passionate about designing hi-tech systems that can revolutionize the era of information technology to the next step? Do you enjoy creating or finding resolutions? If you are affirmative in your approach to these questions then studying B Tech in ECE (Electronics and Computer Engineering) can be an advantage for your career as well as your personal life. Here, we are going to learn some important aspects of studying ECE that could help you bring all the aspirations mentioned above into reality.
Understanding Electronics and Computer Engineering
The subject deals in both the disciplines clubbing them. The stream offers a set of skills to the student for the hardware of electronics, software, and information technology development. A student enrolled in the subject will gain knowledge of the principles that deal directly with the functioning of computer hardware. These are microelectronics, electricity, and current. The student will understand their contact with the system and how they react together. This creates ability in a candidate who can then capture the glitches that impede the working of computer systems in an organization. Also, she can come up with solutions to deal with the issue.
As the discipline also deals with computer engineering, an aspirant will gain understanding and develop skills around software as well. With a thorough comprehension of the subject, the candidate can utilize the fundamentals of Science and Engineering in the field of designing and making new hardware systems that can benefit organizations as well as individuals. The graduates from ECE are engaged in creating systems for different niches including the automotive industry, communication technology, banking, etc. Find out the best B Tech in Electronics and Computer Engineering Colleges in India.
Benefits of doing B Tech in ECE
Dignified Job Opportunities- You may already know that students from the Engineering field quickly bag job opportunities. Besides such an awesome perk of pursuing the stream, a great advantage is that you have higher chances of getting hired to multi-national or international business ventures. The jobs are well-paid and offer you greater financial security.
Motivated Career- The best thing about the jobs that you get, once you finish your B Tech in ECE, is to stay motivated by your passion. You can innovate new systems including hardware and software. When you design something that helps make human life easier, it gives you the satisfaction that keeps you encouraged on your career path.
Freelance/Start-ups/self-employment- Apart from bagging jobs in top-notch companies, you have bright chances of getting self- employment i.e. start-ups or working as a freelancer. When you begin a startup, you can create multiple job opportunities for other people making a contribution to the growth and development of your country. Besides that, you can also go on a freelance basis where you can work on your terms and conditions.
Changing the world- Every business, every industry, and every individual are switching to information technology. IT is part of everyone's life one way or the other. There will be a constant need for evolution and development in the realm, therefore. Making your career in ECE enables you to contribute to the field of evolution and development in IT. You can design and create hardware components or computer software that can make the computing processes faster, easier, and swifter.
The upshot is that the field of B. Tech in ECE can bring you the benefits you are looking for. When you choose to make your career in the field. You are not going to work as an Engineer merely. You will be able to make a difference in the realm of technology. Not all career options give you such a benefit. The stream will never run out of dynamism. It would keep your job profile in a phase of growth and betterment. The opportunities will never end and there is continuous evolution in the field. The top Engineering Colleges in Karnataka offer B Tech degrees with a diverse set of specializations.