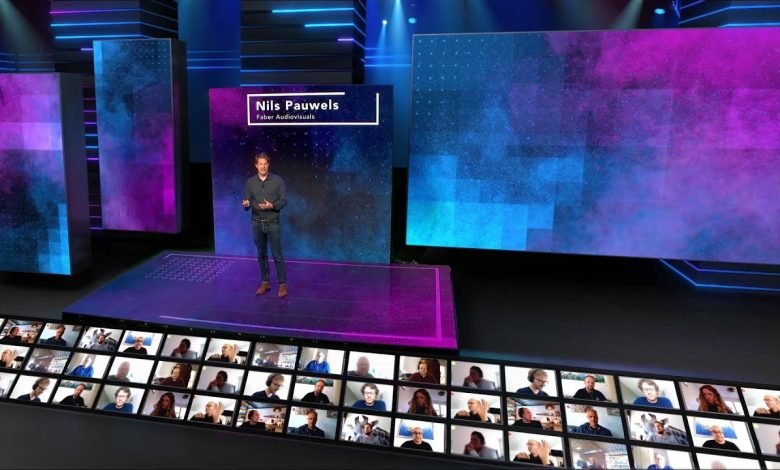 Virtual conferences allow organizations and businesses to reach out to a larger number of people. The reason is that virtual conferences don't come with restrictions such as travel, accommodations, etc. Now that it's been quite some time since virtual conferences have become the new normal, have you ever thought about what it takes to host the best virtual conference? No? Don't worry! In this blog, we will tell you how you can set up a successful and simply the best virtual conference. 
Strong Content: 
The first and the most important thing that you need to know is the content you are delivering to your audience is the king of your virtual conference. It can literally make or break your entire event. You need to ensure that whatever you are presenting is authentic, relevant, crisp, and short. As an organizer, you should focus on adding strong contexts to your content. You can host prime and synthesis sessions at the beginning and the end of each day. In the prime session, you should introduce the theme, agenda, and objectives of the session. Whereas, in the synthesis session, you will open the floor to the audience where the attendees will review the day and explain their takeaways from the day. This way, you will ensure that the audience is learning enough and are involved in the virtual conference. 
Easy to Promote: 
The best promoters of your virtual conference are those who have a stake in it. Hence, the people who will promote your virtual conference the most will be your sponsors, presenters, attendees, exhibitors, etc. You need to ensure that the conference you have planned is easy to promote. As an organizer, you should make these promoters available with all the required material they can use for promotional purposes. In fact, you should encourage them to market your conference on their social media platforms; it will expand its reach exponentially. However, when it comes to your audience promoting your virtual conference, there are chances that you won't get the same efforts. Hence, you should focus on your sponsors and exhibitors to promote your upcoming conference. Moreover, you can also conduct some giveaways and contests for your attendees to encourage them to promote the conference. 
Exciting Networking Opportunities: 
One of the most challenging aspects of virtual events is that they lack networking opportunities just as physical events. However, inculcating networking features and tools is easier than one might think. And to make your virtual conference more engaging and impactful, you should consider selecting a virtual event platform that comes with immersive and engaging networking features. Not only this, but you can also host networking activities in your virtual event. Not only will it help your attendees expand their networking, but it will also help you keep your audience engagement rates intact. 
Live Content:
Of course, virtual event platforms allow you to present pre-recorded content but to increase audience inclusivity in your virtual conference, you should consider live content too. You can use videos, slide shows, pictures, etc. to add value to your content. But, let us tell you, nothing like a speaker interacting with the audience in real-time. Live streaming events are more preferred and have a higher audience engagement compared with pre-recorded events. Moreover, live streaming will give your attendees a chance to interact with the speakers more, adding value to their overall experience. The host should first take up the center stage to introduce the speakers to the audience and then hand over the platform to the speakers themselves. 
Strong Attendee Support: 
Another factor you can incorporate into your virtual conference is providing strong customer service to your attendees. Also, if you want your virtual conference to be remembered for the times to come, you should think of having efficient customer support with customizable virtual event platform. When it comes to virtual conferences, you need to understand that people are still getting accustomed to this newest format. It will take some time for them to be as efficient and used to virtual events as they are with physical events.
There can be various factors that your attendees might need some help for. For example, what happens when there is a technical glitch? Or, what if they are finding it difficult to log in to the conference? There are several other things as well that people find challenging. Hence, a reliable and efficient attendee management system will go a long way. It will also help you to position your conference as a premium event. 
Well-Prepared Presenters: 
The next thing you need to make sure of is presenters who are well prepared for the conference. The moment you finalize your presenters and speakers for the conference, ensure that they have a fair understanding of your virtual conference. Apart from that, you should also ensure that they know your expectations from them and their sessions. While planning your conference, keep them updated and informed about the conference. Not only this, but you should also communicate with them every once in a while to make things more clear between them and you.
While communicating with them, try to know what type of content they will deliver during the conference. It won't only make things transparent, but you could also provide them with help to make things easier for them. Another and probably one of the most important things you should consider is including them in the dry runs or rehearsal sessions. In these sessions, you can brief them about the virtual conference platform, how they will log in to the platform, interact with the attendees, etc. Also, a week or two before the conference, connect with them over the dry run of the content they will deliver at the conference. You can guide them through it and give your feedback, and corrections can be made in the meantime. 
Hosting a virtual conference is much more than simply getting people on a virtual conference platform, delivering content, and done. It takes a lot more effort and planning to execute what they call the best virtual conference. We hope this guide has helped you know how you can make your conference the best one.