Home Improvement
What is the Average Per Square Foot Cost of Building a House in Dallas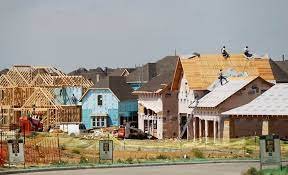 So you have decided to build a house in your favorite vicinity in Dallas. Great!
What is next?
Now, it is time to think about costs. 
Wondering "how much does it cost to build a house Dallas?"
The short answer is, it varies.
Of course, it is more convenient and affordable to buy a prebuilt home in Texas. But, this option might not work for you if you want to customize every inch of your home. 
In this article, we're going to break down the cost of building a custom house in Dallas. This step-by-step guide will give you a clear idea of how much money you need to have in your bank account or mortgage to build your dream house in Texas without any friction. 
The cost of buying a lot
The first thing you'll have to do is to buy land. The cost of buying a lot depends on many factors, including the type and location as well as your budget.
Roughly a half-acre lot is enough to accommodate the needs of a single-family. You can easily search for finished lots in cities or other neighborhoods that are already zoned for single-home construction. 
As far as price is concerned, purchasing your land in Dallas can cost you anywhere between $4000 and $150k. Again, the cost depends on multiple factors – location and type of the lot are to name a few. 
The cost may also depend on whether the lot you have selected is finished or unfinished. Finished lots are usually located in urban localities and they come with utilities, cable lines, and sewer facilities already installed in them. 
It is also vital for you to understand that you can't start construction immediately after buying a lot. Every land requires some preparation before construction begins. In some cases, you have to demolish an existing construction before you start building your own home on it. This will cost you around $6000-$10,000.
You may also have to bear a few additional costs at this point, including soil test cost, land excavation cost, land surveyor fee, etc. 
Once your lot is ready, the next step is to acquire permits…
The cost of acquiring permits (pre-construction costs)
You cannot start construction unless you have all the right permits to build a house. The average cost of acquiring a building permit is between $1200 and $2000. 
Again, this cost depends on your location and the house building permitting requirements in your area. 
This step is critical. Homebuyers who skip permits may face hefty fines and penalties and home demolition in extreme cases. 
Construction costs
We're now down to the most important section of this article – construction costs. 
Construction costs mainly depend on 5 factors:
Building materials cost: You have to spend over 50% of your home construction budget on material costs. The type and quality of material you choose for your custom home construction can make a huge difference.
The good news is there are countless ways you can control the material costs of your home construction. For example, you can easily ditch wood flooring and opt for vinyl if you're tight on your budget. 
Similarly, you can choose aluminum or stone veneer siding if you want to save money on your overall materials cost. 
Material costs also include insulation and roofing costs. What you should or shouldn't select depends on your requirements and budget.
Cost of labor: The next on our list is the labor cost. The contractors responsible for looking after your house project represent up to 60% of your total project cost. 
The labor cost depends on the size of your house, how complex your house-building needs are,  and above all, your contractor's ability to get good labor at affordable prices. 
You should expect more labor costs if you have selected a custom home plan that requires a lot of expertise and labor-intensive work. 
Modular homes, on the other hand, require less input from laborers. More than 90% of work is done off-site. Hence, you can save more on labor costs if you choose to go with the modular house building plan rather than a large custom-built construction. 
Foundation: Building a foundation can cost you anywhere between $5k-$25k. You need to keep the costs of additional landscaping or retaining walls in mind too if your home needs them. 
If you're also planning to finish a basement along with your home construction, you should be ready to pay $15 to $100 per square foot (which means up to $30k for the construction of the basement alone). 
Framing: Custom home construction is incomplete without framing. This will cost you around $25k to $50k. 
Systems installation: At this point, you may have to calculate the cost of HVAC, electrical, and plumbing installation costs. Out of all these things, HVAC devours a major part of your budget. On average, the entire system installation of your new home will cost you anywhere between $30k and $80k. 
Finishing costs
The process is not just done yet. It's time now to calculate the navigating finishing costs of your house exterior and interiors. 
Speaking of interiors…
You should expect to exhaust up to 20% to 25% of the construction budget on your house interiors. This includes lighting, home appliances, fixtures, doors & windows, etc. 
Exterior finishing includes upgrades that improve and enhance the overall aesthetic appeal of your property. Here we are talking about roofing, shutters, etc.
Things to consider when building a custom home in Dallas
Size: A larger custom home construction requires more budget than a small modular home-building project

Number of stories: A single-story home costs less compared to double or triple-story constructions

Customization options: More customization options will add to the cost. 

Design features & upgrades: Adding high-end upgrades, such as a pool, lawn,

patio

, or outdoor kitchens will add to the overall cost of your custom home construction
Summing it up
There you have it – detailed cost analysis of building a custom home in Dallas. Have questions? Drop them down below. We will get back to you ASAP. All the best!