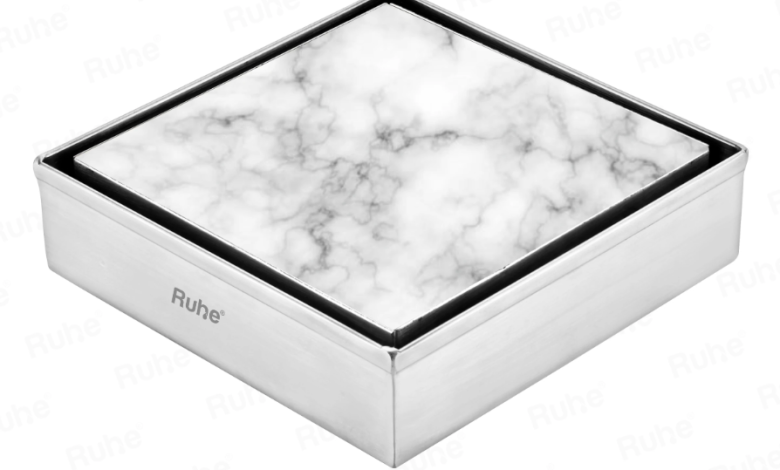 With today's lifestyle, it is essential that we understand why the shower drain channel is important for bathrooms.
The shower drain channels are basically long floor drains that blend with the floor or tiles in your bathroom. They are much more efficient than the traditional floor drains and here's why: –
Visual Appeal
It has a lot more style. The conventional sewer mostly has an unappealing appearance. It is easily distinguished from the flooring and tiles, which might detract from a modern and wonderfully designed bathroom floor.
A shower drain channel is useful in this situation since it can be used to amplify the overall impression of your bathroom. The linear grate is often in the shape of a rectangle, allowing it to run parallel to the wall opposite the shower head and appear to be a part of the floor giving the bathroom floor an unbroken and continuous look.
Safety
Shower Drain Channels are designed to divide the wet and dry floors without the use of a partition structure.
In a standard shower, a 3-4-inch-tall divider would be required between the shower area and the other portion of the bathroom, and the likelihood of tripping or injuring your foot when entering or exiting the shower area would be exceedingly high.
The majority of bathroom-related injuries are caused by stumbling or tripping, and Ruhe which manufactures the best shower drain channel in India addresses both of these hazards.
Design Diversity
Aside from architectural benefits, another key feature of the best Shower Drain Channel is its wide range of designs.
When it comes to manufacturers, Ruhe offers practically hundreds of designs to choose from, each with its own functional benefit.
While a standard sewage drain would only allow you to place it on one corner, these linear grates can be utilised on all sides of the floor and corners and would not make the bathroom seem unpleasant.
Clog-free Drainage
You can be carefree from blocked pipes after you install the best shower drain channel in India from Ruhe. Clogging is over.
The buildup of too much waste is the primary cause of the blockage. There is enough room in rectangular shower drain channels to evenly suck the trash, store it in its Tray, and prevent blockage. Furthermore, if one of the grills becomes blocked, the other grill will continue to drain the water.
Quick Drainage
Water is removed more quickly than with ordinary floor drains. The grating top of the Shower drain channel sucks up water considerably faster. And more efficiently than standard gutters since they have more holes and area. You won't have to stand in your own 'filthy water swamp,' which can occur when using a typical gutter.
Affordable Luxury
The shower drain channels are nothing but an aesthetical update of a regular floor drain. They are cost-effective, efficient and add a luxurious touch to your bathroom.
With a variety of sizes available, any bathroom, whether big or small can have a shower drain channel installed in it. Ruhe manufactures the most reasonable shower drain channels in India without compromising the overall performance of the bathroom fitting.