Tech
10 Best Practices to Develop Shopify App that Converts More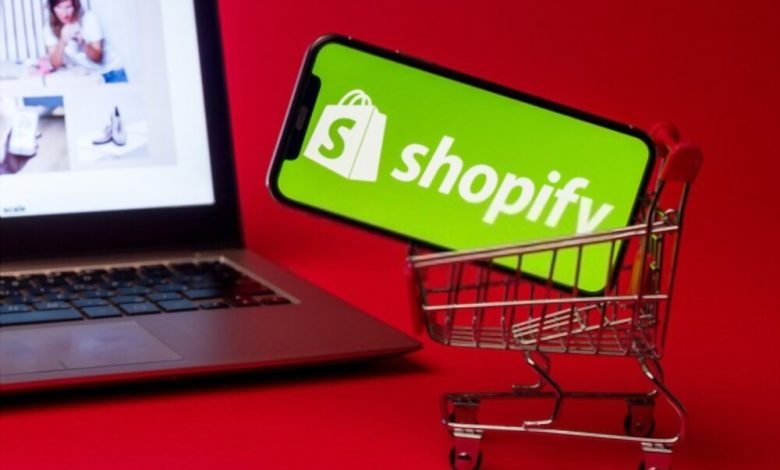 Shopify offers its users a great number of features and opportunities to build and manage impressive eCommerce experiences. Right from aesthetically-pleasing eCommerce themes to providing secure payment processing, businesses are in to build engaging online stores. 
But with the number of online Portals skyrocketing each passing day, the competition is cutthroat for businesses. And in these times, how would you ensure Shopify store development that converts more? 
In addition to using one of the most celebrated eCommerce platforms Shopify, you would need to adopt a few best practices that can make a difference. Let's talk more about it. 
What Are Some Best Practices to Develop Engaging Shopify Apps? 
A customer is spoiled for options with so many eCommerce stores available on the internet. So, customers may abandon your store at the drop of a hat even if they find a slight discomfort in your UI/UX. 
In fact, statistics show that a near 88% of consumers wouldn't prefer revisiting a site that has issues with UI/UX. And you wouldn't want to lose a hefty amount of customers because of that, would you? 
So, how to optimize your Shopify store's UI/UX? 
Simple navigation. 

Easy access. 

Responsive so that users can access from any device. 

Simplify the checkout process by creating a single checkout page. 
Pick the perfect Shopify theme 
Although Shopify offers a plethora of themes to choose from, you can't choose just any in haste as your store's design entirely depends on it. 
What to keep in mind while choosing a Shopify theme? 
Keep your niche and industry in mind. 

Consider your budget as the themes come with varying costs. 

Enlist the features and functionalities your eStore will have and visualize if the chosen theme goes with it. 

Favor lightweight, fast, and responsive themes for optimized performance. 
To name a few popular Shopify themes, we have Icon, Brooklyn, Expression, Shella, Porto, Goodwin, etc. You can also build a custom theme for your store by hiring a Shopify app development company if needed. 
It is the best practice to optimize your page loading times and keep your site's performance in check. Did you know that about 53% of visitors leave a web page if it takes any longer than 3 seconds to load? 
So, how can you optimize your Shopify store's loading time? 
Compress images. 

Choose a lightweight theme. 

Lazy load images. 

Use fewer third-party Shopify and javascript applications. 

Check analytics regularly and optimize. 

Migrate tracking codes to Tag manager (Google). 
You must ensure that the store is SEO compliant during Shopify store development. Thus, you won't have to worry about getting organic traffic and will have increased chances of conversion. 
How to optimize your Shopify store? 
Optimize site speed. 

Improve user experience. 

Create a site hierarchy or sitemap. 

Optimize metadata (meta title, descriptions). 

Use Alt text for images used On site. 

Incorporate engaging media content. 

Blogs can be a huge source of potential traffic. 

Use internal and external links of quality. 

Proper and relevant keyword use. 
Feature specific collections or products on the home page 
It is essential to captivate your user's attention to have a better take on conversion. And what better way than captivating their attention by featuring your exclusive line of products? 
For instance, if you are an apparel brand, you can feature your exclusive summer collection on the home page specifying its distinct features and USP (unique selling point). You can also feature exclusive offers and benefits in this section often. 
Optimize your product page 
A well-designed product page is the basis of any eCommerce store on which relies its user engagement, sales, and conversion. 
How to create an attractive product page? 
Product name. 

High-quality product images and videos (3-dimensional images, 360-degree view). 

Detailed product description. 

Clearly written shipping and return information. 

Customer ratings and reviews for the product. 

Frequently asked questions. 
Structure product menu navigation bar 
Your shoppers deserve to find what they want and need! And well, a cluttered menu navigation bar sure can't provide aid to their effort. You need a simple navigation bar divided into a few broad categories which are further nestled into subcategories. 
And Shopify gives you easy access to edit and manage the navigation bar for simplicity using simple drag and drop operations. In case you want to play a little around with the menu bar and customize it, you can always get assistance from a professional Shopify app development company. 
Optimize your Shopify store for mobile 
In the year 2021, the total share of ecommerce sales from mobile was 72.9%. That itself speaks for the need to optimize your Shopify store for mobile devices. 
Considerations while optimizing Shopify stores for mobile? 
Keep the 'Add to cart' button above the fold. 

Keep a concise menu that doesn't cover half the page. 

Texts and images should be adaptable as per device/ screen size. 

Buttons shouldn't look awkward or misaligned. 

Main navigation bar should always be visible. 
The checkout module should be concise and secure 
Your potential target audience can convert into buyers in this stage and even an extra step can persuade them to abandon the products in the cart. Thus, it is essential to build a single-page checkout while assuring maximum security. 
Developers can opt for theme-based customizing during Shopify custom app development and combine the numerous checkout steps into a single page for faster checkouts. For more information, you can consult a Shopify app development company. 
Smartly use colors to your advantage 
Believe it or not, the human brain is perceptive to colors and quickly associates a brand with a particular color. For instance, Cadbury's bright purple and golden, Starbucks's green, Facebook's blue, or Amazon's orange, white, and black colors users can easily recognize and associate with the respective brands. 
Similarly, you need to use the same kinds of tones and a couple of neutral shades for your eCommerce store and not overuse colors. You can also use positive colors like green for eCommerce store buttons. 
These are a few Shopify store development practices that can ensure building engaging eCommerce stores. Furthermore, pay attention to your brand vision and needs and create stellar experiences for shoppers.