Business
10 Tips to Grow a Successful Small Business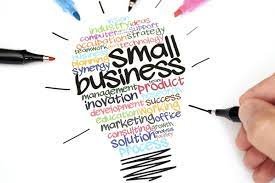 Almost every owner of a small business wants to experience growth and increased revenue. If you're one of these owners, the 10 tips in this article are the perfect blueprint to get started. You won't want to miss a detail.
In the post-pandemic world, it's an interesting time to be a small business owner. The economy is slowly returning to normal, but there are still plenty of challenges ahead.
Read More On: Holiday Promotion Ideas And Tips To Please Your Customers
Here are some interesting statistics (courtesy of SmartBooks) that might take you by surprise:
Over 500,000 new businesses open every month
Only 50 percent of businesses last five years
Around 50 percent of small business owners anticipate growth over the coming years
As you can see, competition levels are sky high – especially amongst small businesses. This makes growing a small business a difficult task, even for experienced business owners who have grown successful companies in the past.
So, what's the solution? Well, you can't sit and hope for the best. As a business owner, you need to be proactive and take action. When you do this, you can push your small business up the slippery hill until you final get the growth results you've been dreaming about.
As a helping hand, the following 10 tips will help you to get started.
1.    Focus on the Employee Experience
Usually, business owners are focused on the customer experience. However, the employee experience is just as (if not more) important. When employees are happy, they thrive. In turn, this creates a positive company culture that encourages results from top to bottom – it's that simple!
To improve the employee experience, it's important to:
Prioritize diversity and inclusion
Provide consistent and valuable feedback
Always communicate
Create a positive working environment that employees enjoy
Allow employees to climb the career ladder
Remember, the better the employee experience, the more loyal they will be. In a time when hiring new people can be challenging, this drastically helps to reduce staff turnover.
2.    Consider Moving Locations
Wherever your head office is, it's worth considering a move if you're currently in a poor location.
For example, if you're looking to create a modern and diverse company culture filled with young and talented people, it's a good idea to move to an easily accessible spot in a popular city. This could be a high street or something of a similar nature. When you're in a good spot, it automatically makes you more attractive to people in the area. After all, nobody wants to travel to work for a business that's in the middle of nowhere and difficult to commute to. Even though you'll have to pay higher rent costs in a popular area, it's usually more than worth it in the end due to the increased business you receive.
If this is something that you'd be interested in doing, go on a scouting mission with your management team to see the different offices that are available to lease. After calculating your budget, you'll be able to narrow down your options and find somewhere that's best for you. Also, make sure to consider your existing employees and try to avoid moving somewhere that's difficult for them to reach.
3.    Hire Remote Employees
Many industries, such as healthcare, marketing, and advertising, are highly flexible. In other words, because a large portion of the work is computer-based, it means hiring remote employees from different locations is plausible.
Let's consider an example. If you're a web design start-up looking to grow, there might be a limited pool of web designers to choose from in your local area. This is a major stumbling block – but hiring remotely can fix it. You could, for instance, hire remote web designers from different cities or even countries. Sure, there'll be no face-to-face contact (because they're working from home), but they'll still be able to do everything you expect from them. Plus, with the help of conference apps like Microsoft Teams, staying in constant communication is a breeze!
4.    Form Strategic Partnerships
Strategic partnerships are a great source for business growth, especially when you're a small business.
Finding a strategic partnership isn't as difficult as some business owners imagine. Here's some general advice:
Be active on LinkedIn
Attend as many networking events as possible
Search for opportunities on Google
Join affiliate networks
Directly call businesses you're interested in working with
The more partnerships and strong relationships you have with companies in your industry, the more you'll benefit from it.
5.    Create a Loyalty Program
One of the best ways to keep customers coming back is through creating a loyalty program.
A loyalty program typically offers rewards to customers who are members. This could be anything, from special discounts to free deliveries.
6.    Pay for Google Ads
Google Ads are often the missing piece of the puzzle for small businesses.
The reason for this is because Google Ads guarantee you a golden ticket to exposure. Make no doubt about it, more people are going to see your business and engage with your ads when you pay for them on Google. The only catch is that for each successful click you'll need to pay a small fee to Google.
7.    Offer Incentives to the Customer
Customers need to be incentivized in the modern era of shopping and e-commerce. From regular giveaways to product deals and offers, there are lots of ways in which you can do this.
Remember, if you don't incentivize your customers, then they have no reason to buy your products!
8.    Build Your Online Presence – Starting with Social Media!
When it comes to growing a small business, you need to have a large online presence.
Firstly, make sure you have a modern and effective website.
Secondly, creative active pages on Facebook, Instagram, and Twitter.
Thirdly, spread SEO content and other marketing content throughout the internet.
This way, all of the major bases are covered.
9.    Outsource
Some major business functions can be outsourced when a business is growing. Popular examples of this include IT network management and customer service. You can save costs by doing this, as it means you don't have to hire in-house employees.
10.  Collect an Email List
Finally, spend a few months collecting an email list if you don't have one already.
Each year, your email list will naturally grow. However, it's important that you start strongly when it comes to collecting customer emails, as you'll then have a solid marketing foundation to work with.