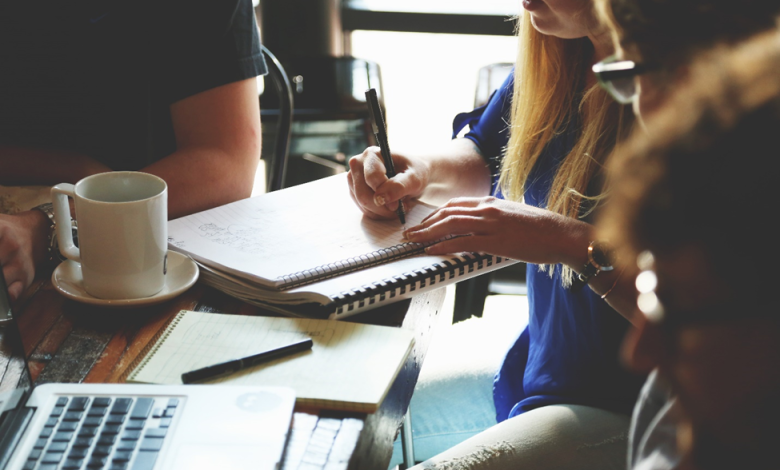 People have mixed opinions about the best time to study; some say morning is better, whereas others prefer night. People who champion the latter believe it is easy to concentrate on studies late after hours because the human mind is most creative during this period. Moreover, studying at night is a great way to memorise concepts, especially when you have an exam the next day. On the other hand, students who prefer the former do so because they face difficulty concentrating because they feel drowsy at night. That said, there can be some times when everyone may need to pull an all-nighter to study. For those who struggle with it, we're here to help.
In this blog, the writing experts of online academic writing UK reveal valuable advice to prevent sleep while studying at night:
1.  Adjust Proper Lighting in Room
Whether studying in your classroom or at home, make sure to make your study spot well-lit at night. By nature, your body feels tired at night. To stay awake, you need to convince your brain it is daytime while it is night. You can trick your brain by ensuring proper artificial daylight in a room. Low lighting can make you feel drowsy.
2.  Take Short Breaks during the Study Session
Lengthy periods of study sessions can make you exhausted. For effective learning, it is essential to take pauses during study sessions. Otherwise, you will feel overwhelmed and stressed. When studying at night, take short breaks of 10 minutes after every hour. You can walk into your room, play some games, watch some videos, or just stretch on your bed after completing an hourly session. Use alarms to remind you that the break is over.
3.  Avoid Foods That Are Too Heavy to Consume
People say you should eat excellent meals before studying. While that is right, avoid eating heavy items like fast food like pizzas or burgers. Otherwise, you will feel drowsy. Consuming such food will make you feel sleepy. Try to eat around 7–8 pm, and you can do light snacking around 10–11 pm during onr of your breaks.
Read Aloud for Effective Learning
Reading aloud is a great way to stay energised during night cram sessions. For instance, when you are reviewing your learning material, just say it out loud. This prevents you from falling asleep, improves your memory, and boosts your learning capacity.
Read loudly everything you want to learn. When you hear your own voice, it will help you memorise things effectively. Pretend you're teaching someone the same way your professors explain concepts in the classroom. this will help you understand the concepts better.
Choose Easier Topics to Study at Night
A great way to stay focused during a night study session is to choose easier topics as they are easier to cover, and you will feel more satisfied with the outcome of your night cramming. If you choose the complicated topics first, you may get bored or frustrated. So, leave the difficult ones for the day when you will be more active and have a better disposition to understand them. By choosing easier topics or the ones you enjoy studying for night cramming sessions, you can use your time more productively. Moreover, with this strategy, you can easily cover a significant portion of your syllabus quicker.
Have Coffee (but Not Too Much)
Whether studying late at night or early morning, having coffee will help you stay awake. However, there are many negative effects of excessive consumption:
Headache
Fast heartbeat
Nervousness
Insomnia
Irritability
Muscle tremors
Therefore, you need to be extremely careful and not make coffee consumption into a habit. You can consume a maximum of one or two cups per day to avoid the side effects.
7.      Take Naps
Many students make the mistake of not getting enough sleep before their planned night studies. If you have been stuck with your books for a long stretch of time, take a break and sleep a few hours when you get the time. For instance, you can sleep between 6pm to 8pm after you are done with your classes for the day. This will refresh your mind and make you more active. As a result, it will prevent you from sleeping while studying at night. Remember, you can't get much done if you're too busy trying to keep yourself awake. Moreover, you can't risk being drowsy all day the next day, either. Not getting your rest will only put you behind the rest, and you can't risk that when you have so much to do.
8.      Study with Others
A great way to make your time productive at night is to study in a group. When you sit with your group members, everyone can share their ideas which will help you understand difficult concepts easily. However, you need to choose your group partners who are serious about your studies. Otherwise, it will be difficult to concentrate, because many people plan night study sessions but end up watching a movie. So, think wisely before choosing your group members, and utilise your time efficiently.
9.      Avoid Studying in Your Bedroom
If you live in a shared apartment or dorm room, you may prefer to study in your bedroom. However, it is not the right place to study because when you see your bed, it may cause you to feel drowsy. If you can, choose someplace other than your bedroom for study sessions, such as a coffee shop, a library, or a well-lit place in the campus. Keep your study and sleep areas separate.
10. Put On Some Music
You can listen to music while studying. Stanford University School of Medicine research shows listening to music improves your focus. However, this depends on the type of genre. As a general rule of thumb, classical and instrumentals have the best chance of assisting in your academic pursuits as loud music can often be distracting. Here are some research-backed benefits:
Impact on mood: Listening to music you deem soothing can improve your mood and increase your chances of approaching your studies with a positive mindset
Impact on stress: Music helps alleviate stress and anxiety, ensuring your study sessions are more productive
Impact on motivation: Music helps people relax and motivates them to do well.
11. Stay Hydrated While Studying
Many people drink coffee to keep themselves active during their late-night study sessions, but you also need to increase your water intake. Even mild dehydration can cause negative side effects, such as loss of concentration, mood degradation, and headaches. Therefore, not only in late night hours, but you should drink a minimum of 8 glasses of water every day.
Last Word
When you plan your night study sessions next, use the above-discussed tips to make it productive. We hope this helps you with your academics. However, if you face complications in completing assignments, there is no need to panic. Instead, you can contact us for online academic writing services in UK. We will help you score well in your courses.
Author Bio
Joshua Parsons is a senior content creator at UK Academic Writers. He is an education expert who explains the best strategies to help students with their studies. Parsons is an animation enthusiast, he loves to watch animated shows in his leisure time.