Automotive
12 Questions Answered About Truck Bed Accessories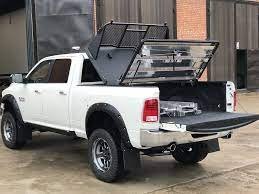 Only buying a truck is not enough; you need to buy the right accessories. For proper utilization of your vehicle, accessories are essential. But, there are plenty of these accessories available in the market. So, it might be not very clear for you to know which one is useful.
In this article, we have answered the most frequently asked questions about pick-up trucks and truck accessories. Following are the 12 questions question and answers:
What is a pick-up truck?
A pick-up truck is a light-duty truck with an enclosed cabin and an open box. Though pick-ups are smaller than trucks, the open-box or open-cargo area provides more interior space. Pick-up trucks are designed for small businesses or families.
What differences are there between a truck and a pick-up?
Trucks are typically referred to as work vehicles and are usually large. It serves the purpose of towing and hauling heavy loads for industrial purposes. On the other hand, pick-up trucks are four-wheelers and perform light duties. Typically owned by families, it is used for transporting passengers or camping.
What is a truck bed?
The open area of a truck is called a truck bed, also known as a cargo bed. The size of the cargo bed varies depending on its utility. There are two types of the cargo bed, i.e. step side and fleetside. Earlier the truck beds had wooden planks; later, steel beds replaced them.
What are truck bed accessories?
Truck bed accessories are easy to install tools in the cargo area to increase their functionality. The accessories are used to organize and make it comfortable for passenger transport. Some of the tools also transform a pick-up truck into a camping truck.
What are the types of truck bed accessories?
There are plenty of items available to use in the truck bed. Some of the most common types are storage boxes, mats, rail caps and nets, cargo lights etc. We will know more about these accessories and their uses in the following questions.
Why are truck bed accessories necessary?
Introducing accessories in your new truck can improve its durability. Some of the accessories help protect the truck bed and are also helpful in organizing the truck bed or decorating it for fun.
What are the must-have truck bed accessories?
Your new truck's must-have truck bed accessories are bed organizers, bed mats, tonneau covers, bed racks, and extenders. You might also add cargo net, tailgate locks, amongst others. There are many options available, but these are the absolute must-haves.
How to make a truck bed comfortable?
To make your truck bed comfortable, you can install a high-quality air mattress on top of a truck bed mat. Other than that, you can use sleeping bags. Next, lay a mattress pad or memory foam on top of the mattress to get extra comfort. Finally, install a canopy or a camper shell.
This is also how you turn your ordinary pick-up truck into a camper truck. Search for more DIY videos to build you a comfortable camping truck.
How to protect the truck bed?
Truck bed covers come in two different varieties. One is bed liners, and the other is truck bed covers or hardware. The first variety includes bed mats, rug liners, spray liners and drop-in liners. The second variety includes truck bed covers and tonneau covers.
What are the benefits of covering your truck bed?
It would be best to protect your truck bed with bed liners or covers to make it durable. Covers help keep leaves, dirt, and water away and protect from excessive heat. Tonneau covers save gas and increase fuel efficiency.
How to move heavy items in a pick-up truck bed?
Use forearm forklifts to carry the heavy objects and ratchet tie-down straps to secure items in place. Keep heavier items at the bottom and the lighter ones over those. Protect your truck with bed liners to keep them safe from any damage.
How to maximize storage in the truck bed?
Use bed extender, bed toolbox, truck bed racks, and truck bed drawers to increase the space in your pick-up truck.
The answers to the selected questions may help you meet your needs. Choose the right products to maximize the performance of your new truck with these essential yet fun tools.