Home Improvement
15 Tips for Creating the Perfect Mini Home Bar Setup for Beginners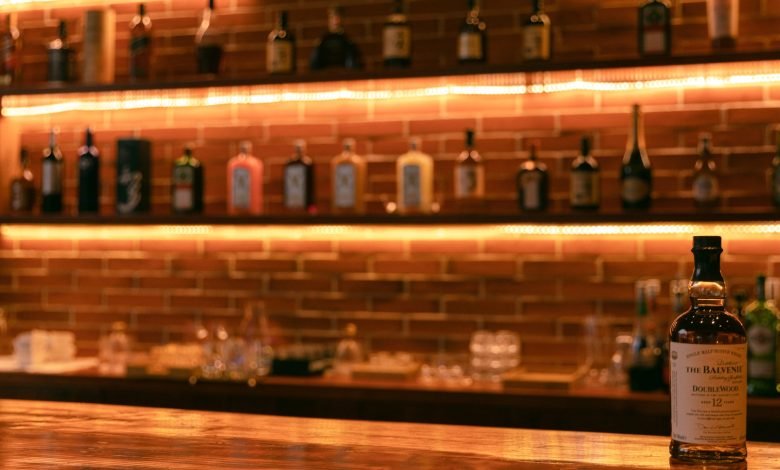 Every grown-up household should have a proper home bar. Even if you don't drink, having something on hand to offer guests is a good idea, and a home bar can add an unexpected decor element to any area. Learn how to set up a place that not only contains all the required tools but is also beautiful and stimulates you to try new things, whether you're just starting to prepare cocktails and enjoy spirits or you've been mixing for years.
Learn about all the must-have elements, such as bitters, bar tools, must-read cocktail manuals, spirits, glassware, mixers, and garnishes, before deciding where and how to set up your bar.
1. Convert unused space into usable space
The vacant wall you've been trying to fill, the small closet you don't need or even use, or the nook you don't know what to do with can all be changed into a small home bar with ease. Adding some shelves or cabinets allows for creative displays, while a console table or bar cabinets provide a comfortable working space for a home bar arrangement. Create a basic yet practical home bar to make use of that unused space in your home.
2. Consider where you'll put it
Plan where you want the home bar to go. Is there room in the living room for it? Is there room on an existing piece of furniture for it, or will you need to purchase one? We purchased a cart because we didn't have a proper spot to store our bar supplies.
3. Any console can be transformed
Simply place a tray on top of any console table, sideboard, or credenza to turn it into a bar. Place your bottles, decanters, bitters, and glasses on top of the table, and keep your necessary bar tools in a drawer or jar nearby. If you need to store a lot of bartending equipment, this is a wonderful alternative. To keep your console useful and appealing, leave space for lamps and minor décor items.
4. Display your wine collection
Fantastic wine displays are becoming increasingly popular, with the wine cellar taking centre stage. Glass-fronted wine coolers are a good choice since they keep the wine storage room cool while allowing people to view your wine. A wine that does not need to be refrigerated might also benefit from shelves and storage. This option displays your wine collection in a more sophisticated and attractive manner.
5. Make your cabinetry appealing
There are a plethora of cabinet options for keeping drinks, bar glasses, and other bartending equipment. Cabinets with glass doors, floating shelves, or a colourful and unusual cabinet design are all options. 
These cabinets are both attractive and functional, allowing you to display your wine and spirits collection of unusual cocktail glasses. Choose a cabinet design that complements the style of your home. You can also add a splash of colour to make your space more noticeable.
5. Consider your lighting options
Investing a little more effort and time into creating the ideal home bar setup pays off big time. Lighting is equally as crucial as the rest of the design. Under cabinet illumination, unusual pendants, rope lights tucked under shelves, or colour-changing LEDs are all options. Any of these lighting options will make your home bar stand out.
6. Make your way to the basement
A home bar in a finished basement is quite useful, whether it's for having juice, sodas, waters, and popcorn on hand for family movie nights or for mixing up new drinks while entertaining family and friends. If you live in Kansas City, MO, where basements are highly popular, and you have the space, start setting up a home bar in your basement right away. 
Begin by constructing a countertop and adding cabinets. So you don't have to take all your supplies up and down the stairs, there's a sink, dishwasher, and refrigerator. This basement bar is ideal for having a good time in the seclusion of your own home.
7. Stock up on necessities for the bar
If you're going to set up your own home bar, you'll want to be sure you have everything you need. You can either go the traditional route and get all of the liqueurs and tools to emulate a professional bar, or you can tailor your bar to your personal preferences. Gather your favourite cocktails and mixers and stock up.
You should also consider the key bar tools you'll require to create and mix your beverages. A cocktail shaker, jiggers, mixing spoon, mixing cups, a muddler, beer and wine opener, and a range of various drink glasses are some of the most common instruments you should have in your bar. If you have a refrigerator and freezer in your bar, investing in some interesting ice cube trays can undoubtedly give your beverages a distinctive twist.
8. The wet bar is built-in
Do you have a real wet bar (a bar with a sink) in your house? Then there's no excuse for not honing your mixology talents. In addition to the other bar basics (see below), keep a bar towel on hand and a small trash can under the faucet in case you're washing glasses or working with fresh ingredients. This kind of arrangement is likely to impress.
9. Get the bitters essential
Bitters are a sort of high-proof alcohol that has been infused with herbs, roots, and spices and is used as a botanical component to drinks in dashes. A cocktail revival has swept the country, and the days of one lonely bitter's bottle behind the bar are long gone. Everything from rhubarb bitters to coffee bitters can now be found in your local liquor store.
10. Don't forget the foundation spirits
When it comes to stocking your bar, the first guideline is to choose spirits that you appreciate. This is the only way to master the art of cocktail mixing and appreciation. We guarantee that after you master a few favourite cocktails, your interest and palate for new spirits will develop.
The second rule is to not attempt to complete everything at once. Because liquor is costly, start small. You don't have to spend your entire automobile payment in one afternoon. To wow your guests, all you need is one fantastic cocktail, and if you learn to prepare a few things well, people will notice and enjoy it. Liqueurs, mixers, apéritifs, and digestifs, in particular, should be built up over time.
However, a few spirits are used in the most classic and popular beverages. So here are some fundamentals:
Gin

Whiskey Bourbon

Whisky from Scotland

Tequila

White Rum

Dark Rum
You may notice that vodka is missing from this list. It's made to taste like nothing, with no aroma or flavour, and hence isn't a spirit that will help a novice learn how to make a cocktail. While it has no place on our bar, we store it in the freezer when we have visitors who prefer it—or when we want to make a drunken frozen fruit cocktail that actually tastes like fruit.
11. Glassware required
What good is a great cocktail if it's not served in the right glass? Each cocktail you learn to make should be served in a certain glass, such as a highball, lowball, or flute.
12. Mixers
Stock up on your favourite mixers. Your collection will grow as you taste new drinks, so there's no hurry to do it all in one day.
We usually have the following mixers on hand:
Carbonated water (we use a soda syphon to make it at home)

Ginger beer

Orange or grapefruit juice, for example
13. Garnishes
Lemons and limes are usually in our kitchen because they're fundamental to so many delicious and popular dishes. Every home bar should also have sugar cubes or fine white sugar. It's also beneficial to have a basil and mint plant in the house so you can make herbal cocktails whenever you like. Other herbs, such as sage and thyme, make excellent garnishes. Cocktail olives, onions, horseradish, salt, pepper, and spicy sauce are also required if you like martinis or bloody marys.
14. Using recycled wood as an accent
People who wish to add a reclaimed wood accent wall to their home discover that a home bar is an ideal location. Adding a reclaimed wood accent wall to your home bar setup is a simple and cost-effective way to add an organic aspect to your space. This accent wall is a low-cost investment that can completely change even the tiniest rooms.
15. Decorate with intention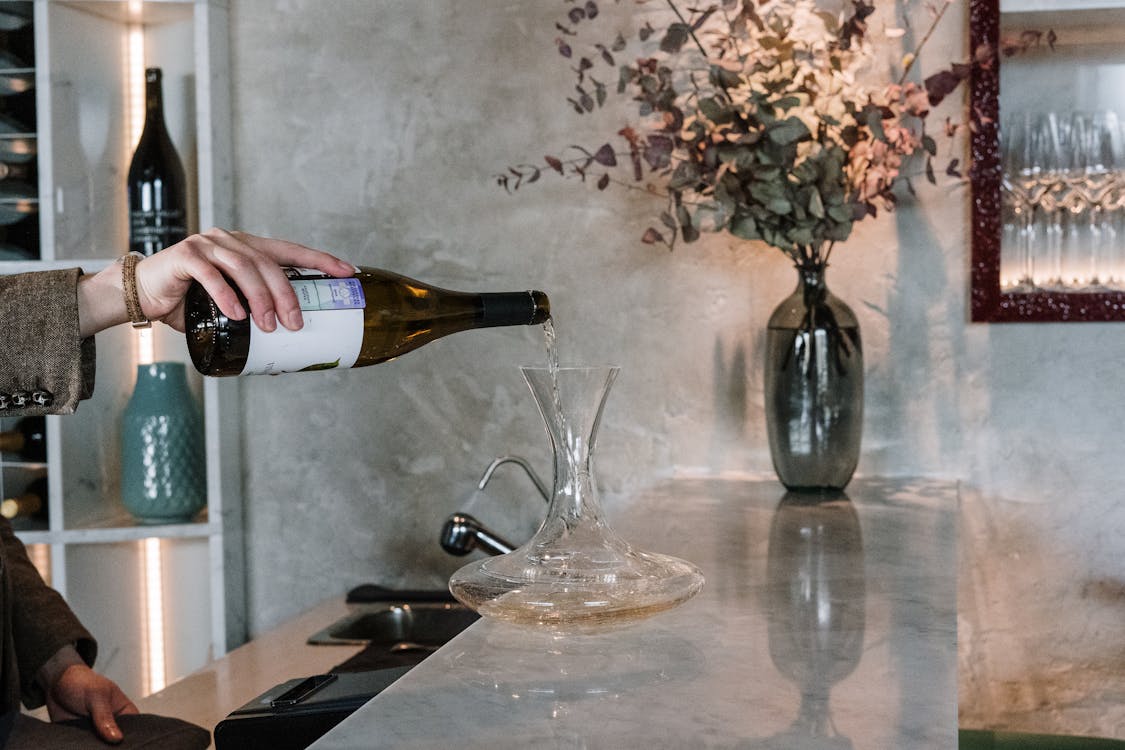 A home bar is an excellent location to experiment with design. You can either add a splash of colour to capture attention or match the colours to the rest of your house. Fun signs or unusual paintings, as well as stylish bar stools or backsplashes, can be used to improve the room. Do you have a favourite sports franchise? Add some memorabilia and perhaps a tiny television to watch your favourite games. The possibilities are infinite. Make your home bar a place where you enjoy hanging out and where you look forward to spending time.
If you find this post helpful for your home bar purposes, please let us know your thoughts below!