Business
3 Reasons to Use a Baby Soap Bar for Your Own Skincare Needs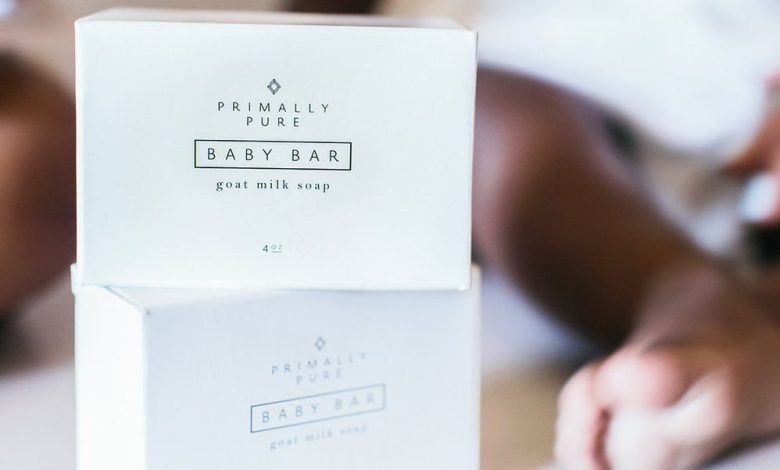 The baby soap bar can be an excellent addition to any skincare kit. Our little ones are born with delicate and often sensitive skin. It doesn't take much for that soft skin to become irritated, red, and even injured. Everything from diapers to everyday clothing to the surrounding environment can cause trouble for baby's skin.
To help alleviate that, there are cleansers made specifically for ultra-delicate skin. These soaps are super gentle yet help clean baby's skin at the same time. The best ones will include nourishing ingredients like goat milk, shea butter, and calendula. But as wonderful as this kind of gentle cleanser is for baby's skin, it can be great for your skin, too. It doesn't matter if you're a new parent or you don't even have kids, here are three reasons why adding a baby bar to your skincare routine is worth it.
A Baby Soap Bar Promotes Wonderfully-Touchable Skin
We all want soft, luxurious skin. But sometimes, we're left with dry or uneven skin. This is where the baby soap bar comes in. It all comes back to the ingredients you can find in a baby bar. These are things like goat milk, shea butter, and calendula. Why do these ingredients matter? Goat milk is chock full of nutrients the skin can use.
These nutrients can help boost your skin, giving it a better chance against environmental stressors. Then there's shea butter, which is moisturizing. The more you can do to hydrate and moisturize your skin, the better it can look and feel. Calendula can also help moisturize. It's all about giving your skin more of what it loves in order to thrive!
A Baby Soap Bar Helps Heal Irritated and Injured Skin
It doesn't take much to irritate or injure the skin. When you spend time outdoors, you never know what you might come in contact with. It can be something as simple as sitting in freshly cut grass. Soothing irritated or damaged skin is where a baby soap bar can shine. A big part of it comes right back to the ingredients. Namely, the goat milk.
Overall, goat milk is beneficial for your skin, but specific nutrients found in goat milk can make a difference. Goat milk is a great source of vitamin A—an essential nutrient to maintain normal skin health. Vitamin A can help soothe and restore irritated or damaged skin, too. This is why it can be an essential skincare ingredient for baby soap products, and why you should take advantage of at the same time.
A Baby Soap Bar Cleanses and Leaves Skin Refreshed
You might see the word "gentle" associated with a baby soap bar and wonder how well it actually cleanses. As you might have guessed, the ingredients matter. Even the gentlest of cleansers can help remove dirt, smudges, and various impurities that land on your skin throughout the day.
Ingredients like coconut oil and olive oil are part of what make it possible. When all the natural ingredients come together just right, the baby soap bar can be gentle and effective. It helps leave skin clean, soothed, and refreshed. And that's exactly what you want for your baby—and what you want for yourself!
About Primally Pure
At Primally Pure, every ingredient is selected for its purity and potency. When you blend purity with potency, you get clean beauty products that are safe and effective. Among Primally Pure's collections, you'll find a dry shampoo with natural ingredients that restores volume and texture. You'll also discover a charcoal deodorant that leaves your skin feeling refreshed and odor-free. Primally Pure also carries dry brushes and Gua Sha stones to supplement your skincare routine. Their beauty experts even show you how to get the most out of these wellness tools. Find blogs and videos that teach you Gua Sha stone techniques. Get more out of your clean beauty lifestyle with Primally Pure.
Try the Primally Pure Baby Soap Bar at https://primallypure.com/