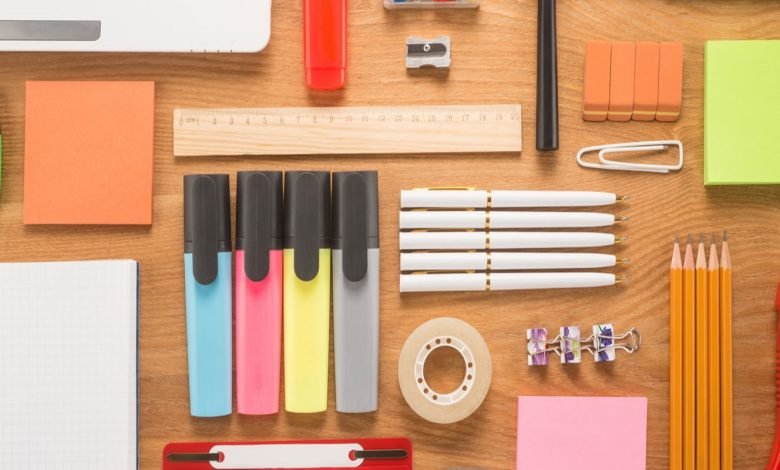 Do you remember the time before the internet when shopping happened in brick-and-mortar stores? Thanks to technological advancements, now you don't need to step out to buy anything. Everything is now just a click away; even you can buy stationery online. Meanwhile, purchasing stationery used to be a tiresome task. You are required to keep track of items you need to purchase and the quantity and search for the items in one store to another and compare the prices. But now, no more hopping, and you don't have to stand in queues waiting for your turn to pay. 
The internet has facilitated online shopping, owing to which purchasing office stationery items have become more straightforward and convenient for consumers. Buying office or home stationery items online offers numerous benefits, like finding everything under one roof and shopping anytime and from anywhere. As such, it makes your shopping quick, and you can compare the products and prices over several stores with just a few clicks; online retailers offer fantastic offers and whatnot! But one benefit that lures more and more consumers is the comfort and convenience it provides. 
So, while the internet has eased the buying process of stationery items, it also presents some challenges. Therefore, here are some tips you can consider to ensure a pleasant buying experience:
Look for a Retailer Selling Exclusively Online
Looking for retailers that do business exclusively online is always advisable when buying stationery items. This is because these retailers offer goods at the most competitive prices and provide huge discounts on various occasions. And since these retailers have no physical stores, they can save much money on expenses associated with brick-and-mortar stores, and these savings get passed on to the customers. 
List Down the Things You Want to Buy
When you want to buy several stationery items, it is always best to make a list so that you don't miss out on anything. Making a list beforehand will help you understand what you need and what not; browsing the website will make it more accessible. Besides, as you know, online retailers offer thousands of items from several brands and browsing through thousands of items and choosing what you want to buy can be frustrating and tiresome. For this reason, items have been categorised on every website with different names and identifications. So, if you have a list of things to buy, you must simply select the category, choose the particular product you want, place an order, and you are done!
Set a Budget for Your Stationery Needs
Many stationery items are available online that are provided by different brands. And to allure the customers like you, manufacturers keep coming up with different fancy designs of the same items; this is also a tactic of manufacturers to increase the price of the goods. So to ensure you don't end up shelling out on things you don't want, it is better to keep your budget constrained. And once you have a fixed budget, you can quickly determine the stationery items that fit your budget.
Choose the Website Carefully
You will find numerous online retailers in today's digital era, even for stationery items. And having so many options to choose from, finding the best retailer to buy stationery online requires some homework. For instance, you will have to perform diligent research about the retailer and analyse the quality of products and services. Plus, you must ensure that your chosen website is reputable and offers easy return and replacement services. This can be done by reading the customer reviews and testimonials available on the website and checking the google reviews and ratings. As such, you will most likely get value for your money if you spend significant time checking the website's credibility. 
You must consider these four valuable tips when buying stationery items online. And hopefully, you found this article helpful!