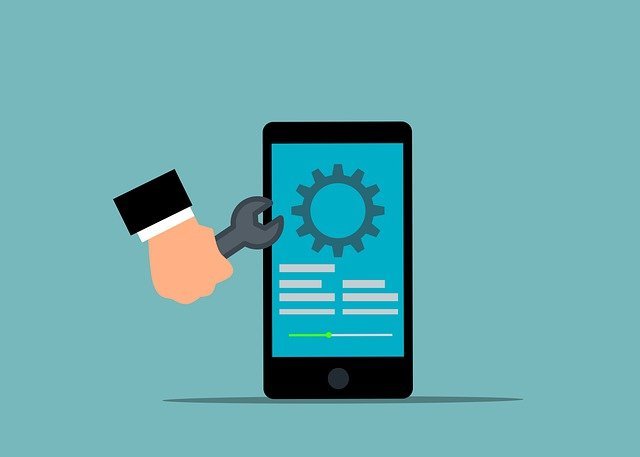 Introduction
What do you do when an application has not been able to leave a good impression on you.? You immediately uninstall it and delete it. It is very hard to keep customers hooked on an app. This is why smartphone applications companies are keeping up their game to stay in the race. Smartphones apps share a huge amount of our daily lives. It is very important for app development companies to develop good apps and constantly update them and come up with new features. Here are app maintenance services in the picture. They aim to make their client's app better and meet the market demands.
Today companies are spending a huge amount of budget to finance app development and maintenance processes. The success of many businesses depends on their applications. If they don't spend money, time, and resources on the maintenance of the applications, they are most likely to suffer sooner or later when their apps lag and have issues in comparison with their competitors. These apps are where a customer spends most of his time, and thus, the business greatly depends on the success and failure of the application. 
Here are five reasons why you need app maintenance services and how are they beneficial for your business:
Customer's ratings
You are most likely to research a product or service before you make a final decision to buy them. Though mobile apps are free to download from application stores, it would be wrong to underestimate that people don't see reviews and ratings before downloading an application. Your application is reviewed by people who have already used it, and they provide honest feedback. Potential customers will first check these ratings and then only download your application. An app maintenance services aim to make your updates regular and faster so that people talk good about your applications, thereby increasing your ratings on apple stores and play stores. Good app ratings and positive reviews contribute to your overall image in the market. These ratings will help you attract potential customers to download your app and finally purchase from that platform. Reviews and ratings by people like you and I help build an image of a trustworthy app.
Up to date, every day
When a user opens an application for the first time in a day, he does not want to be bothered with the bugs and errors and lag issues from the previous day. They want the application to be working perfectly at all times. And this is possible by app maintenance services companies that work day and night to make sure that your application is bug-free, glitch-free, and works perfectly without long downtime or slow responses. To keep a loyal customer base, you must constantly build and add new features to your app. Regular updates make your customers happy and less stressed about the functionalities of the app. When you spend quality time making your app work better for your customer by adding new features, this creates a sense of belongingness among the users. They will feel how important you are to them, which is why they make efforts to keep you happy.
Bugs are your enemies
Bugs are not welcomed anywhere. Be it your house or your mobile application. And since apps are developed by developers and programmers, there is always a chance for humans to make errors. But these errors can badly affect your applications and your customers' loyalty to you. No one would want to have their data or any information on an application that can comprise their sensitive information. Thus, it is very important for app maintenance services to be availed by companies who do not want to lose their customers and affect their businesses. These services will help you maintain and manage your applications properly. They will help you fix bugs that, if not fixed, will produce unpleasant results for the business.
Slow and steady are out of the race
If your application runs slow, it is definitely going to lose its customers. You develop an app to sell your products or services. How will a customer purchase anything if all he sees is a loading page? No company would want to lose even a single customer. Errors like downtimes can convert profits into huge losses. An app with long downtimes will give a bad impression on new customers and could even lose its existing customers. An app maintenance services company can help you deal with downtimes by maintaining your app from time to time and checking if it is running well. It will also provide support in case you come across with problem and need quick resolution. A serious business will never let this kind of behaviour affect its customers and will seek the help of app maintenance services. 
Competition driven market
Since all is going digital, the competition among applications has also risen. Each application is constantly adding new functionalities and features to its application to stay at the top position. Applications that fail to do so are sure to fail and eventually lose their customers to their competitors. Thus, it has become the need of the hour to constantly track the performance of your application and also of your competitors. Huge funds are being flowed in to stay ahead in this digital app race. In fact, many app maintenance services companies are in demand as they have the resources and the experts who do the work of monitoring and providing solutions to the companies regarding their apps. A customer wants a smooth and hindrance-free experience when using an application. This is the crucial part of the app journey that app maintenance services make easier.
Conclusion
It is a big task for companies to both build and maintains their applications themselves. Thus, they hire app maintenance services that provide these services and maintain their apps, and that too at affordable costs. Without up-to-date apps, new features now and then, proper runtime, and a bug-free environment, no application can survive this cutthroat competition in the market.