Consumers are looking for quick solutions in today's world. An overview stated that more than 65% of users believe receiving importance and value from a brand is one of the best decision-making aspects. Outsourcing live chat support gives you a pathway to communicate with people promptly. You can interact in real-time and serve them without wasting any second.
This blog shows how your brand can grow with chat support and outsourcing benefits. So, let's take a brief look at some of the top advantages of outsourcing chat solutions.
5 Pros of Outsourcing Live Chat Support: 
Brands need to understand that chat support is the ideal and widely used channel in the current age. Most people prefer using this platform. Here is why your company should consider using live service as its main channel:
Boost Your Sales

Gain a Competitive Edge

Save a Big on Budget

Spare Time for Core Operations

Make Profound Customer Relations
1. Boost Your Sales:
eCommerce is becoming popular with each passing day. You are not assisting a prospect in person. Therefore, you need to help them at various purchasing stages. More than 80% of people require assistance in real-time when making a transaction. You can boost your customer's confidence by allotting a rep at all times. Many consumers spend time interacting with an agent that results in a positive CX.
That is why the secret to providing an unreal CX is by having a highly-trained support team. You need to train them with extensive knowledge and boost their confidence to help consumers in the best way possible. If it all feels like a hassle to you, consider live chat support outsourcing. These reps are already trained and understand your business needs perfectly. You will see a surge in conversions with these outsourced chat reps.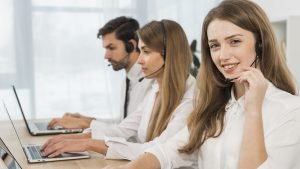 2. Gain a Competitive Edge: 
The global market is fierce now, and it is not easy to stand tall among such tough competition. It does not matter what industry you are working in; the competition is soaring with every moment. Not only SMEs but also giant businesses also understand the significance of outsourcing live chat support services. It saves you a lot of time so that you can focus on core business operations. This is the ultimate recipe for success without spending a fortune. So, weigh your requirements and get in touch with a company that understands your value. 
3. Save a Big on Budget:
Live chat support is not about talking to one customer at a time. It presents your brand with chat concurrency. You can talk to multiple users at one time. You do not want to spend all your resources on hiring several agents. An outsourced representative can take on various customers while maintaining optimal quality.
Gone are those days when you have to get several employees on board. You can provide a personalized experience to people while reducing overall costs. You need to find a third-party vendor that brings efficiency to your team while making sure that your helpdesk is always active to help people 24/7. These agents work round the clock, so you are up and running at all times, hitting big on those prospects.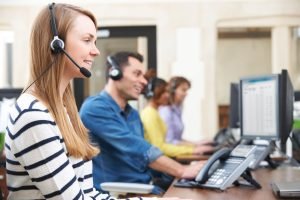 4. Spare Time for Core Operations:
No one in this age is not multitasking. This is one of the main reasons people prefer to use live chat: it allows them to take care of other stuff while waiting or chatting. It is seen that over about 53% of consumers opt for chat support for this reason solely. Your customer will not get frustrated anymore; even if they need to wait, they can get other things done before interacting with your agent.
You connect with the consumer in a blink of an eye with chat support. You do not need to dial complex phone numbers or write long emails. Chat support helps people with all queries, whether about a product or billing system. Many customers consider the chat option one of the best aspects of a brand. So why not consider outsourcing live chat support?
5. Make Profound Customer Relations: 
Consumer satisfaction is vital to the consistency of your brand, so holding a drawn-out relationship with customers is essential. It improves your retention rate, and when people are being handled carefully, they would not care much about your product prices.
Furthermore, clients are ready to pay more when receiving high-class assistance. It is an incredible way to structure a unique interaction with your clients. By means of this platform, you get to tune in and form a bond that might potentially prompt customer loyalty.
Why You Must Consider Outsourcing Live Chat Support? 
Live chat support gives your brand a chance for your clients to speak with support specialists progressively. It provides a pathway for potential customers to engage with your business seamlessly. Instead of talking on the call with an agent, it assures live interaction between a client and a rep through a chatbox. It is instant and quite accurate with your customer needs.
You must consider hiring a reputed chat outsourcing service provider. Digitech Outsourcing Solution is one of the best service providers worldwide. Their agents are exceptionally proficient in various languages. Moreover, you do not need to worry about staying late at night now as they offer 24/7 services. Whether you are a startup or a big corporation, they cater to your needs with a personalized plan. So, add their team to your workforce to achieve success effortlessly.
 In a Nutshell: 
You are now fully aware of the benefits outsourcing live chat support brings to the table. The affordability it offers beats everything else. You need to satisfy your customers while making sure you do not go overboard with your budget. Optimize your brand by outsourcing your customer support. So, it is time you add dedicated support to your team and easily meet your consumer expectations.
Thank you for reading this blog. We hope that it was beneficial for you. It would be great if you could take some time out to share your feedback in the comments below!
For more details:
articlesall.com