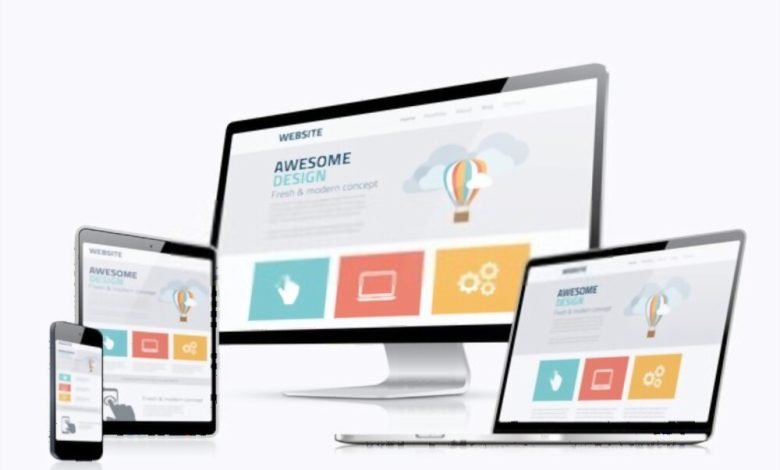 There are several different types of web development services. These services range from creating a simple static HTML website to building a fully featured web application. They include both Front End and Back End services. The Front End deals with the user-facing part of your site, while the Back End deals with how your website actually functions.
1- Front-end web development
Front-end web development services focus on developing the graphical user interface for a website using HTML, CSS, or JavaScript. This helps the website to interact with the users. It allows the website to function as a user-friendly portal. It's also an effective way to attract new visitors.
In addition to using cutting-edge technologies, front-end developers are able to work quickly and efficiently. With the latest tools and technologies, they can have a front end space ready in just a few days. Modern frameworks ensure secure coding that will make the site work on any browser.
Front-end developers need to have strong HTML, CSS, and JavaScript skills. In addition, they must be adept at using front-end libraries and frameworks. These will save you time and money. They should also have experience in web performance optimization and SEO. Finally, they should be familiar with cross-browser testing, device testing, and cross-device development.
Front-end developers combine design and web development to create an attractive and user-friendly website. They typically build a prototype before coding to test the user interface. They may use pencil and paper, or they may use graphic editing software like Photoshop.
2- Full-stack web development
Full-stack web development services involve the creation of both the front-end and the back-end of a website. The front-end is responsible for the design and the appearance of a website, while the back-end is responsible for storing information and performing operations on the website.
Full-stack developers must have a strong understanding of both front-end and back-end web development. This includes backend development, input processing, database queries, and server interactions. Full-stack web developers use popular database languages such as PostgreSQL, MySQL, and Oracle.
Full-stack web development services ensure that your website meets the needs of today's global market. They are adept at designing both the front-end and back-end, and ensuring efficiency and reliability throughout. For example, an Instagram application loads new content when the user refreshes the page.
Full-stack development services are more flexible and offer better project management. Because of their specialized resources, full-stack web development services can tackle complex projects faster and cheaper than you can do in-house. While it is possible to find individual full-stack web developers, working with an individual can have risks. If they abandon a project in the middle of it or turn out to be incompetent, you cannot hold them liable. However, a full-stack web development firm has a professional team and corporate presence that will help you avoid potential legal issues.
A full-stack web development company will be able to help you create a website that meets the exact specifications of your business. Full-stack web developers are experts in various technologies, including HTML and CSS. These two languages are the foundation of any modern website and can be used for creating both the front and the backend of a website.
3- Custom web application development
There are different types of custom web application development services. Custom web applications are built from the ground up to solve a particular business problem and are designed to communicate with a web browser. These applications do not have compatibility issues that are common with mobile apps and are more flexible to mold to the needs of the project.
Custom web application development involves improvising a web application based on the specifications and wishes of the client. The team working on this type of application breaks down the entire project into smaller, self-contained microtasks. This allows them to move faster and more independently. Additionally, frequent code reviews help identify speed, performance, and security issues. Before selecting a web application development company, you must consider the company's size, credibility, and track record.
In addition to web application development, you must also find a hosting solution. Fortunately, there are many options. Choosing a hosting solution is an essential step in any project, because hosting your website is a big part of web application development. The right platform will determine how your application will look and perform.
The first step is to create an idea for an app. Ideally, the app should address a known problem. It doesn't have to be a ground-breaking breakthrough, but it should be a useful development that is worthy of being developed. Then, it is important to think about the type of viewer you're looking to target. You should also consider how your objective will be marketed.
4- Testing and quality assurance
Testing and quality assurance are two important steps of website development that should be performed by a web development company. Both of these procedures ensure that the website functions correctly and meets the requirements of the client. In addition, these procedures help eliminate errors and inaccuracies in the website. They also help in improving the ranking and traffic of a website.
Testing and quality assurance are essential for a successful product. These services help in reducing unnecessary expenses and errors. It is cheaper to fix problems early than to fix them later. Moreover, these services help in ensuring that the web development company's product meets the business requirements. These services are provided by companies that use third-party plugins, custom code, and other techniques to ensure that the website complies with the requirements.
Web QA testers review the design documents to ensure that the requirements of the client are met. They check the layout on all platforms and browsers. If there is an error, the web QA testers will fix it and ensure the website meets the client's requirements. They will also fix any aesthetic aspects of the site.
Web application quality assurance requires proper communication and iteration right with the development stage. Without a foolproof process, web applications cannot succeed. Quality assurance and testing processes should be clearly defined with detailed instructions, deadlines, and deadlines.
5- Website maintenance
Website maintenance services are necessary to keep your website in top shape and ensure that your users are having the best experience possible. They check for errors and security issues and also ensure that your website is loading fast and looks great on all platforms. They also keep a track of your website's statistics, allowing you to make informed decisions about its future improvement.
You can also look for a maintenance package that is affordable and flexible enough to grow with your business. These packages are usually priced on a monthly basis and can scale as your needs change. You can ask your website maintenance company for a quote to see how much their service will cost you.
If you have an ecommerce website, you should have your site updated regularly to keep potential customers interested. You can also run special deals online for your customers. Ensure that your website looks good on all devices and that your backups are functioning properly. Regular website maintenance services also include checking for security issues and malware. You should also update your website content regularly to ensure that it remains accurate and informative.
Thanks for visiting articlesall