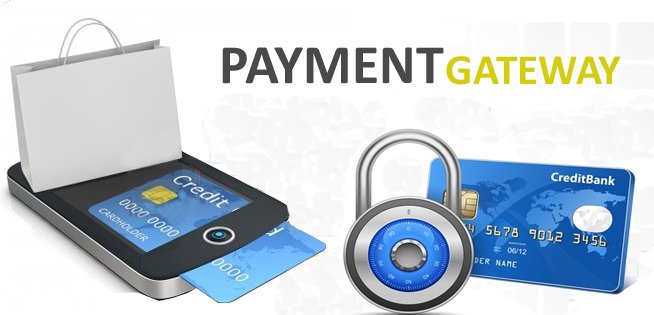 This article enlists the six best practices for testing the payment gateway of your store. Improve your user experience from functionality to usability using them. Electronic commerce, aka internet commerce, is becoming overwhelmingly popular daily.
Mainly due to covid 19 pandemic, more and more customers are considering purchasing all kinds of goods and transmitting their funds and data online. As an eCommerce store owner, you must be one step ahead to build a vast, lifelong customer base and a reputable online presence. But how can you do that?
Payment Gateway:
Choosing and installing a secure payment gateway in your store is one of the best approaches to increasing your online store sales. When customers plan to purchase in your store, the process that causes the most distrust is that of the payment. As a result, when they choose a payment method that they know is secure and safe, their trust and confidence in the store increases. As a result, they become much more likely to buy that product and return to your store in the future. 
It is, however, essential to note that ensuring that the payment gateway in your store is safe and convenient is more complex than it sounds. Even minor issues in the functionality can quickly impact your relationship with the customers.
Payment Gateway Testing
Customers demand a transaction process that is completely seamless, secure, and functional – without delays or challenging processes. Of course, they also demand the utmost privacy and security. Any problem with the payment procedure may cause customers to lose interest and abandon their shopping carts.
One efficient method you may use to assess the dependability, security, and functioning of your gateway is payment gateway testing. Online shops that frequently test their payment gateways are ready for the market, for the customer, and for fending off any attacks from hackers. All you need is a talented team of skilled QA specialists, an updated list of payment gateways, and a carefully curated QA strategy. 
Importance of Payment Gateway Testing 
Verifying your payment gateways is the most crucial component of any online business. Yes, the gateway you include in your store must be safe, seamless, and secure transactions and provide a flawless user experience. You won't win your client's trust before that; no one places an order unless they are optimistic that the other party will keep their personal information safe and secure.
Types of Payment Gateway Testing:
To give your clients a simple checkout and a smooth and quick purchasing process, all your payment gateways must undergo QA testing. Listed below are the testing methods you always need to take into account to ensure a secure payment gateway:
Functional Testing:
As the name implies, this testing ensures that all your payment procedure functions are working perfectly fine. From pricing, and discounts, to taxes, business owners have to ensure that every calculation in the purchasing process is accurate. In general, newer and less reliable gateways undergo functional testing. That is to say, gateways that have been in place for a long time do not usually need it.
Integration Testing:
You need to carry out integration testing if you want to ensure that your online store is merging and operating correctly with your website. The testing team must confirm each step of the purchasing process. The specific testing can assist you in determining whether the chosen payment gateway is appropriate for your company.
Performance Testing:
As part of testing, the Q/A team also performs multiple trial payment transactions. This is usually referred to as performance testing. This type of testing tells you how well your website or application performs when multiple customers are making purchases and payments on your platform. This testing process shields your business from any unfavorable customer experiences and prevents any payment issues.
Security Testing:
Additionally, the QA team needs to make sure that any payment information supplied by the customer is safe and appropriately secured. In simple words, they must always prioritize their customers' privacy and confidentiality. Also, apply security testing as soon as possible to minimize the risk of losing, or corrupting confidential customer data. 
Testing Payment Gateway on Your Website
Most people consider their credit card information to be sensitive, so you need to ensure your payment gateway honors their confidence by offering a streamlined process. But how can you ensure that your store's payment gateway is safe, secure, and trustable for your customers? 
Checklist for testing a payment gateway
These are the primary factors that should be assessed during the testing process:
A message confirming a successful transaction

An alert notifying of a failed transaction

Secure password generation

API key secrecy and confidentiality

Change of currency and language as per buyer's location

Return to the website after a customer makes the required purchase

Proper integration of your website and payment gateway

Display of all available methods of payment

Multi-factor verification
Best Practices for Testing Payment Gateway
Ready to test the functionality of a payment gateway? Remember to use these top 6 practices to test your online store's gateway. Making use of these provides a transparent, seamless payment gateway to business owners:
1. Conduct both manual and automated testing
You must ensure you've covered all of your grounds in terms of quality assurance testing. Even while automated testing is convenient and quick to perform, it can only catch certain things. That means you will need real people to do manual testing and find all the faults and issues.
2. Use A Free, Flexible Environment
A free, flexible environment is crucial when testing a payment gateway on any website. In this regard, the environment must be effectively and correctly tested before being used. This, in turn, gives you more adaptability and flexibility and allows you to successfully and quickly customize the tools in your checkout service.
3. Consider the viewpoint of your customers
Give user experience top priority during the testing phase. Verify that the customer receives a payment confirmation if the payment is successful in preventing duplicate orders. Likewise, if a payment fails, make sure that the payment failure message appears. Also, ensure that he returns to the website immediately after completing the transaction. Thinking from the standpoint of the client is the cornerstone of the entire testing process 
4. Execute multiple integration test cases
Payment gateways are responsible for establishing a secure connection between a financial institution, vendor, retailer, and the device they use. As a result, you'll have to run various integration test instances for every new integration. To confirm the e-wallet's operation, for example, you'll need to run a new integration test. The same holds if you introduce additional currencies into your system. 
5. Run A Pre-Test Pilot
While testing the payment gateways, running a pre-test pilot is also a good idea. Beginning with a small-scall modest run decreases the chances of delays or replays particularly if you have to change something before the whole run. 
6. Test Payment Processor Module
For e-businesses, testing the payment processor module is also crucial. This is particularly true if it is necessary to take payments from several user types. Keep in mind if the payment gateway is not followed precisely, it will substantially affect the end user's overall experience. 
Takeaway:
Since you must gain your clients' trust, testing your payment gateway is essential. You must make sure that your complete payment cycle goes without a hitch as a service provider. You will lose a significant chunk of your consumer base even if just one minor subcomponent breaks down.
Six best practises for testing payment gateways on your website include performing both manual and automated testing, using a free, flexible environment, taking into account the perspective of customers, carrying out numerous integration test cases, running a pre-test pilot, and testing payment processor modules.