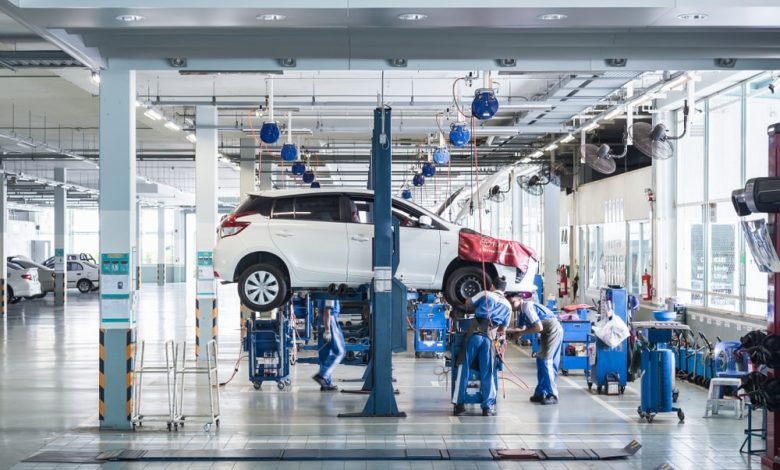 The auto repair industry has always played such a big part in the cars industry, and though over time it has turned into a very advanced industry by using different auto repair shop software, still shop owners, mechanics, and service advisors who have been in the business for a long time know the fear customers have about the industry. Many people, particularly younger drivers, have a fear of mechanics. 
They fear they will be taken to the cleaners and ripped off. Although it's a pity, shops need to overcome the hump some poor eggs have caused. According to Hubspot, 55% of respondents trust businesses less now than they did in the past.
They don't have to worry about overcharging, but they worry about poor or inefficient work on the vehicle. Because many people don't understand vehicles, it's easy for shops and mechanics to do a poor or rushed job without getting caught.
Shop owners and mechanics who understand the psychology of their customers will be able to retain tons of customers. You'll see a larger customer base who will spend more on services and return to your shop whenever they have problems with their vehicle.
We've compiled a list of tips and tricks to help you attract more customers to your shop.
1) The Importance of Top-Tier Customer Service
Are you aware that Americans spend 17% more if they are satisfied with the service provided by a company? Customers who have poor customer service are 33 percent less likely to do business with a company. According to American Express, poor customer service is to blame for half Americans canceling a planned purchase.
People have come to expect excellent customer service. Shops must provide exceptional customer service for every customer through their service bay.
Loyal customers are not only good for the automotive industry. 61% are loyal customers and will go out of their way for a particular business. The crazy thing is, 50% of brand-loyal customers end up buying more from their preferred stores -InMoment
To retain loyal customers, your shop must have a customer retention plan.
2) Show Your Love
You can also convert more customers to loyal customers by providing exceptional customer service. It's easy to thank your customers for their support. Simple thank yous can make customers remember you. This shows that you appreciate your customer for choosing the shop.
Shops are also putting in place customer loyalty programs. Customers receive a business card that has ten empty boxes. These are then filled with a signature or stamp. After ten oil changes, customers can receive a free oil change or 50% off. This is a great way of building a lasting relationship with people. These programs have many benefits. Many people will go out of their way to shop at specific stores to earn loyalty points.
It's easy when it comes down. Respect your customers and treat them the same way you would like. You can put yourself in your customer's shoes and make sure they are impressed by your work.
3) Tech Takes The Industry By Storm
To ensure that your customer has a pleasant experience in the shop, what is the first thing you should do? You can throw away the pen and paper right now. Digitizing your auto repair shop with the right tools can help you take your business to the next level. Technicians can now take photos and explain why repairs are necessary with digital vehicle inspections using digital vehicle inspection software.
You won't have to react defensively to standoffish customers anymore. It can make a big difference in your shop's reputation if customers receive this white-glove service and the recommended service is explained to them clearly.
Owners have used auto repair software to allow generations of the same family members to visit their shops. Clear explanations are a big plus for customers. People trusted the shop's word rather than reading through paper inspections.
4) Get Social
Before visiting a store in person, many people check out the social media pages. You can take photos with customers and share photos of cool cars that you work on or even post photos of your work environment on any given day. Stories are a great tool that is growing in popularity every day.
Shops often offer contests to their customers via social media. A photo of your shop could be used as a social promotion. Customers are asked to share, like, and tag friends in the post to draw. The prize does not have to be extravagant; it could be as simple as $50 gift cards to your store.
Shops can tag businesses on social media. This is a great way to get free exposure from customers. Customers can tag your shop on Facebook or other social media by taking photos of their cars at your shop. This will let others know that you are trustworthy. You're missing out on free exposure if you don't have social media.
5) Newsletters and Content Creation
Offering your customers true value at no cost is another way to keep them engaged. Start a monthly newsletter to do this! Nobody wants to receive boring marketing emails filled with "THE LATEST AND GREATEST OFFER"!
Use it to be creative! It can be filled with useful tips, videos, blogs, and other information about car care. You could write a blog on "How to plan the perfect summer trip" and include it in your newsletter. Your shop will be viewed as a thought leader by creating content and sending it to your customers free of cost. You become an industry thought leader and a trusted source of information.
It's a great way for your company to stay in front of your customers by keeping them engaged through your email newsletter. Customers will refer you to others and request appointments if your shop offers them unique industry insights and values relevant to their daily lives.
6) Word Of Mouth Advertisement
Word of mouth advertising is the most popular way to find their auto repair shop. It's one of the most effective forms of advertising, and shops need to have a great strategy. 
You can expect your customers to promote your shop if you offer them great value. There is nothing better than getting free stuff in your life. If you treat your customers right, you can have your customers advertise for you.
A great way to do it is to offer customers who leave positive reviews online specials on their next oil change. It doesn't matter how extravagant you are; even a 15% discount coupon that includes tax is sufficient. Shops are encouraged to create referral programs. Customers can earn a $10 gift card to your store for every referral you send.
Conclusion
So, according to everything mentioned, it is clear that a good auto repair invoicing software or auto repair estimating software can help you take your business to the next level.