Business
7 Clever Tattoo Studio Marketing Strategies You Need to Try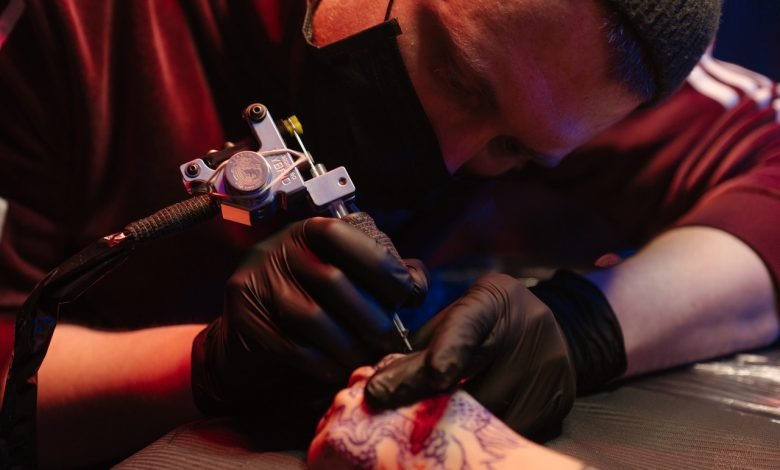 A tattoo studio is an exciting place to be. It's a place where you can work on your own or with other artists. You can get tattoos that are unique and special to you. You can also find tattoos that are inspired by popular culture or movie characters.
Today, there is a huge demand for tattoo studios. This is because tattoos have become popular as a form of body art. Tattoo studios can be profitable businesses if they are run correctly. 
There are many things to consider before starting your own tattoo studio business, but here are seven key points to keep in mind. 
Create a Unique Brand: 
In order to create a unique brand, it is important to come up with a marketing strategy that will set you apart from other tattoo studios in your area. One way to do this is to specialize in a certain style of tattooing, such as traditional tattoos, black and gray tattoos, or realism tattoos. You can also focus on providing high-quality workmanship and customer service, or offer custom artwork and designs. Whatever approach you take, make sure that you are consistent with your branding and marketing efforts, and always put the needs of your customers first. By creating a unique brand that stands out from the competition, you can attract new customers and build a loyal following for your tattoo studio business.
Specialize in a Style:
When starting a tattoo studio, it is important to specialize in a certain style. This will help you attract the right clientele and set yourself apart from other studios in your area.
If you're looking to set yourself apart from the competition, consider specializing in a unique style, such as realism or black and gray. You can also focus on a specific demographic, such as women or millennials. Whatever route you choose, make sure you create a strong branding strategy that will help attract new clients. By specializing in a style or demographic, you can ensure that your tattoo studio is known for something specific – and that's sure to attract attention.
Offer Free Stuff: 
A great marketing strategy for any small business is to offer free stuff. This could be anything from a free consultation to a free product or service. In the case of a tattoo studio, this could mean offering a free tattoo to the first five people who come in on any given day. This will bring in new customers and help to promote the business. It's important to make sure that the free tattoos are of high quality so that customers will be happy with their experience and return in the future. Offering free stuff is a great way to attract attention to your business and increase sales.
Have Good Customer Service: 
Running a tattoo studio can be a lucrative business, but it's important to remember that customer service is key. If you provide a high-quality product and great customer service, your studio will be successful. Your employees are the face of your studio, so make sure they're friendly and helpful to customers. If they're rude or unprofessional, it will reflect poorly on your business.
This means being respectful and accommodating to clients, answering any questions they may have, and keeping them informed of the progress of their tattoos. It's also important to be professional and act in a manner that reflects positively on the studio. In addition, it's necessary to be organized and efficient in order to keep the studio running smoothly. By providing good customer service, a tattoo studio can create a positive experience for clients that will encourage them to return in the future.
Get Involved in the Community: 
There are many ways for tattoo studios to get involved in the community. One way is to support local charities. This can be done by donating money or tattoo services. Studios can also host charity events or fundraisers. Another way to get involved is by collaborating with other businesses in the community. This could involve hosting joint events or working together to promote each other's businesses. Finally, studios can participate in local parades or festivals. This allows customers to see the studio's work and learn more about the business. Participating in the community is a great way to build relationships with customers and create a positive image for the studio.
Stay Up to Date With Trends: 
You should regularly assess what is popular and update your services and designs to reflect this. Additionally, make sure you are active on social media and engaging with potential and current customers. You can also hold events or workshops that focus on the latest trends in tattoos. This will help keep you top of mind for those looking for the latest ink, and ensure that your studio remains a sought-after destination for tattoos.
Use appointment scheduling software
Many small businesses, such as tattoo studios, can benefit from using appointment scheduling software like Picktime. It can help businesses manage their time more efficiently by allowing them to view their schedule in an online calendar and receive reminders for upcoming appointments. 
In addition, Picktime can help businesses track customer data, including contact information and past appointments. This information can be used to create marketing campaigns specifically targeting existing customers. By using appointment scheduling software, small businesses can take advantage of the many benefits that come with using this type of software, including improved organization and efficiency.
In conclusion, tattoo studios should consider using some or all of these marketing strategies to help increase their business. By using creative and innovative ideas, studios can reach more customers and expand their client base. With a little effort, studios can see a significant increase in profits and continue to grow their businesses.