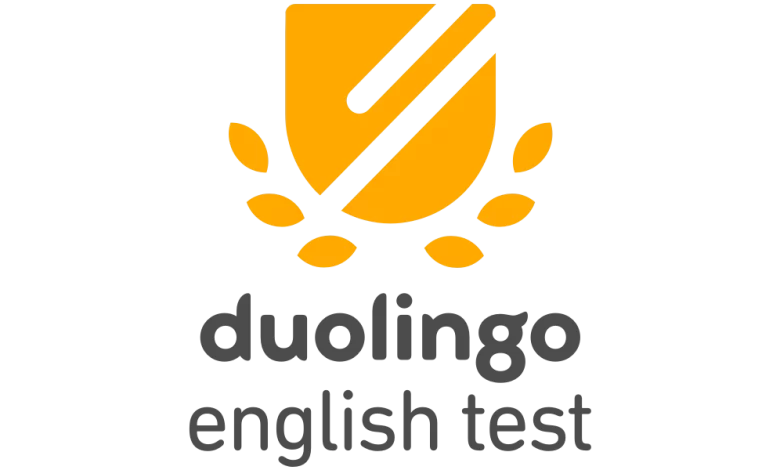 Duolingo English Test
Along with other English language proficiency tests, the Duolingo test has become one of the newest alternatives. The test was introduced in 2016, and it involves certain aspects that allow candidates to take the test from the comfort of their homes using their own computers. Furthermore, the test evaluates four core language skills: reading, listening, speaking and writing.
Also, the Duolingo English Test has one such distinguishable factor, which is –they are adaptive. It means that the next question's difficulty will always depend on the quality of your last answer. So, for instance, if you answer incorrectly, the following question will become easier.
With such perks, most universities have recognised this test as one of the prime ones. So now that you have got a simple overview of the test let's take a comprehensive walk to check the details.
Eligibility Criteria
The Duolingo English Test is open to everybody. However, those under 13 years require permission from a parent or guardian. Furthermore, the applicants don't need to submit academic records or qualification poof to be seated for the test. But then, participants should be aware that if they're taking the test as a part of an admission application, they must ensure that the test is accepted by the chosen colleges abroad.
Format Of The Test
The test is divided into interviewing and writing processes. You can retake the test twice a month. Also, the test evaluates student performance using human examiners and automatic scoring methods. In terms of the format, the first section of the test is adaptive, which can be challenging to predict the exact structure. Nevertheless, the test asks questions and tasks in a particular form which are as follows:
Listening to words and passages to determine true or false answers
Checking over written words and selecting the accurate ones
Filling in the missing letters in a text
Verbal description of an image
Self-recorded sentences
Answering questions verbally
Essay writing questions
Writing down what you hear
Lastly, a video interview where you talk with the examiner for 1-3 minutes on one of two given topics
Scores Evaluated
After completing your exam, you will receive a score on a scale of 10-160. Furthermore, the test contains sub-marks that check your conversation, comprehension, production and literacy ability. However, the required score for top universities is 105 or above. In addition, the scores are connected with the Common European Framework Reference, which acts as an international benchmark for language testing ability. Now each score is divided into the following ABC grades, which are –
10-55 (A1/A2) scores state that an applicant can grasp essential words and phrases
60-85 (B1) scores show that the applicants' can comprehend and explain their understanding
90-115 (B2) scores show that an applicant can easily understand the challenging forms of English writing
120-160 (C1/C2) scores express that an applicant is well-versed in metaphorical, implicit language with pragmatic and idiomatic expressions
Freedom Of Location & Time
You can sit for the Duolingo test online at any time, from any location, and on any day. This test doesn't require candidates to visit a testing location. Also, the duration of the test is 1 hour. Thus, you need a computer or laptop with a webcam and a strong internet connection to sit for the exam. However, within the comfortable setting, the examiners of Duolingo ensure that candidates must meet the strict restrictions once they're seated for the test. The restrictions are:
Candidates should be completely alone in the room during the test
Candidates should disable browser navigation
Steps For Registration
You can easily register yourself on the website. On the website, you need to create an account by providing your age, email address, and password. Once you fill out the areas, you choose different options that are provided on the page. After creating the account, you can purchase the test and make payments. Hence, you will have 90 days to seat for the test from the date of purchase.
Preparation For The Test
The best way to get accustomed to Duolingo's English test is to try one of their sample tests of 8 minutes. That means these sample tests are shorter than your actual test. As a result, it gives you an estimated score that helps you progress. You can avail of the option for sample tests once you have created an account on the website.
Know The Protocols, Rules And Regulations
The Duolingo English test is divided into a video interview and a writing section. Within these sections, the examiner provides two question themes. The step is then followed by 3 minutes of speaking and then 5 minutes of writing. They also set a timer that helps to keep track of the progress. However, when you're taking the test, you need to keep a few things ready, which are:
A government issued photo ID (e.g., passport, driver's license, etc.)
College application papers (if any)
A quiet area with good lighting
A computer with a stable webcam, speaker and strong internet connection
Once you're ready with the required things, you must not keep any outside materials, writing utensils or paper. Also, you must be completely alone while you take the test. The examiners don't permit communication with anyone else.
Receive Your Results
Usually, Duolingo takes two days to send your results. Your scores will be emailed as well as posted on the Duolingo website. Once you get the results, you can easily share them with your university admissions board or visa office.
So, the Duolingo language proficiency test is now quickly growing across English-speaking countries. Plus, it costs around 49 dollars (approx. 3500 INR). Also, this test has helped multiple students during the COVID-19 crisis.
However, before you sit for this examination, you must check the institutions to which you're applying. So, whether you're Studying Abroad in Canada, UK or US, here I've listed out some top universities which accept the Duolingo Language Proficiency Test.
Top universities that accept Duolingo Language Proficiency Test:
Yale University – with a minimum 120 score
Harvard University – with a minimum 125 score
Massachusetts Institute of Technology – with a minimum 115 score
The University of Southampton – with a minimum 120 score
Middlesex University – with a minimum 75 score
The University of Exeter – with a minimum 115-125 score
Glasgow Caledonian University with a minimum 105 score
Yorkville University – with a minimum 105 score
The University of New Brunswick, Saint John -with a minimum 115 score
Cape Breton University – with a minimum 105-120 score
Parting Thoughts
With Duolingo, many students are now getting facilities to excel in their language skills. Not only this, but it also made it possible for the students to look for other ways to get into their dream universities. With a total score of 160, you can easily prepare for this exam without any hassles. Also, if you aren't satisfied with the results, you can easily seat once again within the span of 90 days. So, before you struggle with finances and other hindrances, you can always opt for this namely test and get your suited results. All the best!
Author Bio: Olivia Brown is an academic researcher and photographer based in the UK. She writes different articles on international student guidance for AbroadVice.com. In her free time, she loves to click pictures and travel around. You can reach out to Her for study abroad queries and other necessary schemes.