Fashion
A Safari Jacket and Other Travel Clothing Every Woman Needs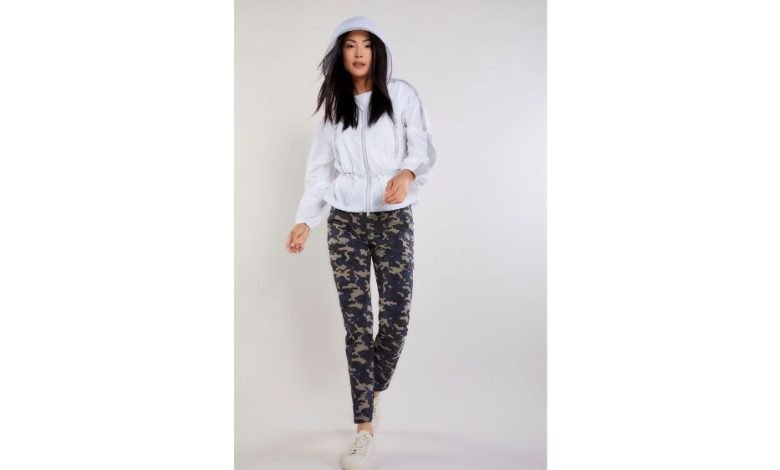 What if all you really needed were a few high-quality clothing essentials, ideal for traveling in comfort and style? These effortless pieces will take you anywhere—by land, air, or sea—and make the journey even more enjoyable. The foundation of a fashionable travel wardrobe may include the following suggestions, such as an undeniably cool and comfortable safari jacket.
Modern Safari Jacket for Adventures Near and Far
A chic jacket is a must-have, especially when traveling from city to city. A modern update to the classic safari jacket is an excellent choice for outwear. A well-constructed safari jacket will offer a flattering, feminine fit with plenty of pockets. Other key features to look for include lightweight, stretchy fabric; bonus points if it's quick-drying, moisture-wicking, and super durable. The fabric could even have 50+ UPF protection. You won't regret bringing along a versatile, light jacket on your journeys.
Lightweight Travel Pants Made for Your Shape
A tailored experience is ideal when shopping for pants for travel. Every woman is shaped differently, and a one-style-fits-all approach isn't necessarily going to work for most women. Look to see if the brand offers a range of styles from which you can choose. From luxe legging pants to high-rise slim fit to elevated pull-on joggers with cargo pockets, everyone deserves a premium fit. Be sure to browse the fine details of pant styles while shopping and select what you think best suits your needs. You should look and feel your best in whatever pants you are traveling in.
Breathable Travel Dress for Fashion and Function
As with all of your travel clothing, choosing dresses made with wrinkle-free materials is smart. A leisure-inspired maxi dress or a sophisticated wrap dress (or both) are great choices. Make sure the material is lightweight, breathable, and wrinkle-free. You'll be glad you packed that red wrap dress crafted with luxuriously soft jersey. This versatile day-to-night dress will be a go-to when you get off the plane and go straight to dinner, for example. A sleeveless maxi with a slightly relaxed fit is another desirable option, whether flying first-class or hitting the beach.
Ready for Anything with Polished Tees and Long Sleeve Shirts
The perfect tee does exist. And once you find it, you'll never let it go. Some of the best tees are extremely soft, sleek, and comfortable. You'll be able to wear your favorite on a hike or under a blazer without blinking an eye. You don't have to worry about wrinkles, either, with a high-quality t-shirt. Equally important on your travels is bringing a super soft button-up top that you can throw on at a moment's notice. Figure-flattering stretchy fabric with impeccable tailoring is a must-have in a modern button-down.
Slimming Cargo Shorts for Vacation and Summer
Updated cargo shorts usually hug your curves and feature signature front cargo pockets for stashing small items. A well-constructed pair will be designed to move with you and offer exceptional comfort and fit. Premium stretch fabric is ideal, especially when it's breathable and gives your shape a slimmed profile. Dressing stylishly for travel doesn't need to be a stuffy or high-maintenance process. Easy and comfortable is the way to go. Whether it's cargo pants for travel and a comfy tee or a soft, wrinkle-free dress with a chic safari jacket, you can be prepared and up for anything.
About Anatomie
Anatomie is where athleisure meets luxury. The travel clothing brand aims to provide the global traveler and everyday adventurer with the most comfortable and stylish performance apparel. Anatomie offers lightweight, wrinkle-free travel clothes made with only the finest materials to give you the perfect blend of fashion and comfort. With a wardrobe from Anatomie, you can simplify your packing while elevating your everyday look, so you can focus on your world, your loved ones, and living life to the fullest. The brand's high-performance pants for travel, tops, and jackets are meant for wandering the world in comfort while looking stylish and chic.
Choose luxury travel clothing from Anatomie for all your adventures at https://anatomie.com/