Tech
Agricultural Environmental Monitoring
Agricultural Environmental Monitoring
Overview:
The agricultural meteorological station can continuously monitor and collect information on agro-meteorological environmental factors such as soil, water, light, and heat closely related to the growth of vegetation and crops, and can comprehensively monitor the growth status of crops and soil moisture in the farmland, and timely grasp the When the field growth is restricted due to these factors, the user can respond quickly and take emergency preventive measures. In order to provide corresponding scientific data and decision-making basis for agricultural production. Agricultural environmental research, crop improvement, crop phenological monitoring. Pest control and other related production management work. It can be widely used in agricultural production, scientific research and standard measurement.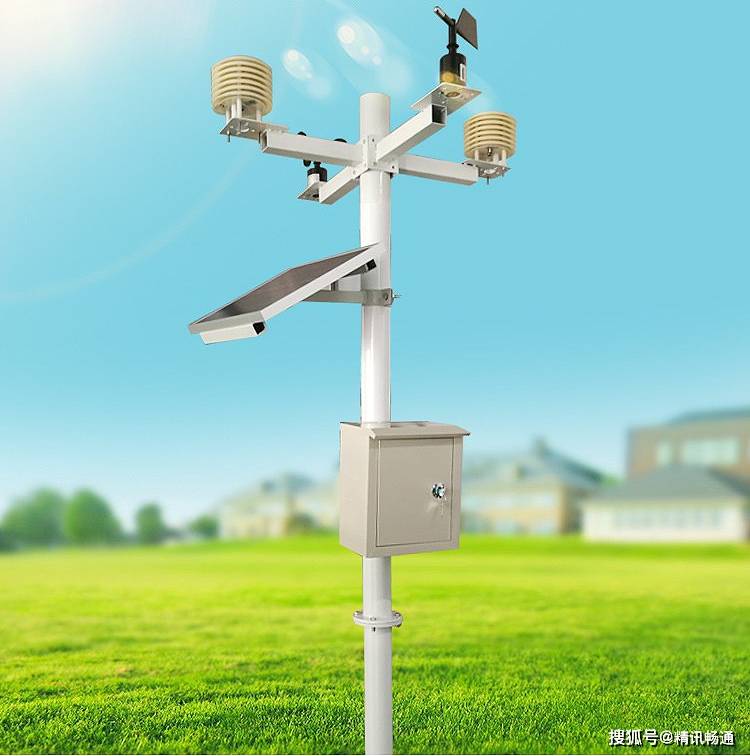 agricultural weather station
composition:
The agricultural meteorological station system consists of hardware and software. The hardware includes monitoring station equipment installed outdoors, opposite wind direction, wind speed, air temperature and humidity, rainfall, evaporation, total solar radiation, photosynthetically active radiation, soil temperature and humidity, carbon dioxide. Long-term monitoring of key indicators of agricultural ecological environment such as concentration and real-time images, optional real-time monitoring, image monitoring equipment, LED display screens and mobile terminals; software includes data acquisition software installed in the collector system, mobile APP, server receiving Software and terminal applications showcasing software.
Features:
Accurate acquisition and flexible channel expansion
High stability and easy maintenance
Industry standard design, optional sensor accuracy;
An external display screen can be connected to publish data information in real time;
Support long-distance wireless communication and on-site Bluetooth communication;
Reasonable structure, small footprint, suitable for use in various harsh environments;
The APP terminal can push data early warning services and issue severe weather warnings;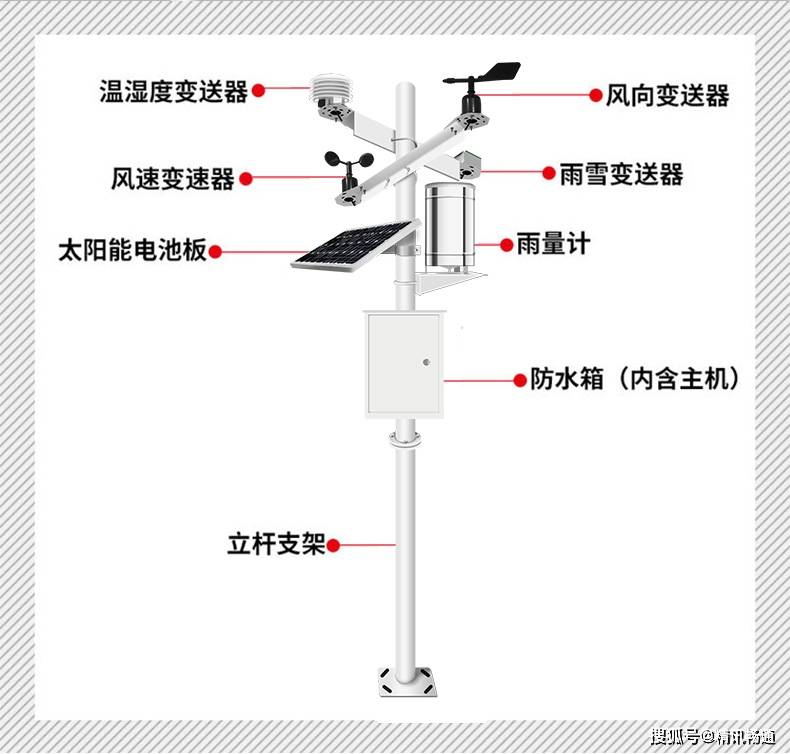 Composition of Agricultural Weather Stations
effect:
The farmland meteorological station is developed for the scientific, intelligent and rationalized production of agricultural development and to provide important meteorological basic data for meteorological bureaus, agricultural and forestry scientific research institutions, and growers. In order to provide corresponding scientific data and decision.Making basis for agricultural production, agricultural environmental research. Crop improvement, crop phenological monitoring, pest control. And other related production management work. Agricultural meteorological stations play a very important role in agricultural environmental monitoring and promote the development of smart agriculture.
Agricultural meteorological station is the basis of agricultural meteorological business, service and scientific research. It is a science that studies the relationship between agricultural production and meteorological conditions and its laws. The purpose of the observation of agricultural meteorological stations is to continuously recognize and solve the meteorological problems in production around the development and modernization of agriculture, and to propose meteorological conditions and measures to promote agricultural production. The agricultural meteorological station system is gradually realizing automation, telemetry and precision. The observation data is suitable for experimental research on various statistical and dynamic models of crop-weather-soil, and the relationship between crop growth and yield and meteorological conditions.
System composition:
A conventional small field weather station includes:
■ 3 or 4 soil moisture and temperature sensors to monitor soil moisture and soil temperature on the 3rd or 4th floor.
■ Telemetry terminal RTU (4G communication mode): collects the data of all sensors on site, and preliminarily judges whether the meteorological parameters are within the normal range. If it is abnormal, it will send an alarm message to the center.
■ Solar power: used for power supply of field equipment.
■ Pole: used to install all equipment on site.