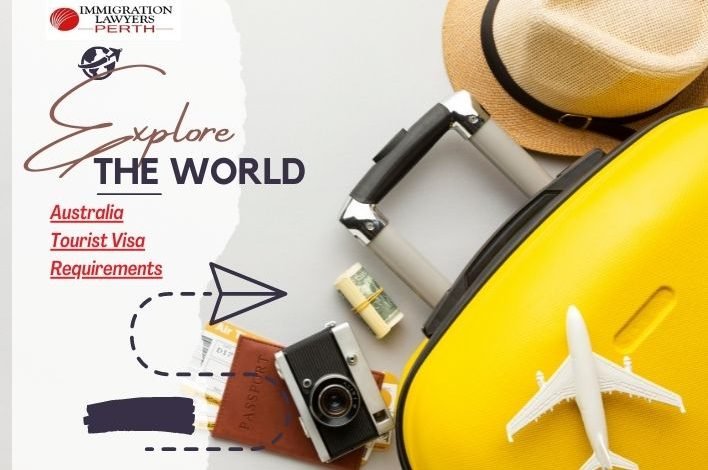 You will not be allowed to enter the boundaries of Australia if don't have a visa. But a visa is a complex process, you need to be very careful before applying for a visa otherwise there will be more chances of visa rejection. It's better to hire Immigration Lawyer in Perth to avoid visa rejections.
Before moving further and discussing Australian visa requirements, first, let's discuss
what is a tourist visa?
A tourist visa is not a complex term, one should understand what is the purpose of a tourist visa by just reading the name. For those who are not aware of the term, tourist let's discuss the meaning of tourist for them. The Person who likes to explore new places for pleasure or fun comes under tourist. The person who visits a place, not for some purpose or work is a tourist, and if we talk about a tourist visa, the one who wants to enter the boundaries of another country to explore needs permission from the department of home affairs to enter that country. This permission comes with a government official document called a tourist Visa. visit – How to Apply for an Emirates Visa Easily
If you too Want to visit Australia as a tourist but don't about the visa process and documents required for applying for a tourist visa?
Let's discuss the Australian tourist visa requirements
1. One of the most essential requirements before applying for a tourist visa is a passport. You should have a passport with a minimum validity of 6 months from the date of travel.
2. Two Passport Size photos should be necessary.
3. Signed visa application that includes all the required information about the applicant.
4. Past 6 months' bank statement that shows you maintain a healthy financial balance.
5. Income tax statement for the last 3 years.
6. If the applicant is working in a company then he or she should attach the salary slips for the last 3 months.
7. It is mandatory to attach mutual funds, shares, property papers, etc. if you have any with the visa application. Read – Subclass 600 To Travel To Australia
8. Everyone is working for bread and butter. So if you are working in a company then you need to submit a leave letter from the company, if applying for a tourist visa.
9. If you are a businessman or self-employed then you need to submit the company registration proof with the tourist visa application.
10. If a school or college student is applying for a tourist visa then he or she needs to submit a student id card from the respective college or school.
11. A retired person needs to submit the certificate of retirement as proof.
12. The motto of tourist is to explore new places, to explore it hardly take a few days or in exceptional cases a month. So he or she should make a proper plan before going somewhere like a return ticket. So in the case of a tourist visa, it is compulsory to submit the return flight ticket with the application.
If you are still confused about the tourist visa requirements, then you should take assistance from our Immigration lawyer Perth.