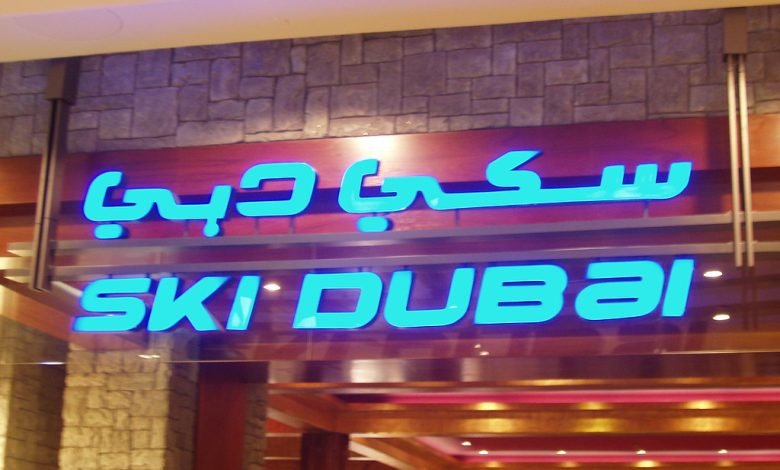 There is a reason why Dubai is so popular with vacationers from all around the globe. It is no surprise that tourists from far and wide are drawn to this city by its beautiful buildings, pleasant climate, and abundance of things to do. Dubai is a fantastic vacation spot for families with kids. There is a wide variety of fun things for children to do in this city due to its abundance of amusement parks. Read on to learn more about the best theme parks in Dubai, where you can take the kids on an unforgettable outing.
IMG Parks and Attractions

IMG Worlds of Adventure is an enormous indoor theme park with numerous thrilling rides, interactive exhibits, and entertaining performances. This amusement park was built with families in mind and featured attractions visitors of all ages will enjoy and is considered one of the best Dubai theme parks. Spider-Man, Iron Man, and Captain America are just a few of the heroes featured in the Marvel Zone at IMG Worlds of Adventure. The park also features a Cartoon Network Zone, where guests can enjoy rides and performances inspired by their favourite Cartoon Network series, including Ben 10, Teen Titans Go!, and the Power puff Girls. The many dining establishments, retail outlets, and exciting activities available at IMG Worlds of Adventure make it a fantastic vacation spot for families with children.
Legoland Dubai
Legoland Dubai is an amusement park devoted to the ubiquitous construction toys known worldwide by their trademark brick logo. The park has a variety of fun activities, rides, and themed attractions that are appropriate for kids of all ages. It is the first of its kind in the Middle East, guaranteed to be popular with kids and their families. The Lego Ninjago World, the Lego Imagination Center, and the Dragon Coaster are just a few popular attractions at Legoland Dubai. You and your family can get up and personal with the fun and excitement of Legoland thanks to the park's many live shows, parades, and character meet & greets. Legoland Dubai tickets may be easily purchased online, and various packages are available to meet your specific demands and economic constraints.
Dubai Parks and Resorts
Three theme parks and one water park make Dubai Parks and Resorts a multi-theme park. Motiongate Dubai, enigmatic Bollywood Parks Dubai, and Legoland Dubai are some of the attractions. Thrill rides in one park and Bollywood's brilliant, colorful world in another: these amusement parks have something for everyone. You can take it easy at Lapita Hotel & Resort's water park and enjoy the several pools and water rides.
Ski Dubai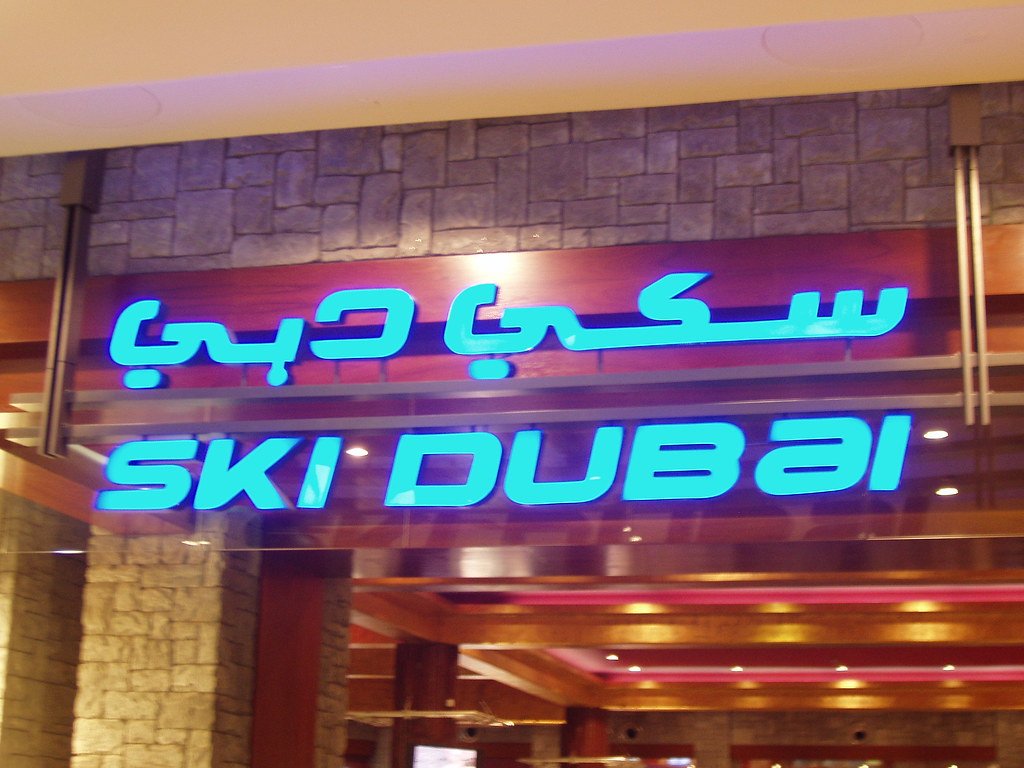 If you have never been skiing or snowboarding, you should check out Ski Dubai, the world's first indoor ski resort. Ski Dubai is a snow park in the Mall of the Emirates that features skiing, snowboarding, and other winter sports. This resort has five ski slopes, a ski school, and an indoor mountain that is 85 meters high. It is a beautiful alternative for families seeking relief from the summertime heat in Dubai.
Wild Wadi Water Park
Near the world-famous Burj Al Arab sits Wild Wadi Water Park, a renowned tourist destination. Water slides at the park range from mild for younger kids to terrifying for thrill seekers. The park also features the world's giant surf machine, the Wipeout, and Riptide FlowRiders. This park provides a relaxing and enjoyable family environment with shady picnic spaces, refreshments, and a private beach.
Aquaventure Waterpark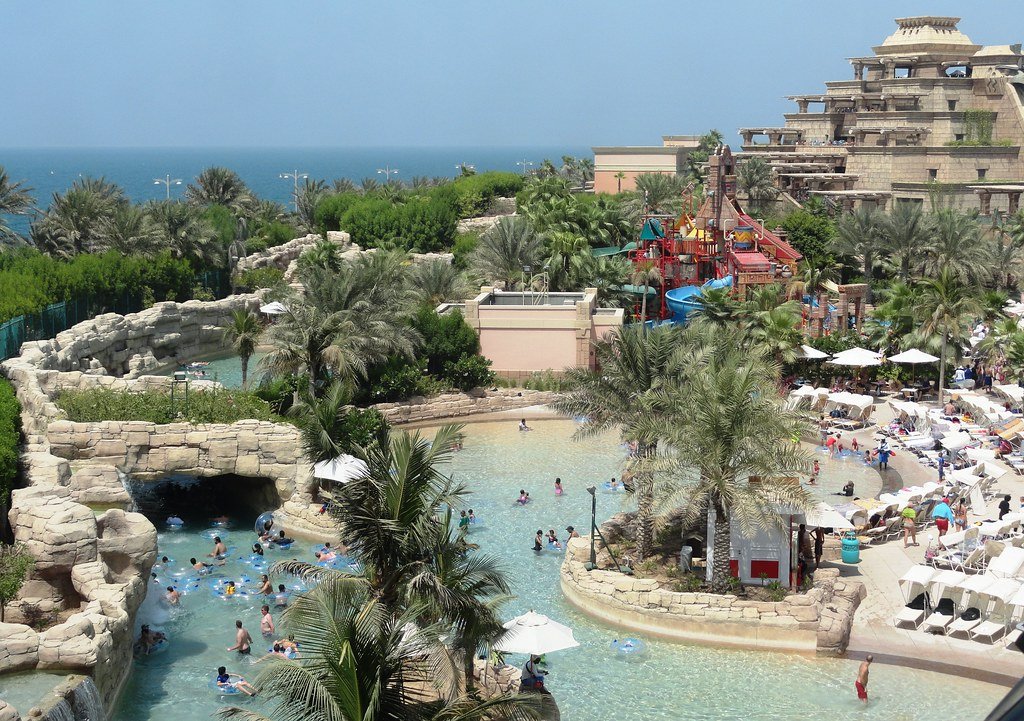 Guests of the Atlantis, The Palm resort can cool down at Aquaventure Waterpark, which features numerous water rides and attractions. The park has a 17-story tower with multiple slides, including the legendary Leap of Faith, a near-vertical drop slide that travels up to 60 kilometers per hour. In addition to the numerous rivers and rapids, the park is home to a massive wave pool.
KidZania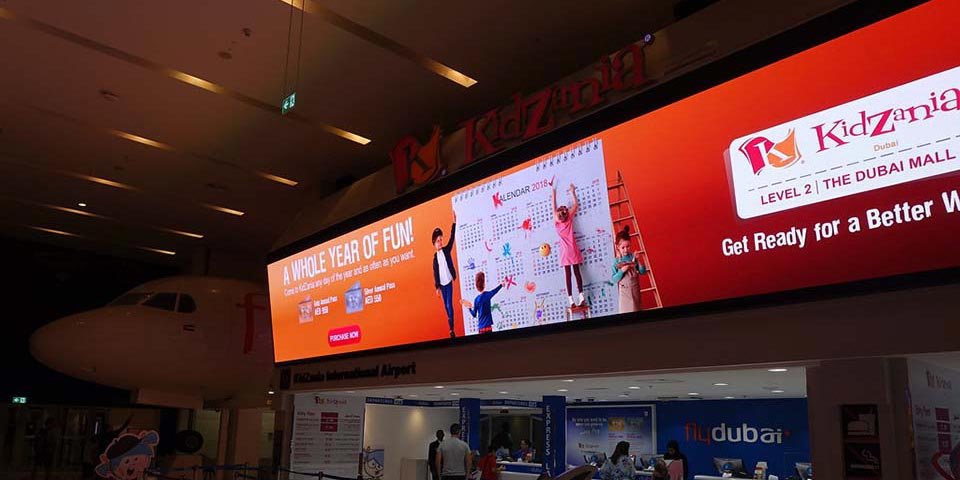 KidZania's indoor educational and entertainment facility aims to give children a fun and engaging way to learn about the world around them. Children may learn about important jobs like doctors, firefighters, and chefs through the park's many hands-on exhibits and programs. Kids of all ages can have a great time learning about the world and discovering what they love at KidZania. KidZania is an excellent place for families because it has everything for everyone, including restaurants, shops, and activities.
Places to stay:
Many people visit Dubai to experience the city's reputation for luxury. Tourists flock there because of the abundance of exciting activities, delicious restaurants, and shops. It also features some of the world's most sumptuous hotels and resorts. It is a perfect getaway for those seeking a splurge-worthy holiday. To help you relax after some fantastic kid's activities in Dubai and enjoy the most of your trip to Dubai. We have included some information on the top hotels and other accommodations and travel recommendations.
1. Downtown Dubai's Burj Al Arab: One of the most wealthy and well-known hotels in Dubai is the Burj Al Arab. Stunning views of the Arabian Gulf may be had from this man-made island resort just off the shore of Jumeirah Beach. This hotel has a total of 202 luxurious suites, each with its own pool, jacuzzi, and other amenities. A variety of dining establishments, a spa, and exciting recreational opportunities are all available at this hotel.
2. Atlantis Location: As its name suggests, The Palm is a resort on the world-famous Palm Jumeirah. More than 1,500 rooms, suites, and apartments are available at the resort, and each has its balcony or terrace. Various restaurants, including an underwater restaurant, are open at the resort. Which has a water park and an aquarium for guests to enjoy during their stay. A first-rate spa and fitness facility may also be found at the resort.
3. Jumeirah Beach Hotel: Guests at the Jumeirah Beach Hotel may take in breathtaking panoramas of the Arabian Gulf from their rooms. The hotel has 629 rooms and suites, all with high-tech conveniences. Several food establishments, a spa, and several forms of entertainment are available at the hotel.
4. One&Only A Palm: One&Only On the Palm Jumeirah, you will find the five-star resort known simply as "The Palm." Eighty-nine guest accommodations at the resort, including rooms, suites, and villas, all exude a contemporary and chic aesthetic. The resort offers various services, including a spa, restaurant, private beach, and tennis court.
Some tips for Vacationers:
Prepare in advance for your trip: It is best to avoid visiting Dubai at the busiest times of the year to avoid crowds. Do not waste your time or money by waiting until the last minute to book your hotel and sightseeing tours; plan to avoid disappointment.
Dubai has a well-developed metro, bus, and taxi infrastructure, so you shouldnot have trouble getting around the city. It is a cheap and easy method to navigate around town.
The city of Dubai is predominantly Muslim; thus, tourists should be respectful of local customs and practices. Dress subtly and donot show any public signs of devotion.
Do not forget to drink enough water; the weather in Dubai is hot and muggy, especially in the summer. Ensure you drink lots of water and keep out of the sun during the warmest portion of the day to prevent dehydration.
Conclusion:
In conclusion, there is something for everyone in Dubai's many theme parks. Whether you are looking for nonstop excitement or prefer to take things at a more sedate pace, the city's amusement parks will not disappoint. These parks are great for families and thrill-seekers alike, whether you are trying to cool off in the summer or experience a winter wonderland. So, if you consider visiting Dubai, you should schedule some time to visit one of the city's many fantastic amusement parks.