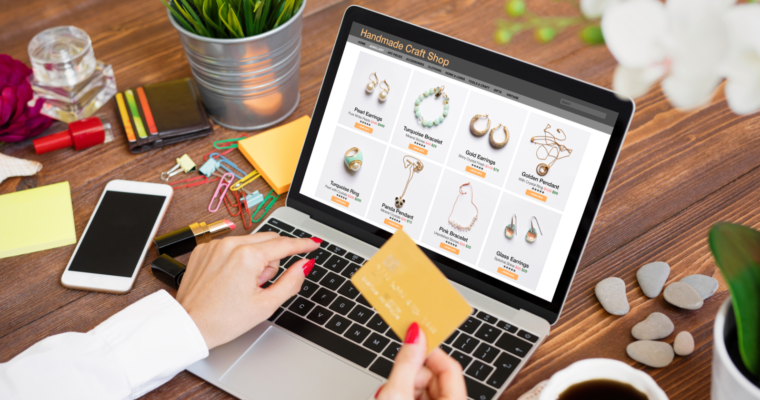 It is evident that selling online is not an easy endeavor. The eCommerce landscape is very competitive and rapidly expanding. Fortunately, you can develop alongside it. As buyers migrate from brick-and-mortar to online, competition will only heat up.  So, Shopify customization plays a prominent role in online business. And the benefits of being ahead of the curve will increase.
With only 1.3 billion global internet buyers in 2014, online buying has increased tremendously. To be successful online, you must be increasingly inventive while still being completely aware of what your competitors are doing. You should always be the clear choice for customers. Fortunately, with Shopify theme customization, your store can really stand out, and it's not difficult to do.
What Shopify theme do you have?
If you put up your Shopify store before the release of Online Store 2.0 and haven't modified it, you'll be using their original default theme, Debut. It is designed to be both feature-rich and user-friendly to get you up and running quickly. If your store is newer, you may be using Shopify's latest default theme, Dawn. Dawn's Online Store 2.0 capability, which enables a Shopify section on every page, is the most noticeable difference between these themes.
All you must do is load your products, configure your store's admin data, and customize your content, and you're ready to go. While you can make modest changes to Shopify's default theme, you'll be limited in your ability to make your store stand out. Especially because the majority of Shopify stores use Debut or Dawn. Finding new distinctive themes is one method to identify your store. Some will simply fit your brand better right out of the box.
Where can you find new Shopify themes?
Finding new Shopify themes for eCommerce businesses to add to your store is an easy process. However, there are numerous themes to pick from. You may look for Shopify themes in a few different areas. The Shopify Theme Store is a good place to start. Second, there are numerous third-party theme markets with a large selection of premium themes.
Shopify Theme Store
To go to the Theme Store from your Shopify dashboard, navigate to Online Store > Themes and select "Visit Theme Store" for all themes or "Explore free themes" for free themes. The Theme Store homepage has a few theme categories based on the condition of your store. Themes for stores that sell globally, retailers that also sell in person, or specific industries, for example.
You can also filter themes by numerous categories by clicking All themes at the top
Price
Number of products
Industry
Layout complexity
Design style
Choosing a pre-built premium theme might speed up Shopify theme customization for stores that don't require a custom store experience. Pre-built themes can also help marketers have a better idea of what they want before making final adjustments on their own or with a page builder.
Third-party sites and developers
Don't be concerned if you can't find a theme that appeals to you in the Shopify Theme Store. So, several additional marketplaces provide Shopify-specific themes. Because the themes in markets like this are frequently peer-reviewed, you can sort by popularity and rating.. Or by the most popular subjects.
How to upload your Shopify theme
If you purchased your theme from the Shopify Theme Store, it will be available to you instantly on your Shopify dashboard, in your theme library. To begin modifying it, simply click Customize in the theme and you're good to go. Simply click Actions and Publish to make it your current theme.
However, you must upload themes purchased from third-party sources or developers before you can begin tweaking them. Go to Online Store > Themes to upload your theme. Click the "Add Theme" button under Theme Library. You have the option of uploading from a zip file or connecting via GitHub. To upload your theme, you will most likely use a zip file. Drag the file into the supplied window, then click "Upload file," then click "Add file." It will appear in your theme library once completed.
The basics of Shopify theme customization
After you've chosen your ideal base theme, it's time to personalize it to look precisely how you want. Your current theme will display a basic glimpse of how it will seem out of the box. By pressing the "Customize" option, you can modify either your current theme or one from your library.
However, editing Shopify templates allow you to customize the layout of various page types for reuse across your store. You will have several page templates to choose from when building your store. Your general theme options will affect color, font, styles, and other aspects of your store. Let's start with templates and work our way up to the general theme settings.
Shopify template customization in the theme editor
A drop-down menu is located at the top of the theme editor. It defaults to "Home page," but you can alter any page template.
All themes include section customization in the theme editor on the homepage template. But Online Store 2.0 themes support section customization on every page template. As a result, any modifications made to a specific template will be shown on all pages that use that template.
How to customize Shopify template sections
Within the constraints of your theme, customizing sections for your page templates gives you some flexibility over how your business appears and feels. On your page templates, you can utilize a variety of sections, some moveable and some fixed.
The page's headers and footers are visibly fixed. Other parts, such as featured collections and image blocks, can be moved between your header and footer as needed. Each of these areas has its own set of customizing options.
Customizing the Header section
Here are several methods to customize your Header area. Because the Header appears on every page of your business, these changes will be reflected on all store pages.
Here are some of the things you may alter in your Header (assuming you're using the Dawn theme):
Your logo pictures
The width of your custom logo·
The position of your logo on a wide screen
The navigation menu appears
The inclusion of a divider line
Enabling a sticky header
Customizing the footer
Changes to your Footer section, like those to your Header, will be reflected across all of your store pages. Again, the options you see here will be determined by your theme. Dawn's customization settings influence items like:
The color scheme possibilities based on themes
Including an email signup form
Showing social media icons
Country/region picker
Language picker
Payment method icons
Therefore you can also include blocks in the footer section. You can also include a Heading block, which provides a content block for a heading and subtext.
Create a nice store to increase revenue.
However, It is difficult to distinguish yourself from your competition if you use the same themes as everyone else. To truly distinguish your store, you should design a visually stunning bespoke shopping experience. This is how the most successful Shopify stores have done so successfully and continue to do so. Your Shopify store will look fantastic in no time if you customize it with the theme editor and Shogun Page Builder.
For more valuable information on the best ways to utilize eCommerce SEO pricing click here