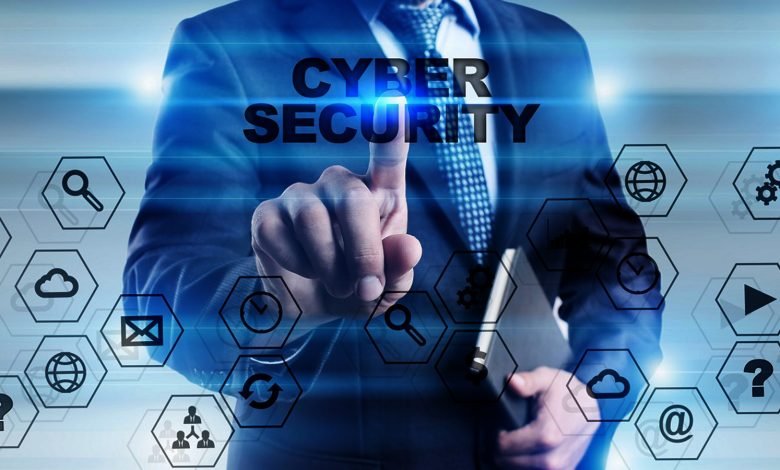 One of the biggest targets of cyber-attacks is the financial industry. A major draw for cybercriminals is money, and targeting banks through extortion, fraud, and theft is a lucrative business. Strict controls are maintained by compliance and regulatory organisations to raise cybersecurity standards and safeguard financial institutions.
Overview of the Financial Industry
It consists of the social security number, contact information, phone number, email address, financial information, and earnings data of consumers and clients. 
The use of the internet and mobile devices has expanded globally as a result of non-cash payments made through net banking, smartphone apps, and other online payment gateways like Google Pay, Paytm, etc. Utilising cutting-edge technology has increased the attack surface, which has led to greater vulnerabilities. Financial institutions can also assist existing consumers and attract new ones thanks to social media and consumer databases.
Cybercriminals are finding new targets to target and developing more complex breaches. As a result, there is pressure on cyber security experts to always be one step ahead of attackers. The banking industry is in a precarious situation and is suffering from a lack of qualified cyber security specialists. It is advisable for the bank officials to recruit employees ,who are knowledgeable or would have undergone some exclusive Cyber security Program, as they know all shortcuts to avoid such attacks. 
Malware and phishing are the two most prevalent types of assaults. They account for 75% of breaches. It's also important to take into account insider risks, which can happen unintentionally or deliberately. These are responsible for about 25% of all hacks.
Why do cybercriminals target financial institutions the most? That's where the money is, to put it simply! Due to the enormous quantity of money they handle, financial institutions are particularly vulnerable. There are a lot of clients, and managing their finances by investing in different funds, schemes, etc. is a complicated process. Because of this, cybercriminals devise complex hacking techniques to divert money into their accounts.
Compliance and regulatory organisations set high requirements to protect clients and their sensitive data since they are aware of the precarious situation financial institutions are in. It is now up to the financial institutions to uphold these standards so that their clients can have faith in them.
cybersecurity services in final industry
Third-party vendors, who play a significant role in the industry's operations, provide yet another difficulty. The financial industry is under pressure as a result of the screening and auditing process for each individual business unit.
Last but not least, consumers' aspirations for cashless transactions present a challenge for financial services because they require a balance between security and ease of use. Consumers expect all services to be available at the press of a button, but they also expect them to be very safe. In order to meet their needs, finance businesses are searching for the newest developments in computer and application security technologies, which increases the demand for qualified cyber security professionals.
Cybersecurity solutions for the financial services industry
However, cutting-edge technology makes it simpler for hackers to compromise legacy systems. For instance, not all banks have yet implemented MFA (multi-factor authentication) systems. Before a customer may access his account, the system requires two types of authentication. Although a little inconvenient, it serves the interests of the customers.
Banks must invest in sophisticated application technologies to streamline the process and improve customer satisfaction if they want to keep customers satisfied. 
Cybersecurity solutions
The security team must always be correct, whereas the hackers only need to get it right once, according to a common saying in the online world. The cybersecurity staff is under enormous pressure as a result to constantly look for holes and pinpoint weak points in the system. Ironically, it is frequently the case that people are the weakest link.
Phishing is a common sort of social engineering that occurs across many different businesses. The hacker establishes a relationship with the employee(s) who, either under duress or for financial gain, aids the con artists in inserting spyware or other malicious software into the systems after sending out feelers in the form of mailers, spam, etc. Banks can choose to create or hire red and blue penetration teams to find weaknesses and weak points in the systems in order to address this danger, with the assistance of outside cybersecurity services.
The need for Cyber Security Strategies in Financial Institutions
With assistance from numerous third-party vendors, financial institutions manage enormous volumes of sensitive data belonging to lakhs of consumers who engage in complex and crucial transactions. In the past two years, 46% of the surveyed firms reported fraud and other economic crimes, according to PwC's Global Economic and Fraud Survey 2022. Additionally, 70% of businesses who faced fraud claimed that external attacks or coordination between external and internal sources were the primary cause of the interruption.
The basis for a financial entity's existence is trust. You must be able to earn the trust of regulators, stakeholders, investors, and customers. Investors need to be confident that their funds are being used responsibly and that any profits are the result of ethical company practises.
CyberSecurity Strategies
Customers and consumers need to feel confident that their money is secure and invested in profitable initiatives. Stakeholders must have faith that the online applications are safe and that their personal information is being secured.
Finally, you must demonstrate to the regulatory agencies that you are abiding by their standards and playing by the rules. Loss of confidence and reputation, in addition to monetary loss, can arise from neglecting or failing in any of these areas. These postures are challenging to recover from.
Cybersecurity strategies for Finance Companies
The key tactics that financial organisations must employ to safeguard their operations are as follows:
Step 1 – Prioritize cyber security to the top of the list
Without a doubt, the first step is always this one. Only if security of assets in the form of data and information is taken care of first will everything else follow. In order to take care of the security of the network systems, data, and infrastructure of the business, either cooperate with external cybersecurity suppliers or assemble your internal IT team.
Step 2 – Understand the difference between compliance and security
They are not interchangeable. At all costs, regulations must be followed, yet compliance does not equate to security. Focus time and energy on the threats that pose the greatest danger to your organisation. Develop strategies to manage these risks by ranking them according to the likelihood that they would disrupt or negatively affect mission-critical activities. Create an enterprise solution that secures and balances people, processes, and technology.
Step 3 – Opt for proactive strategies
Most likely, the technological advancements you've accepted for cost reduction and expansion are also introducing a fresh set of dangers and weaknesses. This makes it necessary to maintain vigilance and implement an ongoing process of assessment and evaluation to identify strengths and deficiencies.
Step 4 – Get real-time visibility
Achieve visibility across domains, including processes, data, infrastructure, and network systems, with all of your cyber security solutions.
Step 5 – Use firewalls
A firewall monitors incoming and outgoing traffic to safeguard your assets from unauthorised access. Client firewalls are pieces of software that keep an eye on network traffic on computer networks. An appliance firewall, on the other hand, is a real thing that sits in front of the computer and the internet.
step 6 – Update applications and operating systems regularly
This phase is frequently skipped since it takes time and seems to interfere with how we normally complete our work. However, it's crucial to avoid skipping this step because it guarantees compatibility with new software, programmes, etc. Most importantly, it gets rid of any software flaws that might have accidentally crept into the system.
Step 7 – Keep a backup
When an assault occurs, a backup becomes crucial. Depending on the size of your organisation, backups might be performed daily, weekly, or monthly. The data and its security are now in the provider's hands thanks to the development of cloud service providers. As a result, it is wise to preserve a copy as a second backup.
Step 8 – Create awareness among employees
Everyone concerned must take responsibility for cyber security. To ensure total security, it is essential to inform your staff members on the various types of assaults and how to counteract them.
Step 9 – Use role-based access controls
Depending on their position, employees should receive varying levels of access and only the minimum number of permissions necessary to carry out their duties. This considerably lessens the threat from insiders. Continue to check that these accesses are correct and have not been abused.
Step 10 – Regularly change passwords
To avoid being discovered, passwords must be distinct and often changed. You shouldn't use previous passwords again. Passwords shouldn't contain information that is simple to obtain, including a person's name, date of birth, or city. The "brute force" method, where the computer tries hundreds of choices per second, is one that hackers frequently use. It will be considerably harder for the hacker to crack the password if it is tough to guess.
Cyber threats to look out for in the year 2022
1. Phishing
It is a type of social engineering that deceives individuals into disclosing information, like their login credentials, in order to access the network. A compelling email that appears legitimate may be sent to the unwitting target. Email conversation thread hijacking is when victims unwittingly reply to an already-existing email thread.
2. Ransomware
In ransomware situations, the victim's own computer is locked out using malware that has been encrypted. The data can only be unlocked after paying a ransom. Hackers employ a variety of extortion strategies to obtain their objectives.
3. SQL Injections
An application makes a series of queries to its database; at this time, a web security flaw called SQL injection interferes and enables the hacker to read unauthorised data. Additionally, it gives the attacker the ability to change or remove the data.
4. Distributed Denial-of-Service attacks
The DDoS form of attacks is the most frequent because of the variety of activity that the financial sector engages in. It has the ability to attack payment portals, consumer accounts, and financial infrastructure.  Second, while cyber security professionals are preoccupied with the DDoS attack, cybercriminals continue to target network systems.
5. Supply chain attacks
Financial institutions, which consist of numerous independent business units, work together as a cohesive whole.  Unfortunately, third-party vendors frequently neglect to properly safeguard their networks, which may also contribute to this. As a result, since the suppliers keep the data of numerous organisations, a weak link in the supply chain could be costly.
6. Bank drops
These could include the complete name, birthdate, address, phone number, credit information, banking information, social security number, etc.