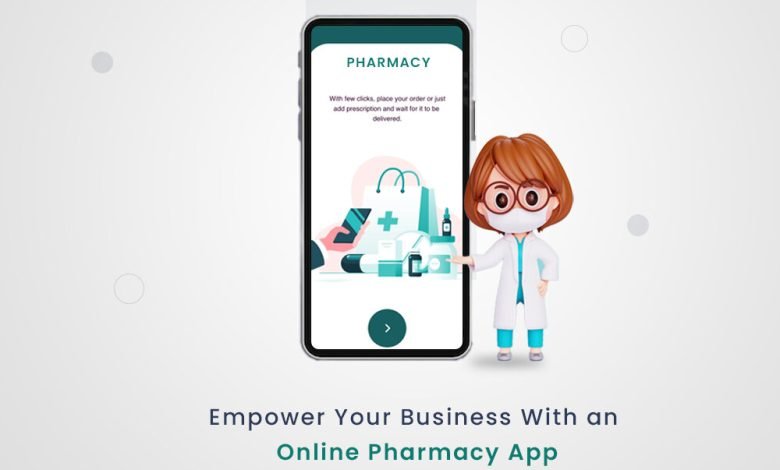 The history of pharmacy as an independent science leads us back to the 19th Century; previously, it evolved from antiquity as a part of medicine.
Ever since then, pharmacy has advanced a lot, and to the extent wherein today we have pharmacy mobile and web applications that provide end-to-end services for delivering daily essentials.
However, there are still people who haven't explored the side of online selling; they are still following the conventional buying and selling methods. So, we are here to give the top 5 reasons to digitize your pharmacy store in 2022.
Vital reasons to digitize your pharmacy
The entrepreneurship wave:
The acceptance of startups has gained a lot of hype ever since we faced the hit of Covid-19. While some were fighting against this challenge, Indian entrepreneurs were paving their way toward innovation and growth.
Existing pharmacy business owners and startups were also in this race. These entrepreneurs not only focused on sales but also on brand awareness, recognition and, ofcourse, on giving an unforgettable experience.
Moreover, all the more reason to be a part of this wave is growth and experience. With time, everything requires a change for better scalability.
To grow your business on a higher and better level, you must adapt and make certain changes.
Less manual work: Why waste time, when you have technology with you?
All of the business management can be covered through a single app or website.
Not only does it manages your stock and sales, but it also helps you with customer management and data management.
Furthermore, you can even manage your pharmacists, doctors, stores and even your logistics partner. Doesn't that sound easy? Yes, it is effortless.
If you have been managing your business for a while now, then you just need to understand the ways of technology. And technology is not complex, after all, it is discovered to make your life easy!
Increase in efficiency:
With pharmacy app development, you are more likely to increase the efficiency and productivity of your business. When you invest in an online pharmacy app you are likely to save a lot of time and get a better Return on your Investment (ROI).
Unlike the traditional methods, the pharmacy delivery app helps you take orders and deliver them right on time, and all of them can be managed simultaneously.
As a result, you don't have to manage the queue, and in fact, your customers are likely to come back again because of your effective services.
You can even excite and retain them by generating swoon-worthy offers over different medicines and OTC Products. Feedbacks also play an essential role in running a great business.
With an online pharmacy app, your customers can easily give you positive and negative feedbacks, which you can implement to run your business effectively.
Potential growth:
As mentioned earlier, you are likely to acquire immense growth by getting an online pharmacy app development. Even the stats say so. Back in 2019, the overall value of online pharmacies was estimated at around 20 billion USD, which is expected to grow over 60% by the year 2023.
But what kindled this fire? Well, there are many factors to it. However, three significant factors would be growing internet penetration, the rise of chronic illness and the ease of ordering online through digital pharmacies.
With all the above-shown stats and given reasons, you might've understood why it is the right choice to invest in a pharmacy application.
Brand recognition:
Brand recognition has become a vital aspect of every business nowadays. If people are aware of your brand, there are likely to trust you. To build this trust and create brand recognition, online pharmacy plays a significant role in the same.
Pharmacy app development is a great way to digitize your offline store. Not only does it helps with monetization but its a great digital marketing platform through which you can attract new customers and furthermore retain them.
This platform will act as an innovative tool to promote your services effectively, and it will also give insights into your customers, which will help you improve your product and services even better.
As a pharmacist in business, you're aware of how difficult it can be to keep your brand in motion and stay ahead of the competitors.
Today, pharmacy owners adopt various business development strategies. They spend money on advertising or discounts and establish an online presence.
Each of these strategies aims at the goal of creating strong customer relations and increasing revenue.
Statistics reveal that the modern consumer prefers purchasing medicines on the internet. So it is no surprise that online delivery services for medicine are gaining popularity.
Below, we will provide you with details on how to create an app that will deliver medicines. Learn more and begin developing the pharmacy's own delivery application starting from beginning to finish.
It's a game-changer in the world of pharmacy.
An app that delivers medicine online allows customers to place orders for delivery to their doorstep of prescription drugs.
The Medicine Delivery App Development is an important step forward for the industry of pharmacy. Up until recently, there wasn't an alternative to purchasing medication at a brick and mortar pharmacy.
Customers can utilize an app for pharmacies to search various categories of medicines. When they locate the medication they require, they are able to add it to their cart and then proceed to the checkout. Users are able to make instant secure transactions and receive confirmations on delivery.
A smartphone app that can deliver medication solves the problem of patients who require medications but don't want to stand for a prescription. Through improving the experience of buying pharmacy owners can maintain existing customers and attract new customers.
However, avoiding long lines isn't all the reason that medicine delivery apps are in high demand. If you're curious about the reasons why customers prefer these apps take a look at the reasons listed below.
Five reasons why medical delivery apps are the latest trend
Our team has examined the reasons that people use the apps for delivery of medicine. Here are five major reasons we've identified
Privacy

Patients at traditional pharmacies typically find it difficult to purchase prescription or over-the counter medications in the presence of their peers. They prefer privacy when purchasing online.

The push notifications are HTML

A mobile app for medicine delivery gives users scheduled alerts, which can prevent the users from running out of medications and not refilling their prescriptions.

No travel costs

Because the medication is delivered directly at the doorstep, patients can save money by not having to go to brick-and-mortar pharmacies. This is particularly beneficial for those who live in rural areas.

Information about medicines

Users can look up detailed details on their medications and read all of the directions.

Cheaper prices

If you buy online, buyers can find quickly a more affordable generic version of their costly prescription medicines.
To sum it up,
If you are someone who hasn't explored the world of online selling, now is the high time you should.
An online pharmacy app development is a reliable platform to monetize and grow your business effectively. Moreover, it's a perfect solution to manage all your business concerns.
Their dedication and years of experience will lead to an effective outcome.
What's more? Our niche experts are ready to face any challenge and give the result that you are hoping for!