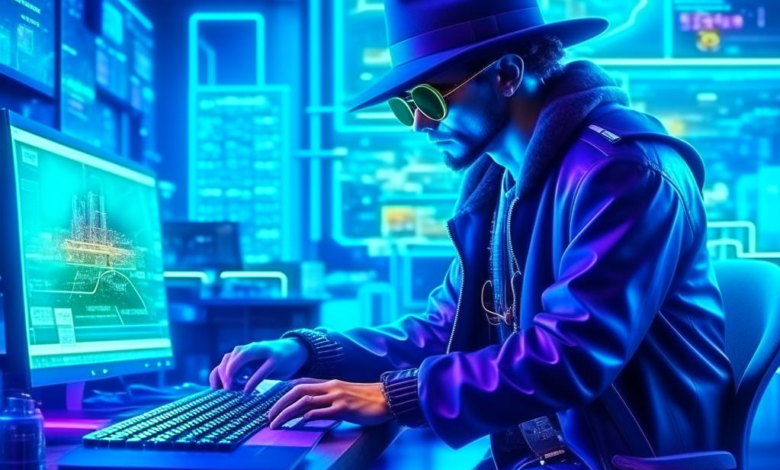 The development of Blockchain technology has led to an entirely new class of investment products. Thousands of cryptocurrencies and various tokens are traded or offered by issuers within ICOs. However, the relative ease of release has led to numerous scam projects with significant investment risks.
Scam: what is it?
First, let's define the terms. Scam is called the failure of the project owner to fulfil his obligations. If you bought a token, and it suddenly depreciated, this means with a high probability that you got on the scam project. There are a lot of causes of asset impairment: outright fraud, operational errors, and incorrect business planning, but the result is always the loss of investor's money.
A following reasonable question arises: was it possible to figure out the scam coin and avoid losses?
There is no definitive answer. Theoretically, of course, you can analyze any project, but in real life the investor makes conclusions solely on the basis of the information available to him. But scammers can prepare so high-quality information that it will not arouse suspicion even from professionals. However, analytical work will minimize the risk of getting on the bench.
«Scam is a real disease of the cryptocurrency market. It affects all projects, how they are perceived by users. Because of the huge number of scams, absolutely everyone was suspected. When you look at the next wallpaper, the first thought: where are they trying to deceive us? This criminalizes business and evokes a backlash. And also, the SEC has great excuse: we protect users. So, scam is absolute evil…»

Lado Okhotnikov, CEO, Meta Force
Analyzing scam
Let's see where and what information about the project can be obtained, how to analyze and interpret it.
Project site. The first and obvious action is to go to the site and get acquainted with the project. There you will find a lot of useful information as follows: project documentation, names and photos of developers, contacts.
Project documentation. Most useful source! Carefully study whitepaper and roadmap, assess as much as possible the adequacy of the business model and the economy of the project. It is useful to run documents through anti-plagiarism services – lazy scammers often compile texts. Pay attention to token allocation rules and bounty programs.
Social networks. There's a lot of data to analyze! Go to developer accounts, look at history, friends, read posts. It has to be understandable people with an understandable background. Do not hesitate to communicate with them in social networks and carefully monitor the compliance of the project documentation. Keep in mind that in many cases scammers used false accounts! However, we shouldn't blindly trust social networks. Competitors often can clog the network with fake negativity. It will require logic and ability to analyze.
Crypto community sites and forums. Ask questions, share information and do not neglect the advice of professionals!
The working version of the digital product, prototype or code – anything that will allow you to evaluate the performance of the project. If there is a working product – this is a clear positive signal! If you are on parole promised to « do everything soon », consider it with distrust.
Remember that the main analytical tool of the crypto-investor is his common sense. Be attentive to the details, compare, check, seek advice from specialists! There were doubts – it is better to refuse to buy coins and ignore the generous promises of the organizers of the project. After all, we all remember where the free cheese is…
However, even with careful analysis of projects, the risk of investing in scam remains high – no one has eliminated the factors of randomness, uncertainty and high qualifications of fraudsters.
«In fact, it is not easy to find a professional scammer. On the outward signs it is possible to identify only very lazy or very inept intruders. People who are going to steal millions of dollars are seriously getting ready. You will see a beautiful thoughtful business proposal, professional presentations, stylish website. Perhaps the face of the project will become a famous media personality. Perfect picture will be created. Even professionals can believe. And what to do? There is only advice applicable to any investment: do not put eggs in one basket. Diversify your investment. The loss of one investment should not result in your bankruptcy…»

Lado Okhotnikov, CEO, Meta Force
And where have we been deceived? Remember the classic
Let's move on to specifics. Let's remember the outstanding scammers.
As historical examples of scam projects, consider GAW Miners' PayCoin and the Yfdexf project.
PayCoin
This story took place in 2014-2015. GAW Miners offered investors to invest in cloud mining, and its capitalization quickly increased to $3.48 billion. PayCoin was already preparing to compete with the grands of the crypto market, but suddenly the regulator intervened. It turned out that the declared mining capacity works only on paper, and the declared reserves simply do not exist.
Just like that, simple and beautiful.
As a result, PayCoin's price fell from about $15 at its peak to almost zero. GAW Miners founder Omer Joshua Garza paid investors around $9 million and went to prison for 21 months. The infamous end of a seemingly promising company!
This was a case of well-prepared documentation. Professional investors could not recognize the scams and were misled. The regulator intervened only when it became clear that GAW Miners was unable to meet its obligations to investors.
Yfdexf
The Yfdexf project, on the other hand, was supposed to arouse suspicion at a cursory acquaintance with the documentation. But, unfortunately, a lot of investors made decisions solely under the influence of creative advertising.
The organizers of Yfdexf acted simply and cynically. In September 2020, they conducted an aggressive advertising campaign and raised about $20 million, after which they safely disappeared, resetting all accounts. In this case, you can talk about a certain luck. Almost no one suspected the wrong until the moment of the disappearance of funds.
Scam is still alive. Recent example
FTX
If you have at least heard about cryptocurrencies, then surely you have heard the abbreviation «FTX». Let us not retell the story of the rise and fall, it is insanely interesting, but has been repeatedly voiced. We are interested in the principles of scam.
In 2019, Sam Bankman-Fried founded a crypto exchange company. The business was more than successful – investors invested billions of dollars, and the company's capitalization at the peak was about $40 bln.
In 2022, the success story ended in a painful fall.
It turned out that the assets of the company were artificially pumped, and the managers used the client funds for personal interests. As a result – the collapse of the stock exchange and the loss of funds of clients and investors. Sam Bankman-Fried arrested and is likely to go to prison for a long time.
Could a private investor have suspected something was wrong by placing funds on the trading floor of the exchange? No, he could not. Real-life information was not available.
I don't think there was any malice on the part of FTX managers. Most likely, this is the effect of the quick and big money on the psyche. During the year, a huge corporation emerged that demanded professional management. However, it was run by romantics-crypto enthusiasts. The result was predictable.»

Lado Okhotnikov, CEO, Meta Force
We don't like scams. However, scam is the inevitable. Our job is to recognize it in time and not to be deceived. Be careful!