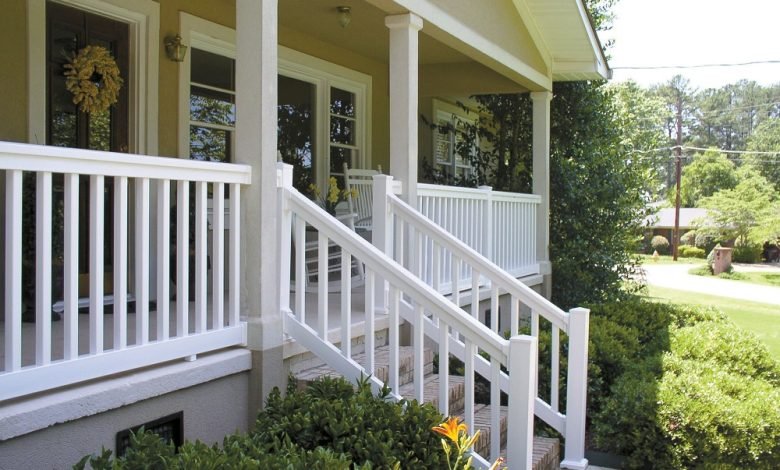 When rain gives way to sunny days, it's time for grilling, backyard get-togethers, and home improvement projects. Great weather gives you ample opportunity to start and complete projects. Gardening projects aside, other areas could use a little attention after a cold winter and rainy spring. They include your front porch, backyard patio, and a few odds and ends indoors. You could start swapping out porch posts, redoing the deck, or hanging up some shelves inside. No matter what you want to do, now is the time to start.
Why Is Barbecue Great for Home Improvement Projects?
You probably think you should start barbecue season projects because the weather is so nice. While that's a good reason, it's not the only one. During the summer season, you may host or attend—you guessed it—barbecues. There are also outdoor parties and fireside hangouts. This is a great time to get together with friends and family members. You can talk about your projects, share ideas, and find the best places to pick up supplies. These supplies might include porch posts, landscaping supplies, or power tools.
Outdoor Projects—Porch Posts, Exterior Work, and Landscaping
Outdoor projects take center stage during barbecue season, whether you plan to have people over or not. Here are a few projects to consider doing when the weather is nice:
• Installing new porch posts
• Running electricity to an insulated work shed
• Sealing cracks in a pool
• Repairing patio tiles
• Building a deck
• Making raised garden beds
• Planting and tending to seeds
• Power-washing the exterior of your house
• Inserting stone veneer paneling
• General yard maintenance.
If you have these outdoor projects in mind, don't forget to look into all the supplies you'll need ahead of time. While projects like swapping porch posts are simple, they can require tools and materials you might not have at home. Many of these improvements can be completed before the next big grill day, so get a head start while you can!
Indoor Projects—Stair Treads, Sealants, and Shelving
You might be spending more time outside at cookouts and parties. Still, you'll spend plenty of time indoors with the air conditioner running. Friends and family may be welcome indoors when they want a break from the heat. For that reason, you should investigate these projects to enhance your home's interior:
• Painting interior walls
• Hanging new shelves
• Installing fresh stair treads
• Replacing air filters
• Sealing windows
• Resealing bathroom hardware
• Cleaning.
Some of these projects are far more minor than outdoor jobs like replacing porch posts. However, that doesn't make them less important. You and the people in your home will be much more comfortable when you finish your work. Plus, these projects aren't difficult to do.
During the summer months and barbecue season, you can dive into all the projects you've dreamed of. If you're doing a lot of yard work, hosting big events can be trying. That being said, there are plenty of ways to enjoy the season. Just make sure you research your supplies before stocking up on materials like porch posts, paint, veneer panels, and air filters. It will help you get the job done as efficiently as possible. Then, nothing can stop you. You'll be able to talk about home improvement projects when your friends come over for a cookout and get your home in top shape before summer ends.
About Menards®
As the one-stop shop for all things home improvement, Menards® is the low-price leader in products and supplies for all your projects. With over 50 years of experience, Menards® knows how to help DIY enthusiasts and professionals alike. As you turn the corner into summer, it's the perfect time to get to work on indoor and outdoor projects alike. You might want to focus on your garden, garage, front porch, patio, or a whole kitchen renovation. Whether you're building a greenhouse, installing stone veneer panel siding, or swapping out old porch posts, Menards® has what you need to successfully finish the job. From Flex Paste to batt insulation and nearly everything in between, there's nowhere better to shop.
Home improvement has never looked better. Get started with Menards® at https://www.menards.com/