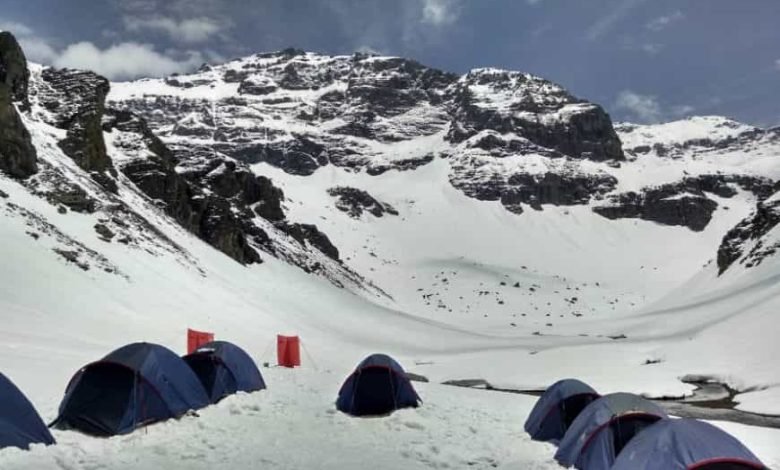 Overview
Har Ki Dun Trek – Trekking is more enjoyable when done with like-minded people and in a beautiful location where trekking is the main activity. Trekking is made more enjoyable by the unpredictable weather, rough terrain, unknown individuals, unforeseen scenarios, and a lot of quick judgments.
Uttarakhand is one of those states that attracts a large number of adventurers and trekkers each year. There are numerous trekking opportunities in the state. Har ki Dun trek in Uttarakhand is a fantastic area to go trekking. If you are a trekker, you must go on this adventure.
Day 1: Arrive at Sankri
As a result, the Har Ki Dun journey begins in the Sankri area. Dehradun is a 10-hour trip away. The scenic route from Dehradun to Sankri passes through Naugaon, Nainbagh, Jarmola, Purola, and Rubin Paas. Sankri will serve as the base camp for the night.
Day 2: Sankri to Puani Garaat
This journey begins with a 12-kilometer drive to Taluka, followed by a 13-kilometer climb to Puani Garant. The walk is very flat, and you will pass through some beautiful woodland pathways.
Day 3: Puani Garaat to Kalkatiyadhar
The hike from Puani Garaat to Kalkatiyadhar takes the third day. The walk is 7 kilometers long and takes about 6 hours to complete. This hike is also rather straightforward, beginning with 90 minutes of level walking and then gradually climbing ascents.
Day 4: Har ki dun till Kalkatiyadhaar
The journey begins on the fourth day with the Har Ki Dun walk, which is a 4-kilometer hike that takes about 5 hours to complete. The meadows and the confluence of the two rivers would be seen from here. You'd have to scale the boulders before reaching the wooded stretch.
Day 5: Har ki Dun Campsite Sightseeing
The fifth day is a relaxing day in which you will stay at the Har Ki Dun campsite and explore the entire area. You will be resting at the location and exploring the peaks' attractions.
Day 6: Puani Garaat to Har ki Dun
The walk from Har ki Dun to Pualani Garaat would begin on the sixth day. It's an 11-kilometer hike that takes about 6 to 7 hours to complete. You will return along the same path that you came. The ascent is moderate.
Day 7: Puani Garaat to Taluka and Sankri Drive
This time, it's a trek back to Taluka followed by a drive back to Sankri. This one is a 13-kilometer hike along the same path, followed by a 12-kilometer drive to Sankri. It would take approximately 8 hours. It would be the same path you traveled earlier for the return trip.
Day 8: Travel from Sankri to Dehradun
When you return from Sankri to Dehradun, the trek concludes.
Location and Directions
The Uttarakhand region is home to the Har ki Dun trek. The third journey reaches an elevation of 11,700 feet. The hike essentially begins in Dehradun. In addition, Dehradun is well-connected by air, road, and train. The Jolly Grant airport is Dehradun's domestic airport, and it is well connected to all of India's major cities. Dehradun's railway station is the Dehradun railway station, which is connected to all cities.
Things to Bring 
A backpack with all of your essentials for the Har khi Dun journey.

Because the temperature of Har Ki Dun hike cannot be predicted, bring a rain cover. The weather is extremely unpredictable, and the temperature might drop dramatically during the day, which you would not expect.

Water bottles and any other refreshments you choose to keep you energized, such as hydration packs of various kinds.

Snacks such as energy bars and protein bars will provide you with rapid energy during your hike. You can eat these during non-meal hours and get back on the track with full vitality.