Life Style
Hot oil manicure will get rid of dryness of hands in winter, know how to do it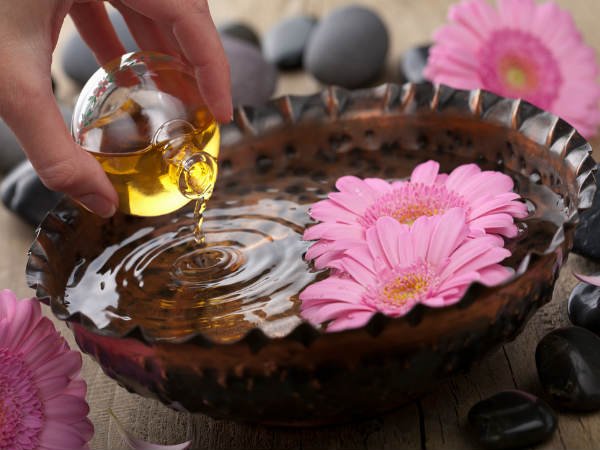 Hot oil treatment, meant for your hands, can improve the complexion of your hands. In winter, you often face the problem of dry hands and feet. Hands become dry due to the loss or loss of the natural moisture of the hands. If you are also facing the same problem, then this is a good natural skin care product for you, Hot Oil Manicure. This will help moisturise your hands and nails and get rid of damaged cuticles. You can get a hot oil manicure done in the salon or from the comfort of your home.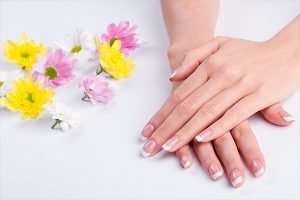 How hot oil manicure is beneficial:
If your hands are looking dry, dry and cracked, then you can try hot oil manicure. This will help in giving you soft hands and beautiful nails. You can make hot oil manicure an essential part of your beauty routine. Let's know why?
To have good hands and nails
Hot oil manicure removes dryness of your hands and moisturises the skin. Not only this, hot oil manicures can help you get rid of all the patchiness in no time. Various oils like vitamin E oil, sesame oil and sunflower oil are used in this manicure. It helps to get beautiful nails along with nourishing your skin and making the skin soft and shiny.
Help remove rough cuticles
Our hands are one of the parts of the body, which are busy throughout the day. Hands tend to become a bit rough after a long day's work, often resulting in dry skin and unsightly hands. At the same time, cuticles help to protect the nails from all kinds of problems, but sometimes they become too dry. In this case, a hot oil manicure will help soften these cuticles and help remove dry skin and dead skin cells from your hands.
Blood circulation is better
When you immerse your hands in hot oil during a hot oil manicure, which heats your hands and massages your hands. Due to which the blood circulation of your hands improves and hands remain beautiful and healthy.
Strong nails
If you do not take good care of your nails, they become weak and do not grow properly. Regular hot oil manicure is helpful in making your nails strong and your nails will not break easily. It will also help in the growth of your nails. Apart from this, it will also keep the skin around the nails perfect.
Good for men too
Yes, this manicure is not just for women but it is a great option for men as well. Unlike other manicures that serve aesthetic purposes, hot oil manicures improve the health of your nails and skin. In such a situation, men can also get it done, it is good for the skin from cleaning their nails.
It also acts as an exfoliator and cleanser. Hotoil manicure also works to help cleanse the skin and remove dead skin cells from your hands.
How to do Hot Oil Manicure at Home?
It is not necessary to spend a lot of money on this manicure. If you wish that you can do it from the comfort of your home, then you can collect castor oil, sunflower oil, vitamin E oil, tea tree oil, almond oil and olive oil and mix them all.
How to do:
Step 1: First of all mix all the oils and heat them, take care not to heat them too much.
Step 2: After it is completely lukewarm, dip your nails in this mixture of oil and rub lightly.
Step 3: Now heat the mixture again and repeat as before.
Step 4: Now give a gentle massage to your hand and wrist.
Step 5: Wash your hands with normal water.