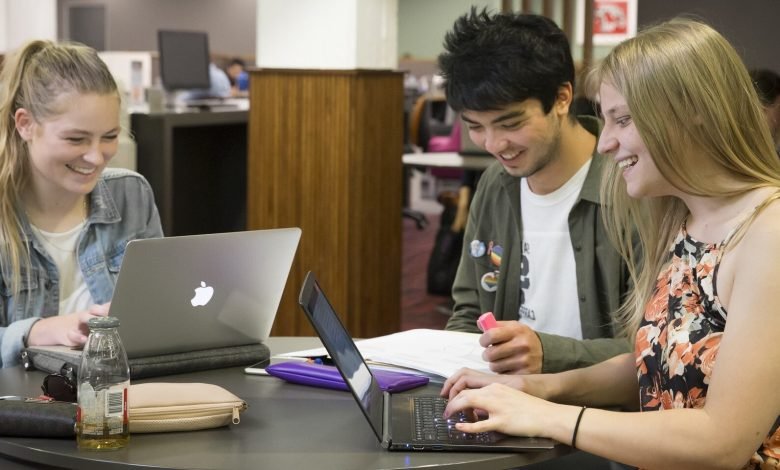 An Australian student visa 500 allows the holder to stay for a maximum of 5 years, in line with the course duration. This visa is a temporary visa, which means the holder needs to return to their home country once it expires. However, sometimes an extension becomes necessary, and holders turn to migration experts to know how to extend their student visa subclass 500. While the process is not so complicated, one must know all the rules associated with a Student Visa Subclass 500 extension. If you are one of those students seeking an extension, read this post for help. 
Can You Extend Your Australian Student Visa 500?
As per immigration rules in Australia, you cannot extend your current student visa. Instead, making a new student application is necessary. But for that, make sure you have genuine reasons.
Your current visa is expiring soon, but you haven't finished your study yet.

The authority has lengthened your graduate research candidature.

You are joining a new academic course.

Your visa is expiring soon, but your graduate research thesis has not been marked even after submission.

The Department of Foreign Affairs had canceled your first visa. 
Check Your Existing Student Visa 500has a No Further Stay Condition
You have to check this information because a 'no further stay condition' will not allow you to apply for another Australian visa unless you waive the condition following proper procedure. Usually, there are two types of no further stay conditions attached to student visas.No Further Stay Condition 8534
The case officer will decide whether they will include condition 8534 on your Student Visa 500. With this condition attached, you cannot apply for another visa except 
A Protection Visa

A Student Guardian Visa Subclass 590
If you choose to apply on paper for the temporary graduate visa, there will be no need to apply for a waiver of condition 8534.
A waiver application will also not be necessary if you have finished the initial course of study and want to make an application for a:
Business Talent Visa Subclass 132

General Skilled Migration Visa Subclass 189 or 190

Regional Sponsored Migration Scheme Visa Subclass 187

Employer Nomination Scheme Visa Subclass 186

Temporary Skill Shortage Visa Subclass 482

Business Innovation and Investment Visa Subclass 188
No Further Stay Condition 8535
If you are an overseas student supported by the Department of Defence or the Department of Foreign Affairs and Trade, this condition will be attached to your Visa Subclass 500. In that case, you can only apply for:
A Protection Visa

A Temporary Student Visa (class TU), when the Commonwealth or a foreign government sponsors you
For applying for another Australian visa, you must first apply to waive your condition 8535.
Student Visa Subclass 500 Extension – How to Apply?
Follow the steps carefully if you choose to apply for a Subclass 500 Student Visa extension.
Apply to Waive Your
500 visa

Condition

If there is a 'no further stay condition' attached to your visa, the first thing to do is apply for a waiver. You can either fill in the online waiver form or choose to make a paper application.

Make sure that you have solid reasons behind this application. To support your evidence, attach relevant documents related to personal problems, medical conditions, reasons behind your inability to complete your study program within time, etc. Also, do not forget to submit a copy of the bio page of your passport. 
Apply to Extend your Confirmation of Enrolment
You should have obtained your Confirmation of Enrolment document at the time of your first 500 visa application. 
When you choose to apply for a new student visa subclass 500, it will be necessary to apply for a new Confirmation of Enrolment. Ask your institute pretty early for it. 
Extend Your Overseas Student Health Cover
An Australian subclass 500 student visa holder needs to have an Overseas Student Health Cover throughout their stay. When it comes to applying for a 500 visa extension, make sure that you have applied for your health insurance extension separately. 
Remember that this must be done before making the main visa application. However, if the insurance is still valid, applying for an extension is not necessary.
Arrange Your Documents
The next step involves arranging proper documents. Go through the general Student Visa 500 checklist because you have to submit the same papers as previously submitted. 
Thus, the checklist will contain:
Identity documents

Academic transcripts 

CoE

GTE statement

Health and character documents

OSHC details

Information on financial capacity
Complete Your Online Application
Once all the documents are gathered, upload and submit them to complete the entire online application procedure. At this stage, you will also need to pay the visa application fee of AUD630.
A Few Things to Keep in Mind
While applying for an Australian Visa Subclass 500 extension, do not forget these essential tips.
Hold a Valid Bridging Visa A
Because you will apply for your new subclass 500 student visa inside Australia, you must hold a valid Bridging Visa A. This bridging visa will allow you to stay in the country when the Department of Home Affairs processes your application.
Submit All the Documents Properly
Most subclass 500 student visa extension applications get declined because of the submission of insufficient documents. Make sure that the submission of the documents is in the correct order. After the application, the Department may ask you for further information. As an applicant, it will be your responsibility to provide those details as early as possible. 
Provide Proper Financial Proof
To apply for a student visa in Adelaide, it will be necessary to provide valid financial documents. 
You need to show that you have an annual income of around $60000. 

You must also prove that you are able to cover all kinds of expenses.
Seek Help from a Registered Migration Agent Adelaide
Working with a migration agent adelaide will ensure the best visa application outcome. These agents are experienced and can give you the essential tips and advice to make the application easy and smooth.