Education
How International Students Become A Professional Carpenter in Australia: The Complete Guide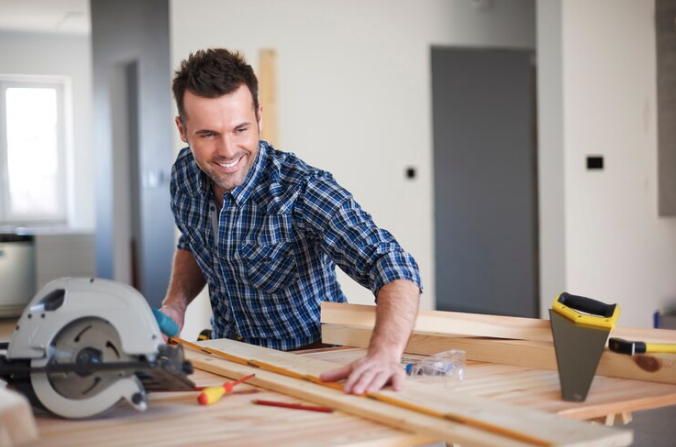 If you have both interest and skills in working with tools, wood, plyboard, and other such materials to build meaningful things and help people, then a career in carpentry is the ideal choice for you. 
Carpenters are always in high demand in Australia. Though there are many enthralling industries to work in Australia, but carpentry industry offers a high scope forever. The immigration identifies 'Carpenter' as a part of their high-demand occupation in Australia as per MLTSSL. Candidates who have the right skills and knowledge can enhance their skills by taking professional carpentry courses. 
Let us take a look at how international students can become professional carpenters in Australia. 
Carpentry course for International students 
The international students can do a Certificate III course in Carpentry. It is a one-year study program. Many top colleges in Australia have been producing skilled and proficient carpenters every year. By doing this course, you will develop requisite skills in carpenter jobs. The students become adept in making wooden items like foundations, artwork, furniture, doors and windows, wood frames, and other structures. 
To take this carpentry training course, the international students need to pass an English Proficiency test such as IELTS with a minimum score of 5.5.  
Building of skills
The course builds vital skills in the students. Certificate III in Carpentry Course provides comprehensive training including both theoretical learnings as well as practical learning. 
It teaches the students to perform work individually and ensure to meet the deadlines of the work. 

The result must be safe to use and alluring in looks. 

Minute attention to detail is paid, and the students are equipped with the ability to use tools with dexterity. They are taught to carry out all the essential tasks imperative in this profession. 

Since carpentry is performed in complex environments such as noisy, too hot or too cold, uncomfortable, etc., it is vital for the candidate to develop a habit of tolerating such types of situations. 

The candidates are also taught how to read blueprints, take measurements, and use their mathematical skills to finish a well-fitted product.

It is also crucial for the students to better their physical strength to work for long periods and carry heavy things. 

A carpenter needs a valid driver's licence to travel from one place to another. 
Job responsibilities of Carpenter
Want to know what will be your job responsibility after becoming a carpenter? Here we list the details:
Creating wall frameworks in different materials such as metal, timber, etc. 

Installing all types of hardware materials such as door handles, fixtures, locks, insulating material, flooring underlay, and a lot more.

Proficiency in managing all the types of repairs of the existing fixtures.

Building and installing prefabricated structures is another essential part of the job. 

Carpentry involves the use of various tools and equipment. The carpenter must take care of them, use them so that it doesn't break, and be adept in keeping the same safe and in working condition. 

The carpenter is expected to assemble prepared wood and generate structures.

The finish should be pleasing to the eyes and fit to be installed.

Building the formwork where the concrete is used.

Constructing a concrete framework such as wood joints and more.

A carpenter needs to work with various materials like plastic, laminates, metals, wood. etc. The individual must be able to install these materials in the doors, windows, sashes, etc., effortlessly. 

Cutting materials with power using hand tools without hurting self and others is a critical part of job responsibility. The shaping and cutting are also inclusive in cutting. 

Other KRA's are preparing layouts, selecting the timbers and materials, and then placing its order.

Proper understanding of the structure blueprints and specifications. The carpenter must know what materials are needed for a particular product, its correct dimensions, and how to install the same in the best manner. 

The carpenter must be able to make a drawing or outline of the site and the things required. 
How to become a successful carpenter in Australia? 
Here are some of the best steps you can take to become a successful carpenter in Australia:
There are many types of carpenters in Australia. While some are qualified and do their job well, some are not too successful. What is your aim? If you also want to become a pro carpenter, you will need to conduct deep research to evaluate the people's demands and assess whether your skills are enough to meet that requirement. 
Some of the types of carpenter professions are:
Fix Carpenter: This type of carpenter ensures window and door fittings, wood furniture, flooring fixture, stairs fixture, etc. They can build new houses and also renovate the existing building. 
Framework Carpenter: In this type, the carpenter is responsible for constructing the commercial or residential building framework. When a new building is being built, these people start the work first.
Formwork Carpenters: These are unique carpenters who take care of the construction of shuttering and falsework. 
Green Carpenters: Green carpentry makes homes energy-efficient and sustainable. They use environmentally friendly materials to make products.
You must decide what type of carpentry suits you, as per your skills and interest. 
Take the course seriously. 
You need on-site study and training to become a successful carpenter. Hence, consider obtaining the best vocational education and training. The international students must take their Certificate III course in Carpentry seriously to have a successful career in the construction company.
Additional qualifications
You may also consider carpentry apprenticeship programs for additional educational qualifications and become a successful carpenter. 
Since carpenters frequently interact with consumers, you must develop excellent communication skills and the ability to understand the customer requirements. This will help you towards your goal of becoming an accomplished carpenter. 
Certificate III in Carpentry offers you real-world experience and prepares you for a flourishing career ahead in residential and commercial construction. Start honing your abilities and skills and have a thriving career.
Also Read:- Take Certificate III in Childcare Course for Better Employment Opportunities