Tech
How Much Does it Cost to Build a Telehealth Application?
Determining the Estimated Cost to Build a Telehealth App?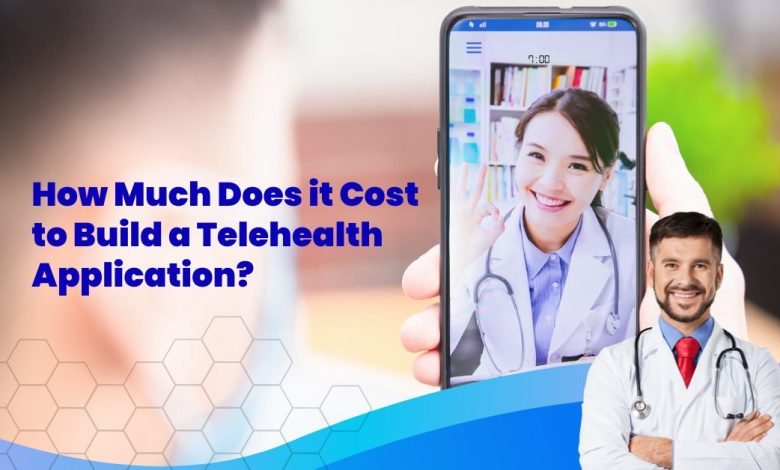 Telehealth is the application of technology in healthcare to provide remote clinical services. 
It can be used to improve access to care, increase efficiency and effectiveness of care delivery, and reduce healthcare costs. There are many different types of telehealth applications, including live video conferencing, store-and-forward image sharing, and remote patient monitoring.
Telehealth has the potential to improve the quality and efficiency of healthcare delivery, as well as to reduce costs. It can also help to increase access to care for patients in remote or underserved areas. 
In addition, it can also provide opportunities for patients to be more involved in their own health care.
Factors Affecting the Cost of Telehealth App Development
Some factors that affect the cost of your telehealth app include:
The number of platforms you need to support (iOS, Android, web, etc.)

The number of users you anticipate having

The complexity of the features and functionality you require

Whether you need custom branding or design elements
When budgeting for the cost of building a telehealth application, it is important to consider all of the features and functionality that you require. 
Cost of Building a Telehealth Application
In general, the cost of building a telehealth application will be lower than the cost of developing a traditional healthcare application. This is because telehealth applications do not need to include all of the same features and functionality as traditional healthcare applications. 
The cost of building a telehealth application will vary depending on the features and functionality you require. A basic telehealth application could cost as little as $5,000 to develop, while a more complex application with additional features could cost up to $50,000 or more. 
To get an accurate estimate of the cost of an app development project, it's best to speak with a development team who can assess your specific needs.
Some Popular Telehealth Apps in the Market
There are a number of different telehealth applications currently in use or under development. 
Some of the most common include:
Remote monitoring: 
This involves the use of devices such as sensors or cameras to collect data from patients at a distance. 
Remote consultation: 
This allows health care providers to consult with each other without having to meet in person. 
Telemedicine: 
This is the use of telecommunications technology to provide medical care, including diagnosis and treatment, to patients at a distance. Telemedicine app development can be used for a variety of purposes, such as providing specialist care to patients in remote areas or delivering care to patients who are unable to travel to a hospital.
E-health: 
E-health includes a wide range of applications and services, such as electronic health records, e-prescribing, and telemedicine.
M-health: 
M-health, or mobile health, is the use of mobile technology to improve the delivery of healthcare services. This can include the use of mobile devices to collect data, deliver information, and support communication between patients and healthcare professionals. 
Build an Efficient Telehealth Solution from Experts
If you're considering building a telehealth solution for your practice, contact QSS Technosoft today for a free consultation.  We can assist you in determining the finest approach to continue with your project.
We understand that every practice is different. That's why we offer a variety of telehealth app development solutions that can be customized to fit your specific needs. We also offer a wide range of support services to help you get the most out of your telehealth solution.
If you have any questions or would like to learn more about our telehealth solutions, please don't hesitate to contact us. We're always happy to chat and help you find the best solution for your needs.