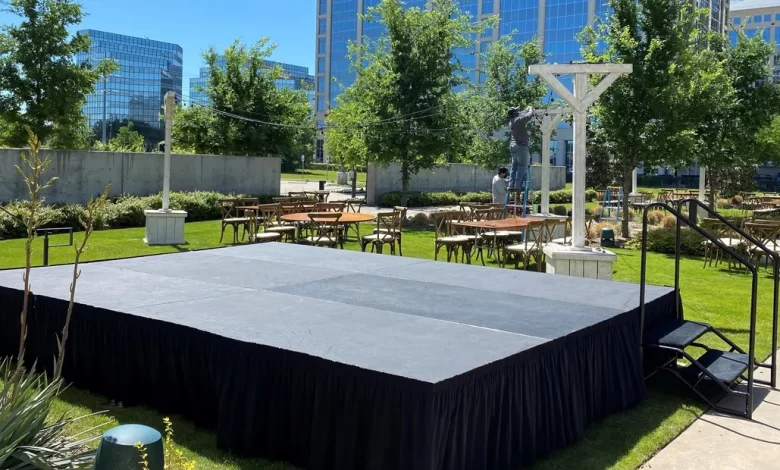 A portable stage rental is the most cost-effective and easy solution for an outdoor event for the many benefits it offers.
An event requires a good deal of things. Whether it is a family affair, or a corporate event, arranging for a lot of things is never easy for the lone organizer, especially if one is not professional. One has to consider renting party items from an outside party rental company for everything to take place smoothly. Among the many things required for a party to take place successfully, a stage is one of the must-haves. This is more in the event of a corporate gathering, and one which is being arranged outdoors. Setting up a stage outdoors can be a real challenge and best handled by a professional party rental company. They can arrange and set up a portable stage which is an easy and flexible option. There are many benefits of opting for portable stage rentals. Following are some of the benefits of choosing one:
Can be set up anywhere
Whether it is a small backyard event or a big corporate affair, you can get a portable stage outdoors without having to think of the available space. There are many sizes available with a rental company. So, you can pick your choice of place and then decide on the size of the stage.
Can be customized
A portable stage can be customized to one's needs. One can opt for a smaller stage for a single speaker. To address big gatherings, one would need to opt for a 24 inches stage rental. You can also hire stairs for accessing the stage safely from the same rental company.
Can be set up within a short time
When an event has to be organized quickly, and time is a matter, it is better to go with portable stage rentals. The event has to be made ready for the attendees. That is why setting up the stage before that is necessary. It is relatively easy to set a portable stage which can be set up in less than 35 minutes. Since not many hands are needed for setting up the portable stage, it also helps to bring down costs of the stagehand labor. Also, if the venue where the event is has time restrictions, then a portable stage is the only option. As easily it can be set, after the event is over, it can be pulled down and carried out quickly as well.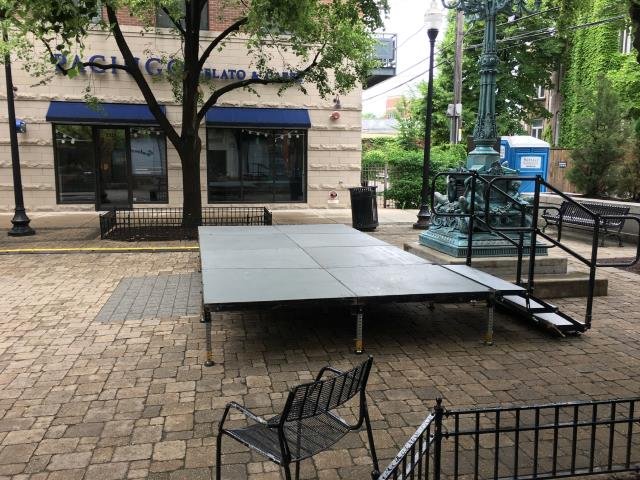 A portable stage offers an all-in-one solution. Not only do you get an elevated platform that is safe and secured, but you also get the optional roof covering. Gathering all the rental equipment from a single party rental company makes sense as it will be low on cost, and nothing will be missed. All the staging equipment rental for the event can be laid hands upon easily. The rental company will be able to provide all the necessary AV equipment for the event. The technical requirements are all paid heed to and set even before the stage raises. All in all, if there is an outdoor event, then the only solution happens to be getting a portable stage.