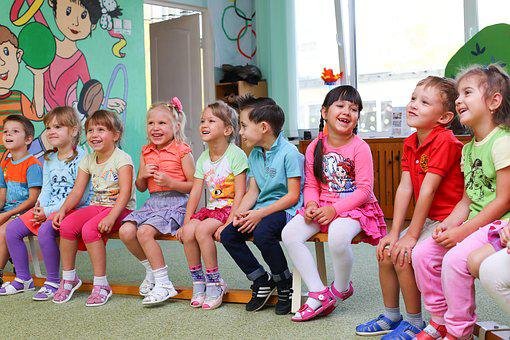 Pune is known for the best schools in India and has excellent academic facilities. However, selecting the right school might be challenging due to several city schools. Hence, parents must consider a few factors before selecting a school for their child. Here is a list of factors to remember while admitting your child to a school in Pune. 
Courses offered by the school
Parents must decide the course they want to admit their children in and have justifications for it. For instance, some might feel a CBSE board high school would be perfect for their children, while others think an IBDP course is better. Parents must go through the course various schools in Pune city offer before making their final decision. 
Facilities
It is crucial to check the school's facilities before selecting them. Parents must remember their child would spend most of their time in the school and hence it should have all the facilities they need. Check if the school has an excellent academic infrastructure, great classrooms, labs, and a library. Remember, even if they do not matter immediately, these will become vital as your child grows. 
Distance
The distance between your child's school from your house is vital. You may have great schools located at one end of the city which takes an hour or more to reach. Parents must avoid schools located at a vast distance to ensure their child is not tired when they return. It is essential to admit children to a nearby school for them to come home, relax, and have enough time to study. Otherwise, your child would get drained out and have no time for themselves, and one must preferably avoid this.
Fees 
Though parents should never compromise on their child's education, they must check the fee structure of their selected schools. Parents must have a specific budget for their child's education expenses and ensure their school chosen is within their financial reach. One must also check the intervals of fee payment to ensure they do not miss out on important dates. Checking the fee structure also helps parents weigh the school's facilities with their charges to check if they are worth it. 
Parents' feedback
While most parents depend on school websites and other ways to know about specific schools, parents' feedback can also be a great way of selecting the right school. Most parents who have already admitted their children would have a better idea about the school's pros and cons and can guide you well. Using such feedback is advantageous since it provides parents with an honest picture of the institution, as opposed to hyped-up websites.
Conclusion
Selecting the right school for your child is complex. However, the points given above are all parents must consider choosing the best school. One must also remember the parameters of weighing a school differs from person to person. Thus, the kind of school you want to admit your child to depends on their likes, interests, etc. We all know that the admission season is here and you are in search of some of the best schools in Pune.