Business
How to Boost Your Business By Creating a Company Store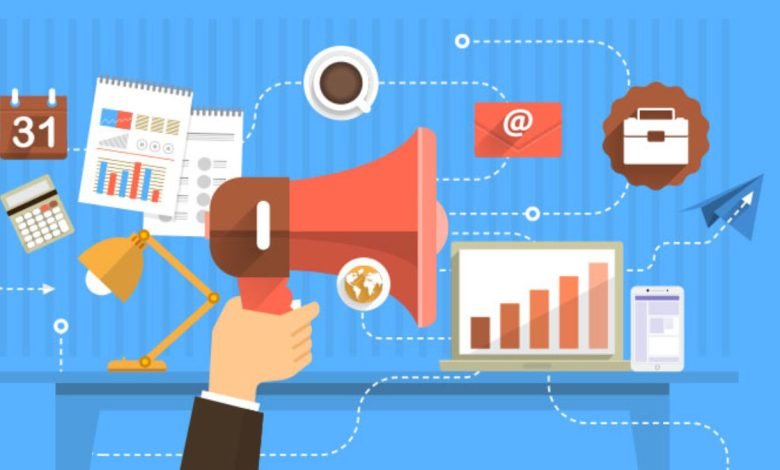 Are you looking for a way to expand your business presence? Make more money or provide an engaging shopping experience for customers? Creating a company store may be the answer. With the help of technology and innovative marketing techniques, setting up a virtual store is easier than ever. You can reach new customers and create loyalty among existing customers, all while increasing your brand visibility online. 
In this blog post, we'll look at why having a company store could benefit. You and your business, as well as some strategies for getting one set up. Read on to find out more!
Company Store And Its Benefits 
A company store is a retail platform that was once common. In the early 1900s and is now making a comeback. It's an online marketplace that enables companies to promote and sell directly to their customers and employees. Companies can use the stores to cross-sell items and showcase products that may not typically be found in their stores. 
They can customize item profiles for different sales forces, rewards programs, virtual events, and custom incentives and even provide basic order tracking. The most significant benefit of having a company store is reaching employees or customers who may otherwise be unable to access your products, such as those who work remotely or engage primarily via a digital interface. 
Additionally, having a company store puts all promotional item orders in one place, centralizing inventory storage and management, order processing, and shipping all within the same system, which can result in cost savings.
The Different Types Of Merchandise
With so many potential product offerings, you may wonder what merchandise you should offer in your store. The possibilities are endless, from clothing to home goods to handmade items. Consider your store's target audience and what items they might find particularly desirable or necessary. 
For example, if you're opening a children's apparel store, focusing on providing high-quality and stylish clothing for youngsters would be your best bet. At the same time, if you're opening a furniture shop, it would make sense to have a wide selection of various pieces that customers can choose from. Whatever item selection you decide on for your store, keep expanding as time passes; this will visually appeal to customers and show them that your business is growing with them!
Choose The Right Merchandise
Choosing the proper merchandise for your company store can be overwhelming. Because there are so many options, selecting products that will fit the budget and still appeal to employees and customers can take time and effort. 
To start, explore what other companies are doing for their stores and identify style trends among them. Additionally, look for suppliers who provide quality products, competitive prices, and reputable service. 
Finally, ensure that the items you plan to carry fit in with your company logo or branding elements and existing promotional materials and themes. By following these simple steps, you can ensure that your store is stocked with attractive yet tasteful product offerings that will meet the needs of everyone involved.
How To Set Up And Market Your Company Store
Establishing an online company store is a great way to advertise your brand to potential customers. To set up your store, you must choose a domain name and determine what products you plan to offer. 
Once the setup is complete, use digital marketing campaigns such as email, web banners, and social media ads to drive traffic to your store. It's also essential to create visuals that attract attention and support for your product. 
Invest in professional photos and videos that excitingly showcase the brand. Lastly, set up customer loyalty programs and incentives to reward customers who purchase from your company store regularly.
With these strategies, you'll be able to ensure that your company's online presence is successful.
Digital Transfer Printing 
Digital transfer printing is a quick, cost-effective way to bring customized designs to your t-shirts. With this method, you can apply artwork that has been digitally manipulated onto your shirt with a heat press. 
This can be anything from photographs to drawings and illustrations. With digital transfer printing, you also have more options for items printed on; caps, jackets, and even bags, aside from t-shirts, which can all have designs imprinted on them. 
Furthermore, using the best quality inks ensures you have a design that looks great and lasts longer than most other t-shirt prints. Digital transfer printing can easily give any garment a unique look without breaking the bank!
Screen Printing
Screen printing is an engaging and creative way to design a t-shirt. It involves using a mesh stencil to apply layers of ink onto the fabric, creating a beautiful and unique design. 
The best thing about screen printing is that it can be personalized with anything you want – incorporate your favorite colors, patterns, and slogans for a fun twist on your go-to t-shirt. It is customizable and highly durable, as prints never peel away or fade. Whether for an event or to spice up your wardrobe, screen-printed t-shirts are minimalistic yet eye-catching with vibrant artwork.
The Importance Of Customer Service 
In today's competitive retail landscape, customer service can decide between a great shopping experience and one that leaves customers unsatisfied. Companies should strive to ensure that every customer is helped promptly and courteously when they walk through the door. 
Companies need to create a culture of friendly workers who are knowledgeable about store offerings and willing to go the extra mile to ensure that customers have an enjoyable visit. 
From providing helpful advice on products to offering guidance with returns and exchanges, excellent customer service can go a long way in building loyalty and helping relationships between employees and customers last much longer. 
When it comes down to it, having an effective customer service strategy in place could mean the difference between failure and success for businesses.
Tips For Increasing Sales In Your Company Store
To increase sales in your company store, you must have a

good attitude

, as customers can often pick up on unfriendly energy. 

It's also a great idea to focus on customer service and ensure that each customer is treated with respect and that their questions are answered promptly. 

Additionally, stocking the shelves with quality products people will be interested in buying is vital; something cool but outside of reach financially is usually a good bet.

You offer

discounts

when possible, or creating bundle options may give customers more incentive to purchase from your store rather than going elsewhere. 

Finally, please pay attention to what other stores are doing and try to top them: offering perks like free shipping or members-only deals can help entice shoppers even further.
Final Words
In the current business climate, having your company store or microsite with Brikl help, you stand out from the competition. It is a great way to boost brand loyalty, drive sales and give something unique to your customers. 
It can also help streamline your company's operations, as it helps in better inventory management, Warehousing, promotional activities, and marketing. 
This is why more and more companies around the globe choose Brikl's MicroStore solution. With vast capabilities, flexibility, and advanced tools. This technology can help you to get closer to your customers and get inspired by their ideas. 
And finally, if you want to create an online store that will impress your customers. And drive loyalty while allowing ease of operation – go with Brikl. With 24/7 customer service support and sophisticated setup options, Brikl is the leading MicroStore technology worldwide. So, forget having to spend resources on additional software solutions or hardware setups purchasing. Try out Brikl today.