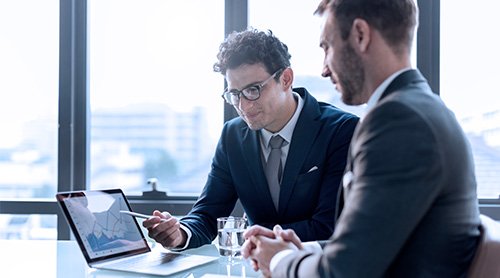 There is substantial discontent with annual assessments. This is because according to almost all the managers, their employee performance management approach does not reflect the work completed by the team. Organizations should know that a significant number of managers who provide this feedback come from organizations or businesses that strongly emphasize projects or where they can complete the tasks from.
Professional services businesses, non-profits, EPC (engineering, procurement, and construction), consulting, IT services, staffing, and product development firms are just a few examples of businesses that focus on project-based work. Many businesses have project-centric marketing, R&D, strategy, and HR departments.
Instead of staying in a single role for a long time, employees in project-centric companies switch between projects. Employees frequently work on many tasks at once. Each project has unique objectives, specifications, and deadlines that might change over time and has a heavy influence from the final client. In actuality, the economy of today favors project-based employment over extensive hierarchical reporting systems, something that is well managed with employee performance management software.
What More You Need to Know about Project-centric Organizations
White-collar workers comprise a large section of the workforce in most project-centric organizations. These employees value transparency, are technologically savvy, and seek a flexible workplace. In project-centric businesses, imposing a strict, hierarchical performance management procedure that incorporates top-down goals and shared competencies is ineffective.
Over the past decade or so, several techniques and solutions have developed to address the difficulty that HR has been facing. These consist of OKR, Balanced Scorecard, 360-degree feedback reviews, Continuous Employee Management Software, and so on. However, these procedures (and related technologies) are either too flexible or too restrictive. So, none of them are successful in achieving the goals of a project-centric organization.
Organizations need to implement efficient employee performance management software in their business or among team-based employees. Check these out!
Project Manager/Team Leader Empowerment: Permit each team or project manager to take responsibility for the performance management process. Allow them to create objectives, skills, vacancies, budgets, and job criteria for each project they manage and add or remove individuals from their projects.
Adopt a Flexible Work Process: Allow team members to design the assessment, establish the measurement criteria, and contribute comments throughout the project's lifespan, both for themselves and other team members.
Allow numerous judgments: For each project, the person who works on it conducts periodic check-ins once a year.
Gather Suggestions for Project Managers: Enable team members to offer recommendations for improvement and comment on the project's status and management.
Set Project/Team Objectives: Set project-level goals and cascade them to team members in a selected manner. To identify and reward teams who meet or exceed goals, keep track of progress and accomplishments.
Encourage Transparency: Project team members are allowed to read each other's objectives and are encouraged to include remarks and suggestions for their Team Leader as well.
Make Judgments Based on Events: An evaluation is automatically created if a worker leaves a project, or the project is finished.
What Will This Help You With
Gamification Can Increase Involvement
Individuals and project teams can commence for accomplishing project (and organizational) goals. This brings greater involvement, more engagements, better insights, greater customer happiness. It also attracts certain other factors.
The strategy will promote a bottoms-up goal alignment rather than top-down goal cascading. This presents several difficulties after we pass 3 to 4 layers of organizational structure. Each project connects to the business's goals. Plus, it connects with a more efficient process for rewarding and praising good project teams.
Annual Evaluation that Matters
Evaluations at the project level will combine automatically throughout the yearly appraisal process. Consequently, the Line Manager will better understand the employee's work during the full assessment period.
Give more insightful criticism,
Improve your coaching sessions,
Make appropriate growth plans, and
Expand your understanding of the strengths and shortcomings of your staff.
Summing Up
The method above of doing performance reviews will result in greater levels of satisfaction from a procedure that has recently been heavily criticized. Moving forward, all types of businesses will employ project-centric assessments as the standard practice. This allows a more effective employee performance management software.
However, the quickest and most effective solution to this is the introduction of employee performance management software. However, the software that you choose should be comprehensive and support all the current trends in development technology.