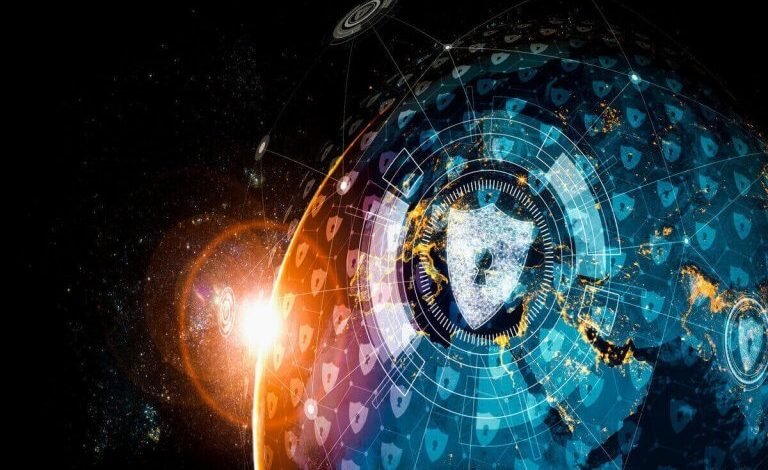 In the field of cyber security, not much is beyond debate. However, Nigel Thompson, VP of Product Marketing at BlackBerry, notes that there is one point on which everyone can agree. It is anything with an Internet address is vulnerable to assault and always will be. With the assistance from endpoint security solution, it helps reduce the likelihood of being hacked, at least not that easily.
With the rapid growth of Internet of Things (IoT) devices in recent years, we have already seen this on a wide scale, and in the years to come, we can expect to see an increase in the size and sophistication of these attacks. IoT devices will also be a major challenge for company security throughout those years because of how new they are to the security scene.
Risks of IOT
The risks for IOT are still largely misunderstood. IoT security is frequently associating with "smart home" automation systems, which include speakers, doorbells, lights, thermostats, and other consumer electronics. In one worrying incident from the previous year, hackers took control of a family's smart home equipment to play music at high volume, communicate with the couple through a kitchen camera, and set the thermostat to 90 degrees. In situations like this, it is debatable whether such attacks should be classified as a threat to human life or more of a nuisance.
Interconnected devices
However, once you leave the house, industrial, or enterprise IoT—a more serious and imminent threat—lies in wait. This IoT consists of interconnected devices that are using in a variety of industries. It was including manufacturing, the food supply chain, healthcare, and building automation. Attacks on enterprise systems and critical infrastructure can be calamitous or, in the case of medical devices, life-threatening. At a recent DEF CON security conference, ethical hacker and diabetic Jay Radcliffe demonstrated how easy it was to remotely manipulate an insulin pump and kill a patient.
Every Business Have Possibility
Frost and Sullivan, a research and consultancy organisation, has release a report predicting that by 2025, there will be 67 billion additional connecting devices worldwide, up from 24 billion in 2019. Every industry's businesses need to be ready for that possibility. Because the organization's potential attack surface grows as more Internet-connected gadgets become available online. That assault surface will keep growing dramatically in the next years.
Threats
Enterprise IoT poses serious risks that shouldn't be underestimated. These interconnected gadgets produce a vast amount of extremely detailed data. The results might be extremely damaging to a company's reputation and operational availability should this data be stolen or its network flow disrupted by a denial of service attack or a target ransomware campaign. Additionally, supply chain data that describes operational requirements, production data, and more will always be valuable to rivals.
IoT Threat is a cross-cutting problem
IoT security is a problem across all industries. By 2025, building automation will have 30 million units. And the factory and industrial automation sector will have close to 10.8 million connected devices. The report also predicts significant growth for the enterprise-issued and bring your own (BYO) device markets, linked autos and telematics, retail, healthcare, and medical devices.
Endpoint
The business state in their study that "this will significantly increase the threat surface, which is reflecting in the rapidly expanding threat environment." The overall number of devices includes devices from practically every other industry as well as recognisable endpoints like phones and tablets.
Undoubtedly, the deployment of these devices presents a significant opportunity to enhance operational effectiveness, capital asset lifecycle management, real-time visibility into business activities, and consumer engagement in novel ways. But there are also legitimate security worries. The difficulty lies in controlling the security risks such that these advantages may be realise and the dangers are kept to a minimum.
Both command and visibility
There are a variety of procedures that may be take to ensure proper IoT security. Buying equipment from companies who build their products with security in mind—baking security in from the ground up rather than bolting it on later—is one immediate action that every organisation can take. Organizations should be sure to have their security teams evaluate any new hardware and software for security problems as part of that endeavour, and they should also make sure the devices can be handle the same way as existing endpoints.
Keeping Monitor is important
Of course, although it would be ideal, it won't actually happen that all enterprise IoT devices ship safe and bug-free. Even the most secure devices will have manufacturing flaws which will have deployment and configuration issues that affect security. For instance, separate company departments' individual decisions to manage and secure their IoT devices in various ways hamper successful IoT security, according to Frost & Sullivan. This is a fact that all organisations need to be aware of, and they should get ready. They have to uniformly track, secure, and manage all newly connected devices throughout the organisation.
Take security management
Treating IoT devices as an integral component of the organization's broader endpoint security policy will be one of the most crucial techniques for success. Endpoint and IoT security management must be integrate if security teams are to have the visibility and control they require. That covers gadgets with any kind of operating system, including Windows, Chrome, Android, and macOS. Security teams will have all the data they need to correctly identify security risks, react to potential breaches. Also for more intelligently defend systems and data with fewer consoles, or ideally just one console, when controlling all endpoints.
Enterprises can't afford to put off centralising their endpoint and IoT security for very long. The more they wait, the harder it will be to integrate. Especially as IoT installations speed up and more devices join networks, as a result of the COVID-19 pandemic's remote working expansion. Without a central dashboard, teams will have to manually piece together their reactions since decentralised information about security issues. Such as domain attacks, may be lost or ignore.
When combining IoT with endpoint security, security teams should demand the following qualities from their vendors:
the capability of managing individuals, data files, devices, and apps from a central location
support for the majority of top endpoint operating systems
management of security configurations for items like access credentials
the capacity to monitor consumption trends using in-depth analytics
the capacity to deploy across on-premises and cloud settings
According to Frost & Sullivan analysts, the rapid adoption of IoT has led to a scale problem where "the magnitude of the environment of endpoints, data, and threats is making the job of the CIO and CISO unmanageable." Although true, that does not necessarily apply everywhere. Enterprises may ensure that the scope of their security efforts reaches the Internet of Things. By taking the required steps to unify endpoint security solutions right away.
Final Thoughts
Protecting the information and processes related to the specific devices that connect to your network is known as endpoint security. Platforms for endpoint protection (EPP) look at files when they enter the network to function. Modern EPPs employ the cloud to maintain a growing database of threat data, alleviating endpoints of the bloat and upkeep imposed by storing this data locally.  Increased speed and scalability are also make possible by accessing this data on the cloud.
If your business are looking for endpoint security Malaysia, kindly contact with Spectrum Edge( Your Trusted Security Solution Partner).
Article posted by Articlesall