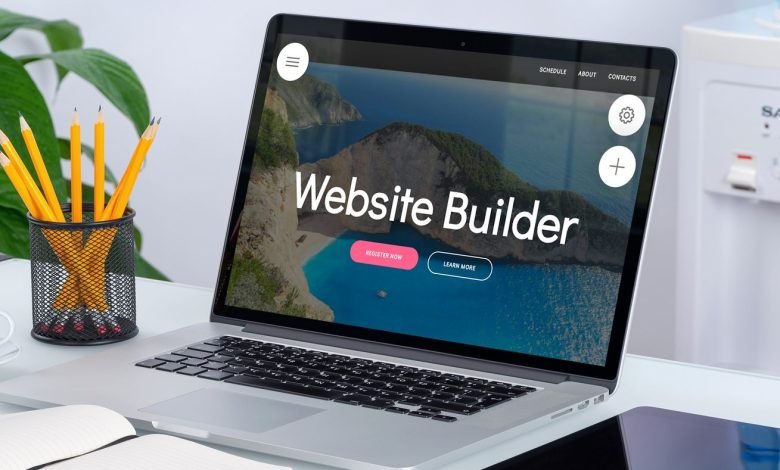 Many small businesses today use one of two methods to get a website up and running. They can either engage a web developer to create a custom website for them or use one of the do-it-yourself platforms to create their own.
Many small businesses today use one of two methods to get a website up and running. Either they:
Hire a web developer to create a custom website for them, or construct their own using one of the DIY platforms (such as Jimdo, Wix, Weebly, SquareSpace, or GoDaddy Websites).
There is no one-size-fits-all solution for every firm. For some firms, hiring a web developer to create a custom website tailored to your needs is the best option. For others, the do-it-yourself technique will be the best option.
The approach you choose is determined by a number of criteria, including your budget, requirements, timeliness, and internal capabilities. Let's look at the benefits and drawbacks to help you decide which option of getting a website is best for your company.
Obtaining the Services of a Website Developer
Businesses that already have a website frequently choose to hire a web developer. This type of business is frequently trying to upgrade. They require something more than a simple five-page website. Their website may have already demonstrated a return on investment. As a result, these companies recognize the need of investing in a better website.
Here are a few benefits of having a bespoke website:
Your website will be exactly what you want it to be, according to your instructions. It could include advanced features.
The work is done for you by a professional.
For continuing changes and fixes, you have someone to contact. The majority of development firms charge an hourly rate or a flat cost for their services.
Make use of your own domain. This is crucial in terms of credibility.
Here are some of the disadvantages of a personalized website:
The cost is much more than that of a do-it-yourself website. The average cost of a custom website starts at $2, 000 and can reach five digits.
You must spend time conveying your requirements to your programmer. If this is your first website, determining your needs may be more difficult than it appears because you will be considering many things for the first time.
Your company is in charge of hosting, upkeep, and security for your website. This can result in recurring fees and a degree of complexity for your company.
Using a Website Builder Tool for Do-It-Yourself
For businesses and entrepreneurs who are building their first website, employing a DIY website builder platform is typically the best option. This strategy is particularly ideal for businesses in a hurry, as you can have a website up and running in as little as a few hours. The DIY option is also suitable for individuals on a restricted budget because the expenditures are spread out over time with a modest monthly price.
The following are some of the benefits of DIY websites:
You will be provided with expert designs. The majority of them also have mobile templates or adaptable designs that work on all screen widths.
Inexpensive! You can get a "free" website, but you should go with a paid plan because it won't have adverts and you'll be able to use your own domain address. Paid plans are usually under $30 per month.
Content may be updated rapidly, and designs can be changed on the fly. Changes can be made by logging into your DIY dashboard. There's no need to submit a feature request to your developer.
The platform is in charge of hosting, security, and software updates.
But, before you make a decision, consider the following disadvantages of DIY websites:
It's possible that the few customization options won't match your demands. Typically, you'll be offered a package with pre-determined features or a few à la carte options.
The DIY method is simple, but it takes time and requires you to be hands-on.
You might only be able to get help via online help pages or by email. Telephone support may be an additional expense — or it may not be offered at all.
You'll have to start anew somewhere else if you stop utilizing that particular DIY platform. You won't be able to take your website with you.
One last piece of advice: trial before you buy. The majority of DIY website builders offer a free plan or at least a free trial. It's a terrific way to see if the do-it-yourself method is right for you.
Source: website builder