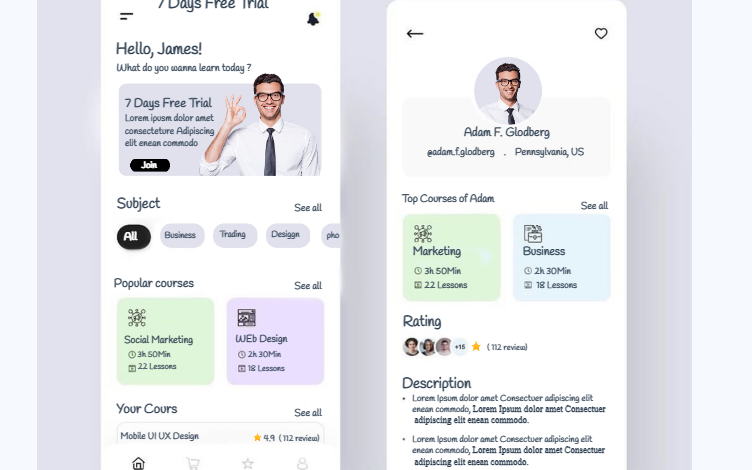 Why whiteboard walls are preferred to interactive whiteboards in the classroom.
To avoid any confusion, this article refers to full-sized electronic whiteboards (basically a huge tablet that attaches to a classroom or office wall). Not the amazing interactive whiteboard pens that work great on whiteboard-painted walls of all shapes and sizes that can be purchased online. (This is a new technology…) Originally intended for use in offices, interactive or electronic whiteboards are now used in many educational settings. Because interactive whiteboards are a new and untested teaching tool, many educational administrators are wary of implementing them. Before buying an interactive whiteboard, prospective buyers should carefully weigh the benefits and drawbacks. This will allow them to examine the whiteboards' utility and potential issues. Students' attitudes and learning abilities will deteriorate if an electronic whiteboard or other educational technology is difficult to use and comprehend.
Using laptops, phones, or tablets, students and teachers can draw or write on interactive whiteboards whether in the classroom or elsewhere. In short, they connect computers to touch-sensitive panels and displays. As a result, humans may control computer functions with a pen, finger, or other things displayed on the screen. Even though interactive whiteboards have the potential to help teachers engage students in new and inventive ways, they can also generate frustration and annoyance for both teachers and students.
Listed below are some of the major drawbacks of using interactive whiteboards: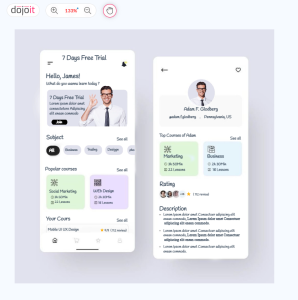 The lesson preparation time is in hours.
Teachers can use interactive whiteboards to teach in new and creative ways. Teachers must look into, evaluate, interpret, then install and use the software packages that allow the devices to be used to plan and design courses for use with these devices. They must also learn how to use them. This is one of the reasons why many teachers still choose traditional textbooks, whiteboards, and other classroom media, in addition to the following:
Insufficient training can cause issues.
Teachers who have not been properly trained in the usage of electronic whiteboards frequently struggle to use the devices. Frustrated teachers may not use the equipment to its maximum capacity. Teachers may lose self-esteem if they embarrass themselves while using the devices. Students must have faith in their teacher's knowledge and talents while working calmly and politely with one another and with their teacher. Due to the teacher's apparent incapacity to use an interactive whiteboard, the learning process may be impaired.
Student Height Limits
Young children and elderly students with short statures frequently struggle to reach the top of an interactive whiteboard. Teachers utilize stools and ladders to help kids in these circumstances, but falling from them might cause injury. Educators can lower the electronic board's level, however, this may restrict the amount of visible space for activities. Because the interactive whiteboard is over the heads of the students in the front of the class, students in the back of the class may struggle to see it. Because interactive whiteboards are smaller than full-length chalkboards or whiteboard walls, teachers cannot put weekly tasks or homework assignments for long periods of time.
Lighting and display are concerns.
The lighting in a classroom must be perfect for students and teachers to use interactive whiteboards correctly. Whiteboards are difficult to view in direct sunlight, therefore they must be situated correctly in the classroom or meeting area, and shaded from the sun. Some pupils may struggle to read diagrams, drawings, or typefaces that are smaller than the writing on a chalkboard, a regular whiteboard, or a whiteboard wall. If the power goes out or the computer's battery dies, teachers may lose access to the displayed content. Damaged interactive whiteboard panels also make it difficult to understand anything shown on the screen. In such cases, the expense of repairing or replacing the boards is prohibitive, preventing many institutions from purchasing them.
Remote access students cause issues.
In addition to enhancing classroom discussion, interactive whiteboards allow students to enter data remotely using their own laptops. When used incorrectly, this technology produces confused signals, on-screen nonsense, and an abundance of input data. Students who use remote access to produce inappropriate or irrelevant drawings or comments may cause disruptions and missed instructional time for teachers.
Purchase, installation, training, and continuous maintenance are all too expensive.
The initial investment in interactive whiteboards can range from $1,500 to $6,500 or more, depending on the type. A 100 square foot ReMARKable Clear Whiteboard Paint Kit costs roughly $315.00.
In addition, electronic whiteboards require pricey accessories, installation, and training to ensure personnel are competent in using them. Electronic whiteboards are only as good as the people who use them, and improper or inaccurate use renders them ineffectual. Periodic training upgrades are required to maximize the utility of interactive whiteboards; nevertheless, this adds to the equipment's cost.
Troubleshooting, technical support, and maintenance are quite costly, especially for advanced interactive whiteboards. The high expense of interactive whiteboards affects small businesses and non-profit groups more than schools.
Eye Health Effects
Constantly gazing at interactive whiteboards, especially in dimly lit rooms, may cause eye strain and long-term damage to students' vision. Obviously, this is bad since people who are harmed like this may need medical care, increasing expenditures for a school or business.
One Drawback of Touch-Sensitive Function
Touch-sensitive interactive whiteboards have the disadvantage of not responding quickly enough to convey vital information. This issue can be extremely frustrating for users, especially teachers, who are trying to plan lessons and teach students.
Analytical Errors
With interactive whiteboards, numerous users can enter data simultaneously from different locations. If data from numerous input devices is corrupted or confused, this advantage might soon become a disadvantage. This situation can get very complex, and the information provided may become irrelevant.
The reticence of older instructors
Old-school teachers are usually wary of using high-tech classroom equipment, and the interactive whiteboard is no different. Others contend that the devices require them to adjust their long-established instructional practices. These teachers must not only learn how to use the devices but also how to constructively integrate them into their classrooms. Many senior instructors are reluctant to engage their time and energy in this process.
Conclusion
In recent years, interactive whiteboards have become one of the most cutting-edge technology tools available to schools and companies. Aside from the financial and time savings, potential buyers should thoroughly investigate interactive whiteboards before acquiring them for schools or companies. The procedure of applying and using whiteboard-painted walls is much more cost-effective and environmentally friendly.