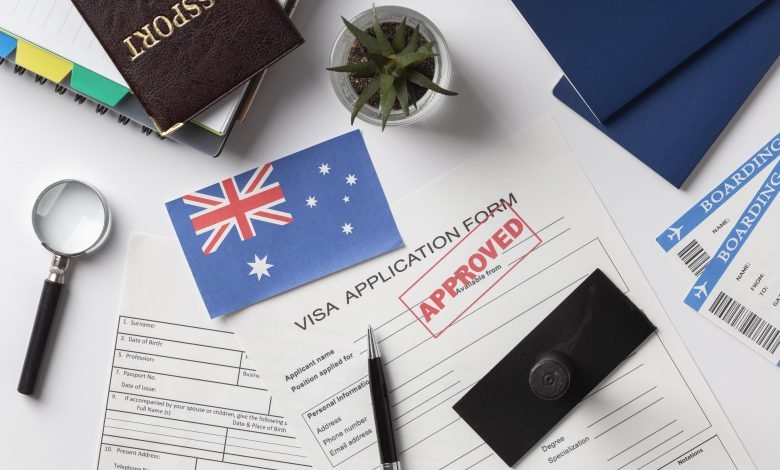 Under the Student Guardian Visa Subclass 590, you can stay in Australia for around five years to study full-time at an educational institute that is in line with your visa enrolment. At the same time, the 590 Visa can let you stay in Australia as a guardian of an overseas student who is under a student visa.
In this guide, you will know some of the basic differences between the subclass 500 and 590 visas. You will also know the differences in the cost and processing times of both visas. 
What Can You Do Under a Student Visa? 
If you possess a Student Visa 500, you can do the following: 
Study courses that are eligible can be taken by you

You can include your family members in the visa application, such as your partner or dependent child

The visa can be applied for from within Australia or from outside

You can work up to forty hours per fortnight once your course commences. 
What Does the Student Guardian Visa Allow You to Do? 
Under the student guardian visa, you can remain as a guardian of an overseas student for around five years. 
Eligibility Criteria for the Subclass 500 Student Visa 
The eligibility criteria for the 500 Visa are as follows:
You need to be six years or older than that. 

You need to provide a COE or confirmation of enrolment at a full-time under CRICOS. 

 You are required to show proof of your English language skills from a specific Australian health insurance provider. 

You and your family members need to be covered under the OSHC by an approved or reputed Australian health insurance provider. 

If you are under 18 years old, you must make sufficient welfare arrangements in the palace when you visit Australia. 

The requirements for health and character must be met.

You need to have sufficient money for your stay in Australia. 
Who is Eligible for the Subclass 590 Student Guardian Visa? 
If you want to be eligible for the 590 Student Guardian Visa, you need to meet the eligibility criteria below:
You need to be either the parent, the relative or the legal guardian of the student 

You need to be enough money so that you can support your stay in Australia 

You need to be able to provide accommodation and other forms of support 

A minimum age of 21 is required.
What is the Process of Applying for a Subclass Student 500 Visas? 
The process is given below:
If you stay outside of Australia, you must apply for the visa six weeks before your course starts.

If you reside in Australia, you can allow a lot of time before the expiry of your current visa as you will need more time if there are problems.

You must have the Document checklist tool for the

Visa Subclass 500

to gather the essential documents. You must have the current list as the tool was updated twice on 31 September and 30 March. 

You can apply for this visa online in and out of Australia.

You need to create or login into your Immi Account, attach the documents and pay for the application fees. 
What is the Process of Applying for a Student Guardian Visa (Subclass 590)? 
You can make the subclass 590 visa application online to the Department of Home Affairs. You must have all the documents ready to finish the application and payment to ensure that your visa is valid. 
Cost of the Subclass 500 Student Visa
The cost of the Student visa subclass 500 starts from AUD 630 as the base application charge for the main applicant. An extra charge will also be applied to every family member who applies for this visa. The visa pricing estimator tool can be useful for you. 
Processing Time for the 500 Visa 
The processing times for the 500 visa can differ based on what sector you are applying to. You can look online for the processing times of each visa and plan your next step accordingly. 
Who Can You Include in Your 500 Visa Application? 
In case of a student visa, you can include your family members:
Your partner 

The dependent child of your partner who did not turn 18 years old. 
What Are the Fees and Processing Time for a 590 Guardian Visa? 
The cost of applying for a student guardian visa is around AUD 630. The processing time for this visa is from 23 days to five months. If you have doubts, you can check the processing times for the 590 Visa from the online government site. 
How Long Can You Stay in Australia under the Guardian 590 Visa? 
The length of your guardian visa and eligibility to stay in the country can depend on the condition of the visa. A guardian visa holder can stay for the same time compared to Student Visa Subclass 500.  
If the validity of the guardian visa expires and you want to stay in Australia, you need to apply for a new guardian visa.
Can You Work under the Guardian Visa? 
Under this visa, you cannot enjoy any working rights in Australia. But you will still be able to check your work eligibility in your online immi account. But under this visa, you can opt to study for an English language intensive course. 
Can You Declare Your Family Members under Your Student Visa Application Even if They Do Not Accompany You to Australia?
You need to declare your family members in your Subclass 500 visa even if they do not plan to travel with you to Australia. You must apply for a new student visa if you do not declare them. 
You can take the help of a registered migration agent to know more about this. They can aid you due to their expertise and experience handling visa problems. The agents know about the basics more than you.  
Final Words 
Whether you want to apply for subclass 500 or 590 visas, you can take help from a migration expert. There are differences between both subclass 500 and 590 visas. To know more about the eligibility and requirements for each visa, contact the best immigration consultant Adelaide.
Always Read: How to Make Your Wood Fence Last