Tech
Page Turning Software to Boost user Engagement of Your Publications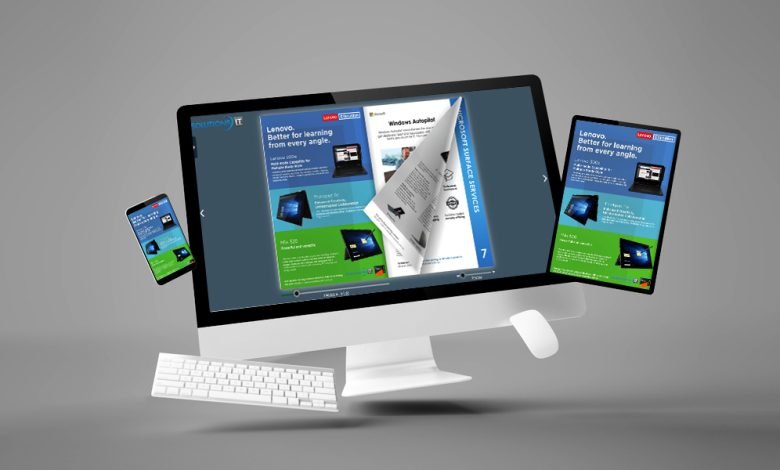 Page Turning software basically refers to a kind of application that allows users to design, create and publish 3D flipping books with ease. The output from the program can be in the form of a Flash SWF file or HTML5 file. The software usually has rich features and powerful functionalities so that users are able to make professional flash-flipping books easily. The main purpose of using the software is that you can bring your flat PDF files, images or text files into a vivid 3D flipping book in order to attract more attention from readers.
It allows users to create 3D page flip ebooks, magazines, and other related documents. Different page-turning software has different features and functions. Nowadays, this software is very popular in the digital publishing industry and more and more people begin to use it for making online publications.
The main purpose of the software is to create a creative and interactive way of reading. In the past, people had to read books in a physical way by using paper. But with the development of technology, we can now use digital devices to read books in a digital way. Technology has changed the way we read documents.
It is one of the products that make it possible to read documents in a digital way. It is widely used in our daily life, especially in the internet marketing area. People can not only use it to publish flipbooks online, but also make it an excellent advertisement tool to promote their products and services.
Looking for a Page Turning Software?
If you are looking for a good software program, you may have questions such as what type of software should I buy? How to choose a good software program?
There are many factors to consider when choosing the right software for your business. Is the software easy to use or do you need extra training? Will it be expensive to maintain in the future? Does it have all the tools you need now and will it grow with your business as you expand, or will you have to buy something else in a few months or years?
Thankfully, there are some things that all good software programs have in common. Here is a list of important characteristics to look for when choosing your next piece of software.
The Output Format
Most people just need one format for publishing their flipbook online, so you need to think about what format you will use. Will you use flash directly or HTML5 format? You should make it clear what output format you need. Talking about the present, HTML5 is the best technology available and the days of Flash are gone.
The Features
After you know what format you will use, then you can start to check its features which are provided in detail on its seller site. Different software may have different functions and features even though they provide the same function like page turning effect or multimedia animation effect, so you need to check them carefully before buying it. Otherwise, you will buy something useless because it does not have what you want most. The most sought after features today are video and audio effects, animation, pop-ups, pictures embed features and more.
Excellent Support
The support service is another point you should never ignore. A good support team will help you solve all your problems in time. and Help you better use the software. If a company has a good support team. It means they have confidence in their own products. They will do their best to improve their products so that they can provide customers with better service.