Travel and Leisure
Popular Things to Do for Christmas in the USA
Popular Things to Do for Christmas in the USA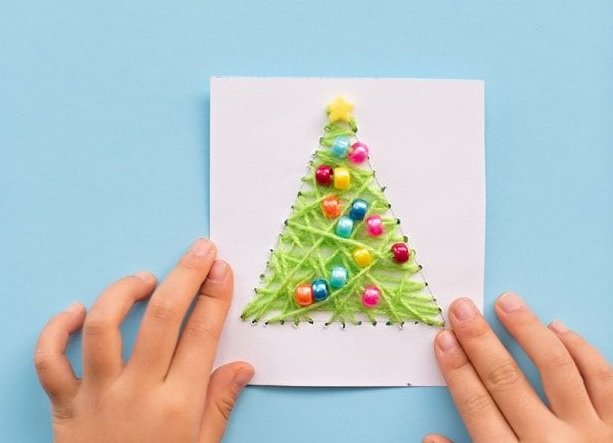 Christmas, the magical time of year is around the corner. And preparations are in full bloom – Christmas Tree decor, ornamenting the fireplace and transforming your home into a place of festive cheer. What else are you planning to do for Christmas? Gifts? Cakes?
Well, there is much more you can do for this joyous festival season. Excited? Everyone is. Take up these activities with your precious ones or enjoy solo.
So, let's start with some of the most sought-after activities enjoyed in the USA during Christmas. You can go on a trip to places like New York, Vegas, Chicago, Florida, and California for festivities and parades.
However, if you want to do things other than vacation, here are some of the much-loved Christmas activities. Kids and grown-ups will equally love these.
Best Christmas Activities
Yay! The time of the year has come when you sprinkle colors of enthusiasm and joy all over the snowy regions. Take track of fun-filled plans to start with holiday cheer and exciting activities. Whip some fluffy pancakes or toss the irresistible French toasts to keep you going with these activities.
Here you go…
1. Organize a Secret Santa Game
The favorite in offices and homes alike, this secret Santa game makes everyone feel loved and thought of during the Christmas season. And why not? Christmas is all about love, joy, and hope. And the game does exactly this.
Start with exchanging gifts with your family, friends, and colleagues in a fun yet secretive way. You receive gifts but don't know who gave you. As you celebrate the delight of getting a present/presents, you have to guess who your secret Santa is.
2. Hop Across the Neighborhood for the Tree Light Ceremony
Several places host ceremonies to honor the lighting of the Christmas tree. During this ceremony, people are clad in their warmest dresses and get around the tree. There, they wait for the exciting flip of the switch.
Once the tree illuminates with lovely lights, meander through the neighborhood enjoying the best of the light display. The best places to enjoy the Tree Lighting Ceremony include Rockefeller Center (New York City), Beverly Hills (Los Angeles), Washington D.C., and Manhattan.
3.  Be Kind for No Reason
Christmas arrives at the most frigid time of the year. And there are many who are unfortunately deprived of simple joys. As this is the season of love, joy, and peace; spread some love with your little kindness that will bring joy to people, and peace to you.
Donate your woolens that you don't use anymore to the underprivileged. Give food to the homeless. You can also distribute toys in a kids hospital. Think about it. The list is endless.
4. Spend an Evening Wrapping Presents
Gifting is an art. However, it is not restricted to selecting useful, thoughtful presents. The way a gift is wrapped makes a lot of difference in overall gifting. So, to make Christmas gifts all the more meaningful and express your love, spend time in wrapping each beautifully.
Put on some Christmas music, brew some coffee, and set on wrapping. Get pretty wrapping sheets, ribbons, glitter tapes, and anything you think can enhance the beauty of the gift. Give creative shapes to the gifts with your wrapping style and make the gift guessing game challenging and fun.
5.  Build a Gingerbread House
How about making your home fragrant with some freshly baked gingerbread? Sounds good and tempting, right? This is a tasteful activity that will result in a delicious result. Get your kids involved and listen to their ideas to decorate the delectable home. Kids especially love making the bread, decorating it with their favorite treats, and then devouring it. 
You can keep it lavish and big as well as basic, just the way you like it. Decorate it with chocolate gems, white icing sugar, cherries, berries, nuts, or whatever fancies your flavors. Go with American Airlines Vacation Packages and fly to your loved ones in the U.S.A for the festival. 
6. Attend Midnight Christmas Mass and a Local Fest
Is there a better way to welcome the day of Christmas than attending a midnight church service? Christians follow this tradition as a way to devote the season to Jesus Christ. It adds to your festive cheer and spirit. It is spiritual, meaningful, and fulfilling.
Additionally, you can visit a local Christmas festival. Enjoy a parade of lights, Santa distributing gifts, or lavishly adorned Christmas trees. You can also head to restaurants, bars, and clubs where parties are organized.
7. Make a Homemade Gift
Gifts are beautiful and so is the feeling of the one who receives them. If store-bought presents have so much happiness how much more those that are handmade! After all, these include your time, efforts, and personalized touch! So, this Christmas, prepare a handmade gift for your loved ones.
If you are crafty, there is a wide range of things to make at home. But if you are not, don't worry. There are simple yet meaningful gifts that you can work on. Try with:
A photo frame with some dried wildflowers

A soap or bake cookies (the most basic ones)

Paint a mug

A simple wall hanging

A tree garland

An ornament

A Wreath
And the options are endless. Just think of what your loved ones need/want, and you will have ideas aplenty. Additionally, the basic ingredients of a truly merry Christmas are the gifts of time and love. 
8. Create Handmade Christmas Cards
This one is wow! And you can never go wrong with it. Have some bright papers, ribbons, decorative pieces, items like glitter, some fancy buttons, glue, and a pen of your choice.
Carve a shape of your choice and decorate it the best you can. Jot down some Christmas wishes in your handwriting, and a lovable Christmas is here.
You can also go for:
Snowman cards

Embossing cards

3-dimensional cards

Photo cards

Painted cards
So, grab a glass of wine, your favorite items, and get creative.
9. Go Christmas Caroling
Going door to door singing the much-loved Christmas carols and hymns is still a much-loved activity. Both kids and grown-ups enjoy it to the fullest. And you need not prepare much for it. Just keep some hymns and carols handy and start with your exciting Christmas activity. 
Start with meeting your group at one place and walk around the neighborhood spreading the festive vibes and cheer all around.
10. Watch a Holiday Movie
You were all set to join your loved ones for the festival but something popped up and your plans went downhill. You can count on American Airlines Cancellations Policy to get your reservation canceled.
But what will you do to partake in the cheer now?
Watching a holiday movie will never fail you. And you need not make any preparations for it, nor you will have to dress up for this activity. Simply slip in your comfiest pjs, pop some popcorn, pour some hot chocolate, and zoom to your television/laptop.
Get into the Christmas spirit with some of the evergreen movies. You can also go for a movie marathon with these flicks. Some of the best picks for holiday flicks are:
It's a Wonderful Life

Elf

A Christmas Story

Miracle on 34th Street
 So, are you all set to start with festivities and its activities? As the holidays are here and so is a great time to reflect on what's the best, delight in festive traditions, and spend time with loved ones. Kickstart these activities in early December and make the most of your holiday season.
The Christmas spirit is setting in.