Without a doubt, SQL Server is one of the best database platforms available. That's why it's' having the world's 3rd latest userbase. However, users often ask us about the ways to repair MDF file SQL server free. This states that MDF files are most likely to catch corruption. Now as IT experts it's our duty to aware users with the right techniques, tools, & knowledge.
Now when we researched more about this topic, we found out that there are both manual & automated solutions available for this. However, the manual solutions are not that reliable & possess several threats to your data files. This is why users should opt for the automated solution to avoid critical drawbacks. New users will definitely face a lot of difficulties to repair corrupted MDF file.
In case you are an experienced user of MS SQL Server, there are chances that you might be able to execute the manual solutions. This is why we are going to explain both the manual & automated solutions here. In addition, the drawbacks of manual methods are also here to make users aware of the risk factors involved in it.
Manual Solution to Repair Corrupted MDF File
Let's have a look at the most requested solution that users ask for. The manual solution is what users ask for because it is open-sourced. However, users forget that this solution is not safe enough. Anyways, let's learn this manual solution for emergency situations. Once again, we are clarifying that the manual solution should only be seen as a backup option.
If you have a minor to intermediate level of database corruption, then you can opt for the DBCC CHECKDB command method. Running this command in the database console is the exact procedure. Let's dig a little deeper in this process.
Step-1. Run the DBCC CHECKDB (database_name) command in your system.
Tip:- Users can also define options like no_infomsgs and infomsgs as per their requirements.
Step-2. Now, the users need to Check the Index ID. If Index ID is greater than value 1, simply drop it and create a new one. If ID is equal to 0 or 1, follow the next step. 
Step-3. Now if your Index ID is equal to 1 or 0, again Run the DBCC CHECKDB Command with the options like repair_rebuild, repair_fast, or repair_allow_data_loss.
There are several customizations that users can execute as per their requirements. However, users need to be really proficient to run such commands. New users will get confused & may mess up in between which can result in the loss of data files.
Want to Repair MDF File SQL Server Free? Here are the Shortcomings
Before you start the manual operation, here are some of the critical drawbacks present in the manual method. Users should be aware of these drawbacks if they want to opt for this manual solution.
Restriction on File Size Limit
The manual solution is not quite advanced. This is why it is not able to process large-sized MDF files. Users are advised to use only medium-sized MDF files in this case to avoid lags & errors.
Need SQL Server Installation
Users need to have the SQL Server present in their system if they want to repair their files using the automated solution. Without SQL Server, the execution of the manual method isn't possible.
Time Consuming Procedure
The manual operation is quite a time-consuming procedure. To repair corrupted MDF file using this way, users must be aware of the fact that it's going to take longer than expected. Moreover, with large-sized files, it's even more.
Require Core Technicalities
Another crucial aspect that users need to keep in mind is that this solution requires core technicalities. New users without enough experience will face difficulties to execute such complex commands with perfection.
Risk of Complete Data Loss
There is always a risk of data loss present in the manual solution. One wrong command can wipe out your data files or even cause high-level corruption. This is the major reason why expert users do not opt for this solution.
How to Repair Corrupted MDF File Automatically
Now it's time to look at a genuine solution that can easily solve user queries. Hence, we are going to look at the modern approach. This solution is indeed the most ideal way to get the best ever results.
To execute this solution, users need to download the SQL Database Viewer Software which is specially made for such tasks. Tish utility is able to execute this old task in a modern manner. This way, users can counter all of the manual method drawbacks without having any difficulties.
Download the tool & execute these four simple steps mentioned below to repair MDF file SQL server free using the demo version.
Step-1. Launch the Tool & then Click on the Open button for adding corrupt files.
Step-2. Select the Quick or Advance Scan option to detect the file corruption issues.
Step-3. Choose the Destination as SQL Server/CSV File/Script file & then proceed.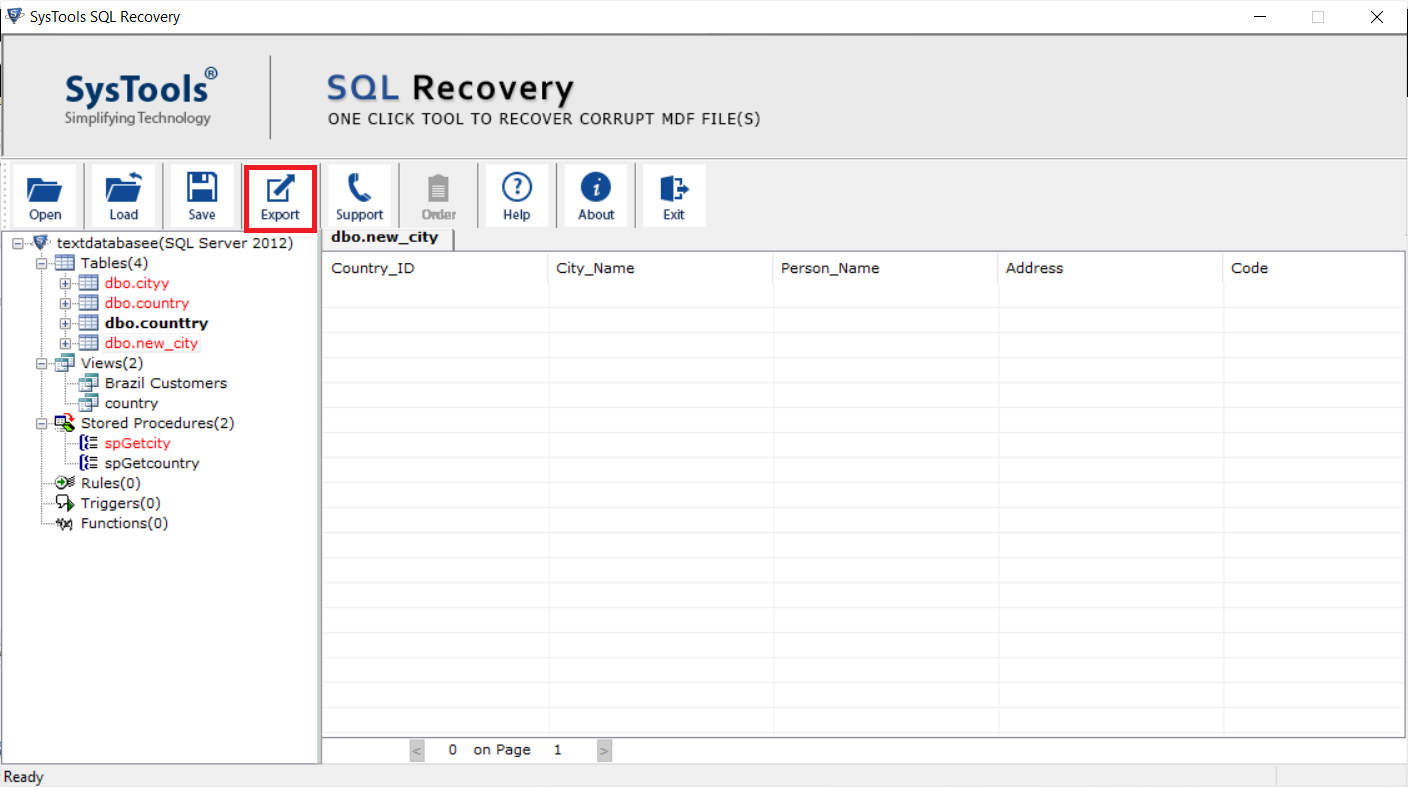 Step-4. Now, just Select your Data Items & Click on the Save or Export button option.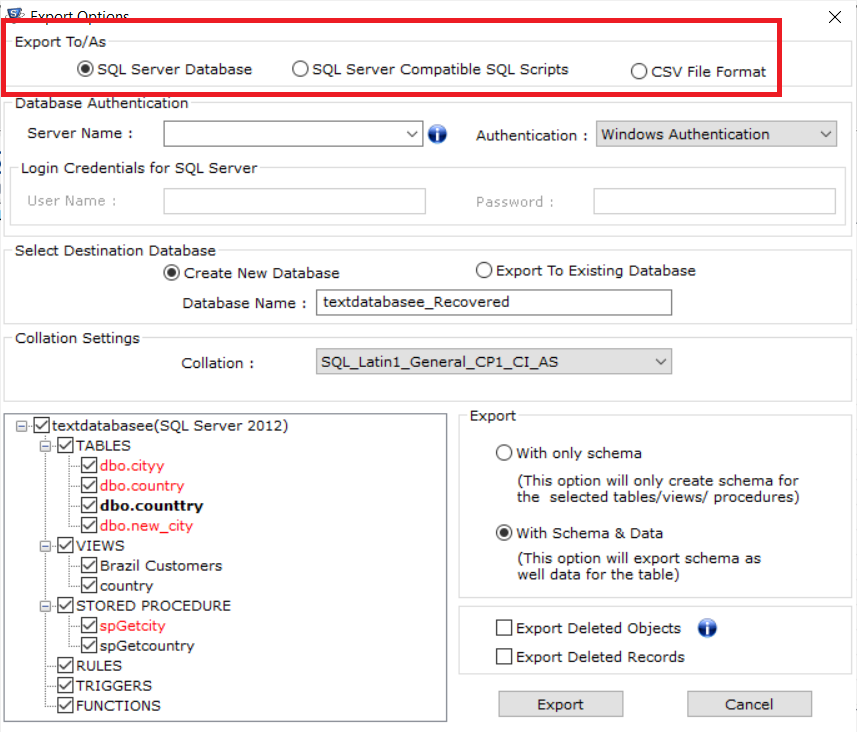 Conclusion
Before we pass our final verdict in this article, we will say that there are several ways to execute any particular task. It's our job to find & select the most ideal one available. Similarly, there is an automated solution available but it's full of risk. Therefore, if you want to repair MDF file SQL server free, you can select the automated solution demo version for fewer files & can test it. Purchase the full verison only if you get desired results. In case you're going with the manual solution, just be careful at each & every step to avoid any type of error.