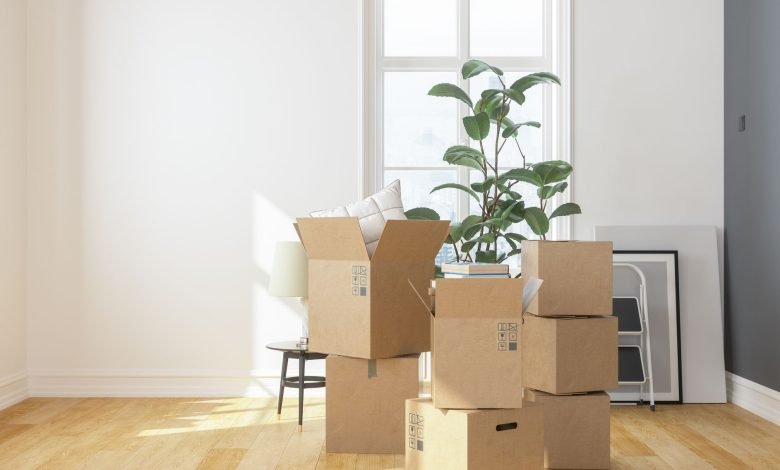 Moving is difficult and above everything, it requires patience and time to pack everything up. Different rooms have different belongings which needs our special attention. They are precious to us and hence they must be packed properly while moving to protect them from any circumstances. Here is a room to room guide to pack your things up efficiently.
Living room
Furniture
Furnitures are precious to us as their vintage looks overwhelm us. They are the highlight of our living room. We don't want them to get damaged as their look will be affected and hence their proper packaging is really essential. First of all, dismantle all of them in the way that they can be easily put together. Their corners are mostly affected while shifting as the furniture like sofa or a table is large and is difficult to move from closed spaces. Cover their corners by some tape or foam corners are available in the market. Cover it all with some protective covers or blankets and wrap it up by using a tape. If there are pillows or chair covers then take them off and pack them separately.
Rugs and carpets
Rugs and carpets give an enhanced look to our living room when they complement with furniture. They need to be packed safely as they get damaged very easily. You won't like even if you lose one string of your beautiful rug or the corners of your carpet are rugged. Clean and wrap them safely using plastic covers or some sheets and pack them by using tape. These can take a lot of space of yours so be sure that you pack them accordingly. You can either roll them or fold them according to the space in your truck.
Décor
Who in this world doesn't have decor in their living room! Decors are shaped oddly and hence they need special attention while packing. They might be some hangings, 3D structures, 4D structures or handmade art and craft, etc. and each one of them will require your special attention. Pack them in one separate box and fill the gaps between them using some packaging material like foam, spare clothes, etc.
Electronics
In this technological era, everyone has electronics in every space of their house. They need to be kept and packed very safely if you are going to move them. They are very fragile and will get damaged even from a small mishap. This will cost you a lot. So, pack them safely using bubble wraps, get their cartons and pack them safely in the condition that they arrived such as using those thermocol structures that came with your TV.
Mirror and glass frames
Mirrors and glass frames are really common items and they can be damaged very easily. Those glasses need a second to break so pack them well. Use bubble wraps, packing paper, plastic sheets, etc. and keep them in a separate box safely. Make a cushion bed first at the end of that box to keep them safe.
Bedroom
Tables and wardrobes
Tables are most common in bedrooms and are available in different types such as bedside table, study table, coffee table, etc. Pack them safely just like the other furniture in living room and take care of their base. Other than those, packing wardrobes are a big task. You need to dismantle them carefully or if it's a small one maybe you won't need to dismantle them. in that case, you may leave your stuff in the wardrobe only and pack it to prevent unpacking as well as there will be space left for you.
Bed and mattress
Beds must be dismantled on the moving day only. Use protective covers to ensure there is no damage to them. Protect your mattress using some blankets or plastic sheets. Ask your Packers and movers Bangalore to Kolkata  do your bed because it is a difficult task and you might not be able to do it properly.
Clothes
There are clothes for different season and packing all of them is tiring. It is advised to fold each one of them as in this way it takes less space to pack them. Use different bags for different season or occasion clothes to know what bag has what clothes.
Jewellery
Jewellery is precious and you would never want to lose them. Have a special box for it and take care of it by yourself. Make different small boxes for different jewellery so that you do not lose them.
Kitchen
Appliances
Appliances like microwave, oven, fridge, toaster, blender, etc. needs to be packed very carefully. Defrost your refrigerator before you move. Clean your stove from upside down. Tape doors of these appliances and pack them in their original boxes. Keep those items handy which you will need for the first day of your new home.
Crockery and fragile items
Kitchen contains a lot of fragile items and those crockery plates that is only used for guests. You mom will kill you if you break them so be carful with them ad wrap them properly. Make a cushion bed from bubble wrap or Styrofoam, etc. at the bottom of those boxes.
Oddly shaped items
Kitchen has the greatest number of oddly shaped items such as glasses, mugs, cups, bowls, etc. which take your lot of space and need to be safely packed too. Pad those boxes and make divisions in them to protect them from colliding into each other. Do not stack any heavy items with them to avoid any breakage.
Food
Do not fill your fridge with food items at least 1-2 weeks before your move. Try to finish it all and if you are not able to finish them then try to donate to prevent them from fouling. If there are some packed materials, then pack them in one tight container.
Bathroom
Toiletries
Try to use all the toiletries before you move in order to save some space. Wrap their openings and put them straight to avoid any kind of spillage.
Medicines
Make a small box of all the medicines and keep them in different zip locks for different types of illness. Keep some daily use medicines with you in your essentials bag.
Makeup
We are pretty much sure you always keep your makeup sorted out. Pack them properly to avoid any damage to them as they might look small but cost us our salaries of the month. Put some cotton or wool, thermocol balls between all of them to avoid them from cracking.
Read: Top 10 safest international travel destinations in 2022
Towels
Towels packed between some fragile or oddly shaped items or use them to fill the empty space in the boxes.