Fashion
Sandal Wedges and 3 Other Footwear Styles for an Outdoor Wedding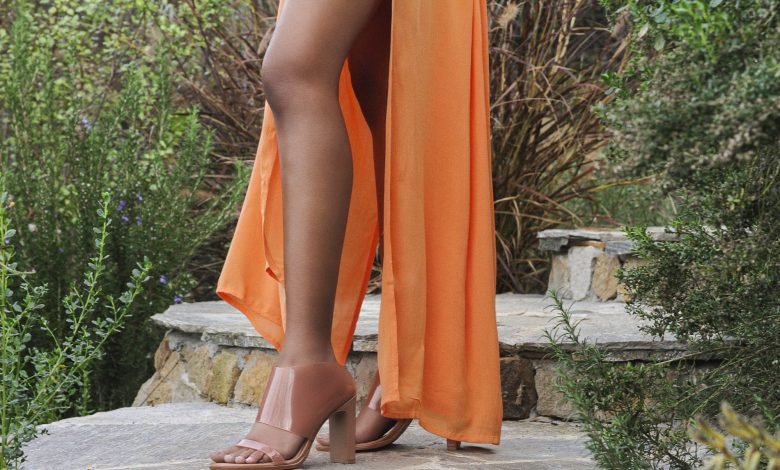 Attending an outdoor wedding brings with it all the critical outfit questions. Do you dress more casually? Are there colors you should avoid? And, most importantly, what shoes should you wear? The question of footwear is an important one. You don't want to look out of place among the grass and sunshine, but you don't want to be too casual. However, there are wedding shoes perfect for this occasion. From sandal wedges to versatile clogs, here are the best shoes to wear to the next outdoor wedding you attend.
Sandal Wedges Help You Look Fun and Classy
All of the best summer footwear rotations feature a pair of standout sandal wedges. This makes them an excellent choice for an outdoor wedding. The bride and groom decided on a ceremony outside because they love the bright and cheery feeling of the outdoors. Similarly, you can help channel these feelings into your outfit with your favorite pair of sandal wedges. A high-heeled design with a corded base and colorful straps matches the vibe of a floral sun dress. If your outfit is more toned-down, you can find wedges with a lower heel, thicker straps, and more neutral colors. In either case, these are excellent choices for an outdoor wedding.
Peep Toe Heels Can Fit the Mood Just Right
You may think peep toe heels are too dressy for a wedding out in the sun. Instead, they are a versatile choice that can help you build an outfit that matches the mood perfectly. If the wedding is held on a church lawn or the patio of a historical town building, more formal outfits might be in order. A sleek, black peep toe pump can give you the dressed-up feel with a hint of outdoor fun. At the same time, a more casual venue calls for a peep toe dress slide in a color like hot pink. You can't go wrong with a pair of peep toe heels at an outdoor wedding.
The Right Slides Mix Casual and Dressy at the Same Time
Slides don't have to be a casual-only shoe choice. They make an excellent addition to outdoor wedding outfits. They slide on and off so you can easily hop out onto the grassy dance floor when you're ready. Colorful jelly slides with oversized faux pearls can give you a bold feminine style that goes great with your outstanding outfit. A slide sandal with a three-inch heel is a fantastic choice if you stick to slacks or a longer dress. Certainly, slides are a great way to celebrate outside.
Sandal Clogs Are the Perfect Centerpiece for Your Outfit
If you want your shoes to be the centerpiece of your style, look no further. Sandal clogs stand out thanks to their clunky yet chic silhouette. Look for a pair with a wooden-textured base that looks right at home among the outdoor wedding decorations. You can choose brown or white straps if the wedding has an earthy vibe or look for colorful pink, green, or yellow straps on shorter sandal clogs for a more upbeat and modern aesthetic. However you style them, sandal clogs are the perfect outdoor wedding go-to. Whatever your choice, be sure to have fun and enjoy this momentous occasion.
About Chinese Laundry
If you're looking for modern, fun, and feminine fashion shoes, Chinese Laundry has you covered. Their wide selection of shoes, from sandal wedges to peep toe heels, can complete all of your favorite looks. Whether you are looking for playful sandals, modern dress heels, or fashion-forward boots, Chinese Laundry can help you dress to impress. They have the perfect styles for brunch with your friends, a company dinner party, or even bridesmaid shoes for your sister's wedding. You can find classic styles alongside fresh designs that are hot this summer. The Chinese Laundry family, including CL by Laundry, Chinese Laundry, Dirty Laundry, and 42 Gold, is ready to help you put your best foot forward. From black platform heels to suede flat boots, they have the footwear you need.
Get ready to attend your next outdoor wedding at https://www.chineselaundry.com/