Gadgets
Seven Major Trends In Mobile Application Development.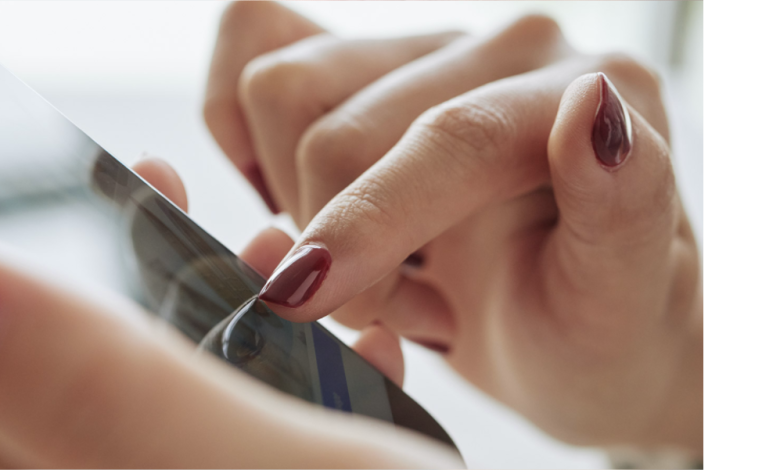 1. The WEARABLE DEVICES
According to IDC, a total of 101.9 million wearable devices were deployed in 2016, up from 79 million units shipped in 2015. Firstly, smart wearables such as the Apple Watch and Microsoft's Hololens demonstrate an impending shift in computing and the shift from basic to smart wearables. Secondly, vendors, software developers, and accessory makers will have new opportunities as a result of this.
Wearable technologies such as on-body healthcare sensors, smart jewellery, smart watches, display devices (like Google Glass), and a range of sensors implanted in garments and shoes will all connect to the smartphone as the hub of a personal-area network. These devices will interact with smartphone apps to give information in novel ways. And it will make it possible to develop a wide range of products and services in fields like athletics, fitness, fashion, hobbies, and healthcare. As a result, wearable gadgets connected to smartphones will influence the next generation of mobile application development tactics .
2. INTERNET OF THINGS AND SMART OBJECTS WITH MOBILE CONNECTION
According to Gartner, there are 26 billion linked devices in use today, including hundreds of smart things such as LED light bulbs, toys, household appliances, sports equipment, medical gadgets, and programmable power plugs, among others. These smart home devices will be connected to the Internet of Things and communicate via a smartphone or tablet app.
Smartphones and tablets will serve as remote controls, displaying and analysing data, interacting with social networks to monitor "things" that can tweet or post, paying for subscription services, purchasing replacement consumables, and updating object firmware, among other functions. Established corporations like Microsoft, with its Intelligent Systems Service, and enterprise software providers like SAP, with its Internet of Things Solutions, are both incorporating Internet of Things capabilities into their services.
They currently employ RiotOS and Thingsquare Mist as software technologies, whereas IoT use RFID, WiFi, EnOcean, and other communication technologies. IoT is the focus of Google's two projects, Nest and Brillo. Nest makes smoke alarms, cameras, and thermostats, whereas Brillo is an IoT operating system that supports Wi-Fi, Bluetooth Low Energy, and other Android devices. Apple has released various 'Homekit' gadgets that allow you to operate your home appliances wirelessly and electronically.
Light dimmers, air monitors, a thermostat, and a whole smart home hub are among the goods, which the apps can manage it and Siri, allowing houses to be operated using voice commands. In a similar vein, Amazon introduced the 'Amazon Echo,' a voice command device that can answer queries, play music, and operate smart gadgets. The Postscapes laboratories have a comprehensive list of IoT-enabling technology.
3. M-COMMERCE M-COMMERCE M-COMMERCE M-COM
Various analysts anticipate that as more consumers adapt to m-commerce, a positive trend in mobile purchases will continue over the next four years. Apple Pay and Google Wallet's growing popularity will make it easier to make transactions with mobile phones rather than debit or credit cards. Developers will need to create a mobile app that can conduct transactions without using physical debit/credit cards or cash. M-commerce will take on a new shape when combined with wearables that can process payments. Wearables will play a crucial part in the future of mobile payments and customer loyalty, in addition to data collecting and predictive analytics.
4. SENSING OF MOTION AND LOCATION
Most mobile phones contain location sensors that can offer different granularities of location data using numerous positioning algorithms. Knowing a person's exact position to within a few metres can help provide highly relevant contextual information and services. Security, anti-theft, power-saving, and gaming apps all use motion sensors. Geotagging, games, vehicle navigation, and health apps all benefit from location sensing. They use Wi-Fi, imaging, ultrasonic beacons, and geomagnetic technologies in apps that exploit exact indoor position. Smart lighting, for example, will become increasingly significant in the future. The combination of precise indoor location sensing and mobile applications will enable a new generation of highly tailored services and information.
5. DESIGN OF AN INNOVATIVE MOBILE USER EXPERIENCE
A good user experience depends on the effective display of data and content on your mobile user interface. Companies like Houzz, Instagram, Pinterest, and Wunderlist have created new patterns that portray intuitive designs and dynamic interfaces. Designers are also building apps that can handle mobile issues like user interruption and partial attention. Apps should take advantage of unique features including interactive content layers, circular design patterns, cards, and content modification. By allowing consumers to engage with the content in more depth, these elements produce "augmented reality." Leading consumer apps are setting new standards for user interface design, and all businesses must learn new skills and collaborate with new partners to keep up with rising customer demands.
6. MANAGEMENT OF APPLICATION PERFORMANCE (APM)
Two factors cause performance bottlenecks in app testing : the diversity of mobile devices and the non-deterministic nature of mobile networks. However, Application Performance Management (APM), a collection of mobile metrics and monitoring technologies, has enhanced testing and quality assurance. Moreover, APM gives you insight into app behaviour, provides information on which is the used devices and operating, and tracks user behaviour to see which app features are being used effectively. In addition, with the migration to the cloud in the application landscape and business infrastructures, APM solutions are facing greater hurdles in providing meaningful performance advantages across systems with virtual perimeters. Modern businesses want powerful solutions that can track application resource usage, connect that data with actionable user insights, and align performance with business operations.
7. MOBILE BUSINESS MANAGEMENT
Enterprise mobile management (EMM) is a collection of people, procedures, and technology that uses mobile computing to help enterprises run more efficiently. Security, application management, and finance management are the three core dimensions of EMM. It also covers aspects of enterprise file synchronisation and sharing, as well as mobile device management, mobile application management, application wrapping and containerization. Such solutions will mature, expand in scope, and eventually serve a wide range of mobile management demands on smartphones, tablets, and PCs running all major operating systems. As a result, EMM represents the evolution and convergence of a number of mobile management, security, and support technologies in the future.