Tech
Snapdrop Review and Its Alternatives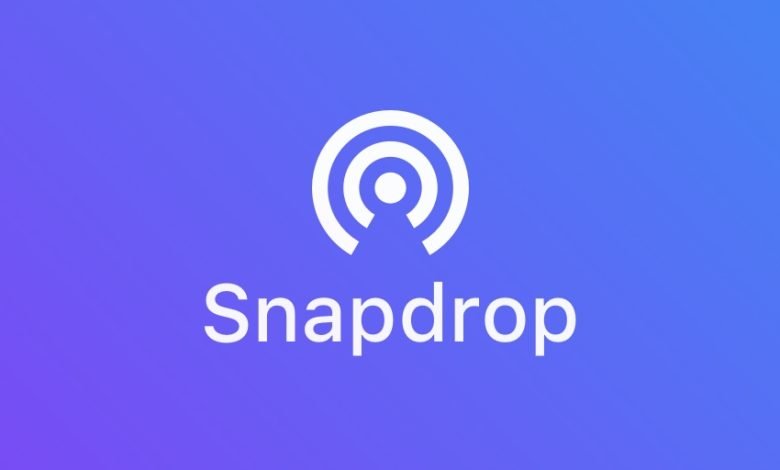 File sharing has never been so easy. AirDrop, Nearby Share, and Quick Share don't work outside of their ecosystems.
As a result, if you want to transfer files from Linux to Android/iOS or vice versa, you'll need a service that facilitates cross-platform file sharing. In terms of file-sharing services, Snapdrop stands out as one of the best.
How Snapdrop works and what it is
Before we begin transferring files, let's take a quick look at Snapdrop.
Snapdrop works as an Apple AirDrop clone on the web. Using P2P (peer-to-peer) connections, it facilitates file sharing between devices, so you can use it with any device regardless of its operating system. It doesn't require you to sign upper it. In fact, it's the most enjoyable part.
Snapdrop utilizes WebRTC, which makes encryption mandatory and encrypts all data as it travels between your computer and Snapdrop. Additionally, the service claims never to store user files since it does not use a database.
Since it is open-source, its source code is available on GitHub. If you are concerned about its security implications or wish to learn more about how it works, you can check out the source code and review it.
Snapdrop alternatives
1: Shareit
Though there are advertisements on Shareit, the service is free. Most platforms are supported. You can connect to the network by connecting your smartphone, Windows PC, or Mac to the same Wi-Fi network or scanning a QR code. By using the QR code generated by the app, you can also send files to other users. After connecting, you can send multiple files at the same time. Internet connection is not required. Additional limitations do not apply. The use of software makes it slightly more difficult to use than AirDrop. SHAREit enables you to do even more, such as controlling PowerPoint presentations from your smartphone or browsing files on Windows PCs on your smartphone. SHAREit also lets you backup your photos.
Wi-Fi is used for this exchange of data, so you won't be charged for it. Large or small files are no problem. Scanning the QR code is required. You can then exchange files right away.
2: Tetily
It's a new website that lets you transfer files between multiple devices. It's like Snapdrop and Sharedrop. A file manager, image file copy, QR code connection, and multiple users can connect in the same room simultaneously without installing any software. Just a compatible browser is required. Peer-to-peer (P2P) technology is also used by Tetily for file sharing. Learn more about Tetily. When you transfer files, this web platform stores them on cloud storage
3:CM Transfer
Easy to use and simple to use, the CShare file transfer Android app makes it easier than ever before to share files. Install Cshare Zapya as an alternative to transfer and download files faster on your Android device. You can transfer files at a speed of 10MB/s, which is 160 times faster than Bluetooth. Videos, photos, music, apps, and any other file can be transferred to and from your computer at any time.
You may also like: