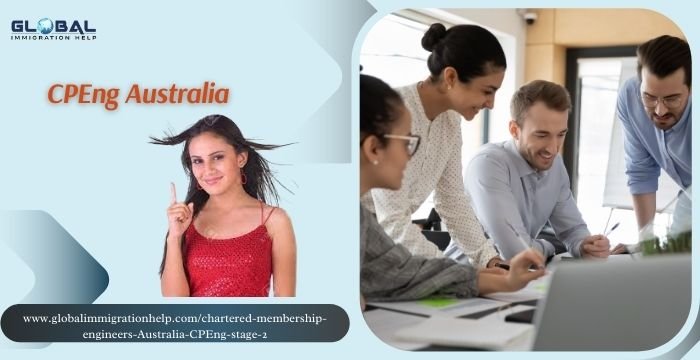 The Stage 2 Competency Standard assessment is for an engineer who wants to become a CPEng in Australia. So, if you dream of Australian immigration and becoming a Chartered Engineer there, then go through this assessment.
This assessment reflects the candidate's engineering skills, technical qualifications, principles and disciplines that you need to display to work individually.
You must remember that people consider a Chartered Professional Engineer as someone who has the expertise and deep experience in their field. Therefore, Engineers Australia (EA) checks your expertise in various areas to assess your capability for Chartership.
What is the purpose of the Stage 2 Competency Standard Assessment? 
The Stage 2 assessment leads to the Chartered membership of Engineers Australia and the National Engineering Register (NER). Achieving this title means having global recognition. Another thing you need to keep in mind is that you also need to take the responsibility for maintaining competency in your expertise area.
You have to deliver different types of competencies as per your experience. Let's move further to discuss the major parts of the competencies:
Learn and know the needs of stakeholders, clients and society as a whole.
Aim to expand the growth of social, environmental and economic aspects over a lifetime of engineering products.
Deal with other professionals from different backgrounds.
Make sure that technological and non-technical aspects are in balance.
Show that you use engineering skills and knowledge properly for the overall project or program.
Interpret technical possibilities for industry, government and culture.
Make sure that you clearly understand risks, prices and limitations regarding outcomes.
Handle risks and maintain long-term viability.
Make sure that every facet of a project, procedure or procedure is based on sound logical and basic values.
Easily identify how to apply the modern technologies to old ones.
The work of professional engineers is to pay undivided attention to the communications between technology and man. This work offers a tremendous amount of contribution to the science of engineering and improves the practice of engineering. The Stage 2 Competency Standard applies to every engineering practice that is a part of the four basic units.
Technical Proficiency
Value in the workplace
Obligation to the community
Personal Commitment
Necessary documents for the Stage 2 Competency Standard assessment to become a CPEng: 
You need to submit many documents for attaining Chartership. The following are the necessary documents you need:
Engineering Competency Claims (ECCs)
Your latest resume
Engineering experience Record (EER)
Continuing Professional Development (CPD) Record
Let's know about all these documents one by one for a clear understanding:
Latest resume: 
You need to upload your most updated resume for your Stage 2 Competency assessment application. In that, you must include recent work experience history with the one you are working in at the present. Keep this CV simple and orderly.
Engineering Experience Record (EER): 
It includes all your work experience records. In this, you need to mention the name of the employer under whom you have worked. Apart from that, don't forget to mention the job roles and responsibilities you performed during the employment period. Remember the word limit for this document is nearly 700 words.
Continuing Professional Development (CPD) Record: 
The CPD shows your skills and knowledge in the engineering field you have chosen. This document is an integral part of the NER (National Engineering Registration application).
In this document, you need to show how many CPD hours you have attained in the last 3 years. It also includes the details of your commitment to the engineering product, standards and technological efficiency you show in your workplace.
Engineering Competency Claims (ECCs): 
The document of Engineering Competency Claims (ECC) needs you to tell your core competencies and work experience. This document reflects your involvement in the technological field of engineering. The number of the Competency Claims you need to submit depends on the type of pathway you select. For instance, you must have a total of six engineering competency claims for the ECR pathways.
Why you should hire Stage 2 Competency report writing experts: 
Only knowing the Stage 2 Competency Standard assessment and the necessary documents for it is not enough. Besides that, you also need to know how to prepare such documents, and how to present them to EA for assessment.
Preparing documents on your own is not a guarantee that you will fill up necessary details in an orderly way. On the other hand, if a professional does that for you, then you will have a guarantee.
So, it doesn't matter how eligible an engineer you are, you need to prove your engineering competency to Engineers Australia. For that, there are some skills, techniques and methods that only a professional knows. So, hire a professional to become a CPEng.