Business
The Guide To Different Types of Printing Papers
Flyer Printing Singapore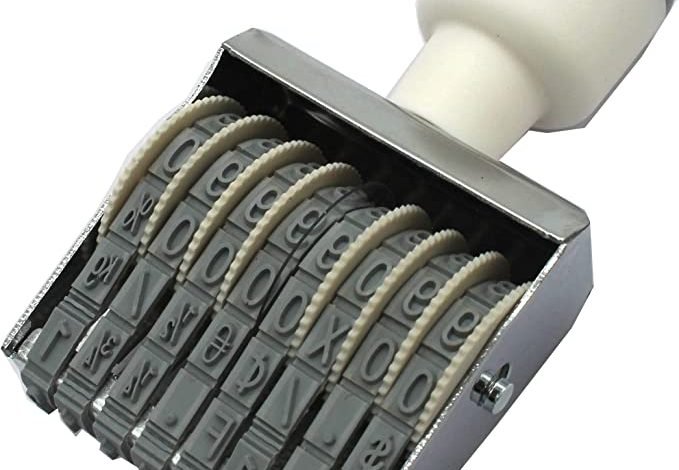 Knowing about different types of printing papers is the first step to ensuring that your printed materials are of the best quality. When it comes to printing paper, everything comes down to your printing needs, as there is a specific type of paper that will suit a particular need. However, the printing world is filled with so many kinds of paper that it can be challenging to determine which ones are right for a specific task of printing.
A wide range of printing paper types and sizes have different coatings and weights to choose from. If you are searching for the best Flyer Printing Singapore services, look no further than GHI International Holdings Pte Ltd. The online printing platform uses modern offset printing technology to address all kinds of printing needs. They have a reputation in the printing market for providing premium quality prints at low costs.
Each type of printing paper has its own strengths and weaknesses. While choosing a type, one major factor to consider is the final product that you intend to print. To know more about different types of printing papers, keep on reading!
Inkjet Paper
You can find inkjet paper in different variations, such as small sizes or with a glossy finish. The main feature of inkjet paper is how the printing paper absorbs the ink. The inkjet paper is slightly thicker than laser paper and is specifically designed to work with inkjet printers. Since the paper creates crisp colour-popping images, common uses for such paper include business cards, greeting cards or photographs.
Laser Paper
This is one of the most common types of printing paper available in the market. In fact, it is excellent for daily printing of memos, invoices and other standard work documents. The main feature of laser paper is that it gives a matte finish, prevents smudging, and dries up quickly.
Bond & Label Paper
Label makers and receipt printers use a specific kind of paper known as bond rolls. Since these papers have a textile-like feel and are thick in nature, they can be used for a wide range of activities from art to business.
Cardstock
This special type of paper is best suited for printing trading cards, business cards and flyers. Cardstock paper is thick, durable, and can be transported easily without any damage. One of the things to keep in mind is that high-quality cardstock paper can be expensive to print in volume.
Photo Paper
There are mainly two types of photo paper – glossy or matte, depending on the kind of finish it gives. When searching for photo paper, you will most likely find the one with a glossy finish easily. However, matte-finish can be helpful in specific printing tasks. The photo paper is thicker than inkjet and laser paper, making it one of the most expensive paper types in the printing world.
Other Specifications
While knowing about different types of printing paper is essential, there are also other specifications that you must be aware of. By knowing what makes printing papers different, you can precisely find the one that would suit your printing need.
Size
The printing paper size is first compared by ranges of size, which include an A or C. After that, they are further separated into sub-distinctions such as A4 or C3. The most common size is A paper, and A4 is the standard printing paper. Primarily, the C size is used for Envelope Printing Singapore and is far less common. As the number gets smaller, the paper gets larger. For example, A1 is larger than A4 or A3.
Opacity
You can measure the opacity or transparency of the printing paper by measuring how it can be seen through the paper. The opacity is measured using percentages. A paper having 0% transparency would mean that it represents see-through materials, such as tracing paper. When it comes to your printing task, it is imperative to know about the opacity of a particular paper because the ink could bleed through and potentially ruin everything, especially in the case of double-sided printing.
Material
Most of the papers are made using wood fibre. However, other options are available, too, including plastic or other synthetic materials. One of the most common types of material which is growing popular is recyclable and eco-friendly paper. Knowing about the material of the paper can help you to determine if they are suitable for a particular printing task.
Weight
While you can consider both laser paper and multipurpose paper as the same, some distinctions can be made between the two in the context of weight. A multipurpose paper is thinner than laser paper or any other material. The weight of a paper is measured in Grams Per Square Metre (GSM), indicating the thickness or density of the paper. The more the GSM value, the thicker and more durable it is. Hence, different paper weights can be used for various printing tasks.
Paper Coating
The printing paper can come in different types of coatings. These coatings provide an edge to the paper, giving it a specific finish which then determines its usability for a particular printing need.
The most common coatings are:
UV
This type of coating offers a high level of protection and will enhance the printing colours. The UV coating is applied as a liquid before being hardened under ultraviolet light. It can be either matte-finish or gloss-finish, along with tinted or glitter finishes.
Aqueous
The aqueous coating is fast to dry and is water-based. It protects the prints from fingerprints or other types of markings. This coating is environmental-friendly as well.
Varnish
Varnish is the most affordable type of coating but has a lower level of protection than others. These coatings can be found in either matte-finish, glossy-finish or dull-finish and can be tinted in certain colours.
This was all about different types of printing papers and other important specifications. If you are searching for Rubber Stamp Singapore or have other personal, commercial or promotional printing needs, check out GHI International Holdings Pte Ltd.