Book Reviews
The Process of Arranging Pages for Saddle-Stiched Booklet Printing
Have you finished writing content for your booklet and looking for a printing company for saddle stitch bookbinding? Then you are in the right place. In this blog, you'll learn about the process of arranging the pages for saddle stitch booklet printing & saddle stitch bookbinding. The Process of Arranging Pages for Saddle-Stiched Booklet Printing.
Most printing companies adopt saddle stitch bookbinding methods for creating brochures. In this technique, printed sheets are folded & nested inside, then stapled through the folded crease with wire staples.
The wire staples travel through the folded lines from the outer and clinched between the centre pages to create professional yet straightforward saddle stitch booklets.
Despite the simple process of creating Saddle-Stiched Booklet, a new graphic designer faces challenges because the page setup for printing saddle stitch booklet requires a distinct approach compared to other hardcover bound books.
Instant Pricing
Pages should be multiples of 4
It is impossible to create 7, 10 or 25-page Saddle-Stiched Booklet. Every saddle-stitched booklet consists of 4, 8, 12, 16, 20, 24…pages. Even one of the pages is empty, and it still counts as a page.
Following all the procedures for designing the file appropriately at the onset will help enhance your booklet printing hub to press run faster, save time, effort & expenditure.
The application used to create the booklets will likely offer to submit layout options, such as printer spreads & readers spreads. Printing press & production methods differ from one print shop to another, so don't instantly create your booklet in a particular spread or configuration without consulting a professional printing company.
What are Printer Spreads?
A printer spread is not in consecutive page order. Instead, it is in the correct order, so all the pages seem consecutive when the document is assembled, trimmed & printed.
For instance:
If a printer spread is a 12-page brochure, it would have pages ordered such as 12/1, 2/11, 10/3, 4/9, 8/5, 6/7, 6/7, 8/5, 4/9, 10/3, 2/11, 12/1.
What are Readers Spreads?
Readers spread show consecutive pages in 2-page spreads. These are built for readers to read the booklet perfectly.
A reader spread is the successive placement of pages by page number in the booklet. In other words, it is in the order in which we all read a completed printed booklet.
For Instance:
A reader spread in a booklet would have page orders the same as consecutive page numbers 1, 2/3, 4/5, 6/7, 8/9, 10/11, Etc.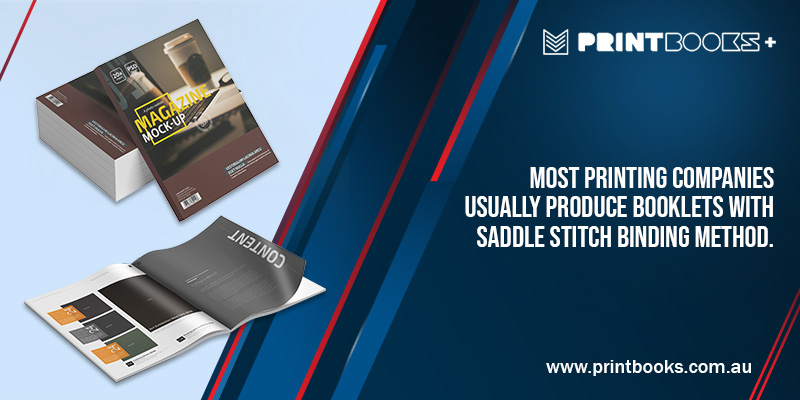 What Do Most Printing Press Prefer?
The layout spreads designed by your software maybe not be the same page arrangement your printing company will ultimately use to create your booklets.
However the order size, most printing companies will prefer that you do not submit a file that includes 2-page spreads. Instead, set up your files as individual pages presented one after the other & the exact order will appear on a finished booklet.
If you are printing a saddle stitch booklet, and the pages are 32 in length, create one file, including all 32 pages.
To initiate the most optimal production run, submit your file as an individual page instead of 2-page spreads, which gives more flexibility & easier to arrange pages in the layout.
To match the page arrangement & production requirement, your printing press will adjust the margins, allowing page creep & perform tweaks to ensure your unique finished booklet invites the eyeballs. Print books use special imposition software to adjust your page layout for saddle stitch booklet printing.
What is Imposition?
Imposition refers to arranging book pages so that once the printed sheets are folded & trimmed, the pages will appear in the proper order.
Your printing press will use special imposition software to position the book's page into the optimal layout.
Assume you have an 8-page booklet where imposition might apply. Observe that the pages appear out of order, with some upside down. The pages are produced in a proper sequence once printed, folded & trimmed using imposition.
Should the Booklet Cover be sent out as an Individual file?
Most saddle stitch book printing has a cover made from a heavier paper weight than interior pages. If this suits your print job, you can send the cover layout as a different file or cover in the same file as pages. As long as the booklet cover is recognized, either procedure will work.
Some saddle stitch bookbinding covers are self covers which means the paper of the cover is the same type & density paper used in interior pages. If this describes your booklet, it will be better to include the cover in the same file as the pages.
Finally, ensure to extend the bleed area 1/8″ past the completed page measurements & involves crop marks. Print books prefer a high-resolution PDF file for saddle stitch book printing.
Printbooks are experts in designing & printing saddle stitch booklet at affordable rates. We specialize in printing booklets with fast delivery around Australia. If you have any queries about saddle stitch bookbinding or an upcoming printing project, feel free to talk to our friendly team & share your requirements with us.
Source: Process of Arranging Pages for Saddle-Stiched Booklet Printing